March 15th- Books You Felt Betrayed By
-Beware the Ides of March! What books (or characters) did you feel betrayed by, for whatever reason…big or small.
This post will consist of books that I feel betrayed by, as in books that I read because of the hype and thought were not worth the praise I had heard.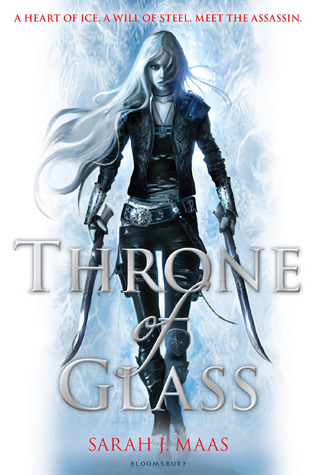 Illuminae (Illuminae Files #1) by Jay Kristoff & Amie Kaufman
I read this last year because if you were anywhere near Booktube or Goodreads than you'd heard about Illuminae. It's an interesting format, but the characters and the story didn't vibe with me so I really didn't understand the hype.
Illuminae Book Review // Illuminae Film News Discussion
The Mortal Instruments by Cassandra Clare
No, just no. I cannot explain to you, coherently what it is, exactly that I hate about this series. There is so much wrong with it – from it's annoying, biphobic and over-sexualised characters to it's incest and creepy plot. I hate the books, there is nothing, in my mind that could ever redeem these books.
My Favourite Review I Have Ever Read, Probably
Throne of Glass by Sarah J. Mass
I found this book boring and underwhelming. I'd heard from so many people that this series would change my life but all I got from this book was that the main character was a really terrible assassin.
Aristotle and Dante Discover the Secrets of the Universe by Benjamin Alire Sáenz
This book has real characters, a good plot and fantastic writing but something about this book just didn't click with me. I think it's worthy of the hype, but I felt let down because I just didn't enjoy it as much as I thought I would.
Aristotle and Dante Discover the Secrets of the Universe Review
A Thousand Pieces of You (Firebird #1) by Claudia Gray
This story has a great plot, it's smart and it's definitely sci-fi. The trilogy, overall get's 2 stars – only for plot. The 3 stars it could have had, it lost because of the unbearable romance and the annoying characters.