Hey guys, you seem to enjoy when I talk about authors and lists are some of my favourite posts to write so today I thought I would talk about my top 5 to read authors. These are all new-to-me authors or authors I am willing to give another chance!
I'm pretty excited for all of these authors and I hope you guys are too, they're all pretty popular!
Remember, if it's in red it's a link!
MISERY / ROSE MADDER / GERALD'S GAME
A while back I posted a question with a poll asking people for advice on how to read King. A majority of people said I should reading King and I will definitely do that at some point, though I really want to work up to it and not scare the shit out of myself straight away.
About a week ago I was window shopping and then I saw a 2 for $20 sale at QBD and one thing lead to another and I was walking out with 3 more books than I should have come out with (pictured above). When I asked on Goodreads where I should start a lot of people recommended that I start with Misery and at the moment it is the one I am most intrigued by, so I think I will start there.
Gosh, this guy is so intimidating!
WHY HAVEN'T I READ HER BOOKS YET: V. E. Schwab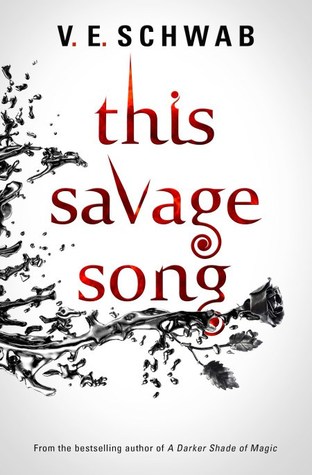 A DARKER SHADE OF MAGIC / VICIOUS / THIS SAVAGE SONG
A year or two ago I borrowed  Darker Shade from the library and only got about 100 pages through it before it was due back again. Last year I did buy the first two books in the trilogy though so I am really hoping to at least read book 1 this year.
I've heard that her books can be pretty dark also, which is why I'm excited to hopefully get to Vicious and This Savage Song. Though I don't know which to get to first, they both sound so good in their own rights.
HOW HAVE I NOT READ THIS: Ngozi Ukazu
So, Cece over at ProblemsofaBookNerd has been talking about this non-stop and really hyping it up so I am really excited to get into this one. I haven't read anything purely mushy and cute for so long that I really think I'm going to love this when it comes out in print later in the year.
I have owned this book for a ridiculous amount of years, ever since the film came out. So turns out the film came out around 2008/ 2009 so I've owned this book for possibly 10 years and never read, which to me is absolutely appauling. I will honestly be so disappointed in myself if the number reaches 11.
A few weeks ago I actually got accepted for an e-arc of Ace of Shades so I am pretty hyped to get into Amanda Foody's books because I've heard nothing but amazing things about this book from all the people with early copies. That being said, I tried to read her debut novel, Daughter of the Burning City last month and actually, DNF'd it, but I did think it was a cool concept so I am hopeful for her second book.
WHICH AUTHORS ARE YOU HOPING TO READ THIS YEAR? HAVE YOU READ FROM ANY OF THESE AUTHORS?