Autumn 2017 (March – May)
I really enjoyed writing my blog post for my Summer anticipated releases and I have to say I really enjoyed writing about these books too! There's something very satisfying about talking bout how excited I am for future reads!
March, 2017
You're Welcome, Universe by Whitney Gardner | March 7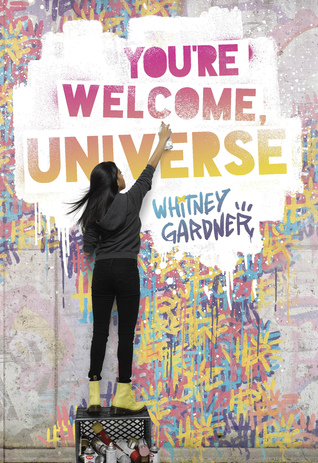 There aren't enough deaf characters in books so this just got bumped up to my top 5 most anticipated for 2017. That's literally all I know about this book, the main character is deaf and something about graffiti?
Hunted (Hunted #1) by Meagan Spooner | March 14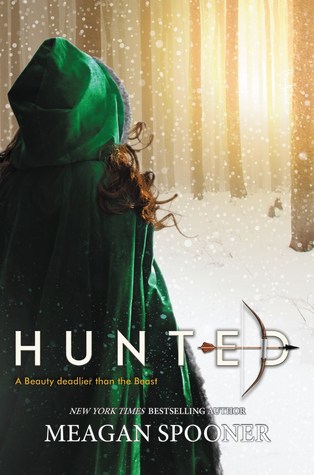 I can't say that I've ever actually read a Beauty and The Beast retelling before, they've all sounded like nothing I would want to read but I loved the Starbound trilogy which was cowritten by Spooner so I'm willing to give this one a shot!
April, 2017
Alex, Approximately by Jenn Bennett | April 4
This is the season for retellings? This book is a retelling of You've Got Mail so you can be sure that there's o way I'm not reading this.
Get It Together, Delilah! by Erin Gough | April 4

Delilah is a normal teenage girl going through everything a normal teenager goes through, and I think that's what attracted me most to this book.
Del's parents have broken up and her father is heartbroken so he goes on a trip to help with his grieving, leaving Delilah to manage the family cafe. Not only does she have t manage work but she also has to put up with:
– homework and the nasty posse of mean girls making her life hell
– or how one of Del's best friends won't stop guilt-tripping her
– and her other best friend is so in love with his tutor he might go to jail for her if Del doesn't do something
But who cares about any of that really, because above all else, she can't stop thinking about beautiful Rosa who dances every night across the street until one day Rosa comes in the café door…
This story sounds true and honest, I can't wait to dive into it! This did already come out in February in Australia as Flywheel (cover above) so definitely check it out if you get the chance!
May, 2017
The Love Interest by Cale Dietrich | May 16
I've talked about this book quite a bit on my blog lately so I'm sure you guys know what this book is about by now.
Basically there's a school that cultivated stereotypes and they try to create a love triangle between 'the bad guy', a girl and 'the good guy' but it backfires because the two boys end up falling for each other.
One of Us Is Lying by Karen M. McManus | May 30
The author described this as The Breakfast Club with a criminal twist, so sign me the hell up!
One of Us Is Lying is the story of what happens when five strangers walk into detention and only four walk out alive. Everyone is a suspect, and everyone has something to hide.
"Bronwyn, the brain, is Yale-bound and never breaks a rule.
Addy, the beauty, is the picture-perfect homecoming princess.
Nate, the criminal, is already on probation for dealing.
Cooper, the athlete, is the all-star baseball pitcher.
And Simon, the outcast, is the creator of Bayview High s notorious gossip app.
Only, Simon never makes it out of that classroom. Before the end of detention Simon's dead. And according to investigators, his death was' t an accident."
I am so read for this book, it sounds like the perfect mix of mystery and teen angst.
---
SOCIAL MEDIAS
Goodreads — Books Amino — Instagram — Twitter