Hi friends welcome back to my blog! I've been really getting into watching and then reviewing tv shows on my blog this year, mostly with Disney+ Marvel shows so I figured I'd shake it up a bit and rewatch and review a favourite of mine, You season 2! Originally I was going to rewatch season 1 as well but with uni I really didn't have the time so hopefully, I'll do that in the future. I will have a review for season 3 coming up in the next week or two though!
This is one of my favourite shows so I'm really excited to discuss it with you all!
TW: roofie-ing a minor (on-screen, she was saved), non-consensual photographs of drugged minors, violence, death, murder (on-screen), dismembering (on-screen), paedophilia, physical & mental abuse (parents, partner), being buried alive, PTSD
↠ Most of these triggers take place on-screen
You can find my other Movie & TV Show reviews here.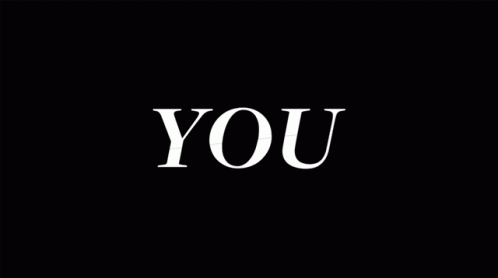 Episode 1 'A Fresh Start'
I love the actress who plays Ellie. I can't wait to watch her career grow!
Love Victoria Pedretti! She's a brilliant actress!
Brilliant writing and Penn Badgley's acting as Joe is phenomenal but oh boy, his voice overs are amazing and terrifying at the same time!
I love the pacing in this show! Everything from the casting to the pacing is brilliant!
The background music in this show is also so so good!
This show is so addictive!
Episode 2 'Just The Tip'
It is genuinely terrifying to think of Joe as a child.
Love is so easy to well… love. But, I know she's also psycho! It says a lot about Victoria and Penn's acting that they're both crazy killers but it's so crazy to be on their side if you don't catch yourself.
Joe's face right after he hurts or kills someone is always 😮 like… wow how did that happen???
Love is so sunstable, she would be so hard to be friends with (for me)
I love the little glimpses with Beck, it's a lot of fun to see Joe go full-on crazy.
A+ murder acting from Penn Badgley once again.
This Henderson storyline is really interesting, I can't remember how Joe gets involved but I know it's going to be great!
Episode 3 'What Are Friends For?'
It's terrifying how realistic this show really is, from the social media stuff (especially in season 1) to the Henderson peodophillia and the fame plotline.
It's interesting how much in the first episode he kept talking about love and then he literally met someone named Love. And now he's been talking about parenting and Love clearly loves kids + he's now referring to himself as Ellie's dad. I love foreshadowing like this. It's still subtle enough but it puts the thought into your head for later on.
I love how we're slowly starting to see how complex Forty is and then seeing Love react to him is so interesting too!
Episode 4 'The Good, the Bad & The Hendy'
It's so interesting getting the little glimpses into Joe's childhood!
Okay so I know that Joe always does and says the right thing and that he manipulates every situation. But, he's also completely blank faced and not good at conversation so why do these women keep falling for him?
I love how everyone emphasises the word 'you' in this show, especially when they're talking to Joe!
I mean just the fact that no other characters seem to batting an eye at a 15 yr old constantly being over at a fully grown man's house is completely disgusting. But, I get that we also don't get to see inside other people's heads.
Film majors must love this season, there's so much film discussion.
It's so interesting to see how easily Joe manipulates everyone and in turn how easily manipulated he is. He straight up let the real Will go just because he convinced him he's really a good guy deep down. Wild.
Omg I completely forgot Candace came back!
Episode 5 'Have A Good Wellkend, Joe!'
Definitely my least favourite episode so far but I'm loving the voiceovers!
'I wolf you' HOW DID THEY KEEP A STRAIGHT FACE WTF?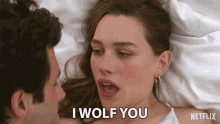 Episode 6 'Farewell, My Bunny'
We've hit the mid-season slump.
I completely forgot that Love's ex was deaf wow, I LOVE seeing sign in mainstream shows!
So the deaf guy is signing but she's just speaking? He must have some killer lip reading skills. I wish she signed the whole time she talked to him! She started whispering to him… This poor man.
The script of this show is so so good!
PSA: yelling at deaf people is stupid and helps no one.
Episode 7 'Ex-istential Crisis'
I both love and hate Forty
Wow exposition much Forty? We definitely know what we're supposed to think about Milo.
A pretty average but still enjoyable episode with a good ending. This show is always more enjoyable when there's someone in the cage!
Episode 8 'Fear and Loathing in Beverly Hills'
Just as I was starting to not hate Forty this entire episode happened.
There's nothing like spiking your friends, folks.
Penn Badgley is SUCH an amazing actor!
Joe Goldberg sobbing and screaming Mama Ru was the highlight of my entire week!
Does anyone else hate Forty's lines? So many metaphors!
Another fantastic ending!!
Episode 9 'P.I. Joe'
Joe would be such a good detective if he wasn't psychotic.
Honestly, the real Will is whack. He legit made friends with Joe.
This murder web just keeps on getting more and more tangled!
Victoria P once again proving what a brilliant actress she is!
Penn B's voice and movement acting while he's in the cage are stellar in this scene. So scary like a weird spider or something!
Episode 10 'Love, Actually'
"And then I saw you." OH, HOW THE TABLES HAVE TURNED
I love how the long scene following Love is shot!!
Gotta love how quickly Joe fell out of love with Love the moment he found out she was just like him 🤦‍♀️
Penn B had puppy got eyes and it's absolutely not fair
Omg 36 minutes in, that lighting in Anavrin!!! 😍😍😍
Not Forty being a literal conspiracy theorist and actually being right and somehow the most sane out of everyone here.
I feel so sorry for Joe's daughter holy shit.
Have you watched You?
Do you have a favourite character from season 2?
Goodreads | StoryGraph | Instagram | Letterboxd | TV Time | Twitter |
Tumblr | Libro.fm Code