Shang-Chi and the Legend of the Ten Rings
Directed by Destin Daniel Cretton
M – Mature audiences, but works as a family movie
SYNOPSIS
Martial-arts master Shang-Chi confronts the past he thought he left behind when he's drawn into the web of the mysterious Ten Rings organization.
Okay, so the time is finally here! Let's talk about the latest instalment in the MCU – Shang-Chi and the Legend of the Ten Rings! This movie has literally taken the world by storm with an impressive $140M opening worldwide in a pandemic no less! And yet I see next to no one talking about it… So, I figured since I loved it so much, I'd do my part and give you my top 5 reasons why you should go and watch this movie! Or, at least stream it a couple of times when it hits DIsney+!
I mean…
It was clearly just meant to be, right?
OUR FIRST LOOK AT PHASE FOUR
It's becoming more clear to us that phase four is going to be like nothing we've seen before from Marvel with shows like WandaVision and Loki and even the intensely political new shows like The Falcon and The Winter Soldier, so it's no suprise that Shang-Chi followed that new trend!
The MCU is an ever-evolving and growing world with new characters and organisations that we meet in Shang-Chi and that we'll soon meet in movies like Eternals and Doctor Stange!
All you need to do is take one look at the trailer to see how absolutely visually stunning this movie looks, with amazing visuals we haven't seen since Black Panther back in 2018!
Shang-Chi and the Legend of the Ten Rings is the first movie set in current time (roughly 2023 or 2024) in phase four and if this is setting a precident for what the next movies will be like, you can sign me up!
THE WORLD'S FIRST ASIAN AMERICAN SUPERHERO FILM
Marvel may have some fantastic characters under their belt that they've built up from the original comic book characters but most of them are white men, so Shang-Chi is a true breath of fresh air! This is a fantastic movie that embraces it's actors and characters, incorporating fighting styles from legends like Jackie Chan and Bruce Lee! But, this isn't a boring action movie, it has some of the best action in the entire MCU and has some of the best character relationships too! There's a lot of depth and a lot of heart in Shang-Chi and the Legend of the Ten Rings!
AMAZING FEMALE ROLES (AND ACTRESSES!)
The men in this movie are absolutely fantastic! Simu Liu does a great job and Tony Leung gives a heartwarming and powerful performance as Wenwu! But, by far, the WOMEN in this movie are the showstoppers! Akwafina's Katy is absolutely hilarious (and never takes the comedy too far!) and no one is suprised that Michelle Yeoh gives another amazing performance! But, the standout for me was absolutely Meng'er Zhang as Xialing! She is a fantastic actress and absolutely carried the scenes she was in and I cannot wait to see her future in the MCU and in other future on-screen projects!
All these women were amazing and gave brilliant performances! Also, shout out to Fala Chen who played Li. We didn't get to see her as much as I would've liked but she was absolutely stunning and I loved seeing her on-screen, especially her scenes in the forest with Wenwu!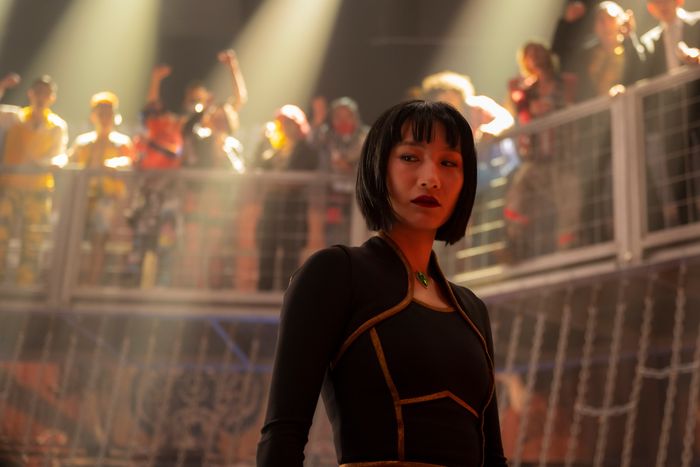 PLATONIC FRIENDSHIP
Name one platonic male/female friendship in the MCU. I'll wait.
I cannot think of a single one of the top of my head and I think that says a lot about these movies. Akwafina's Katy (who I LOVED) and Simu Liu's Shaun/ Shang are a great duo whether they're being baddasses at kareoke night or badasses in a fight! You can tell there's natural chemistry between the two and if they stayed platonic or became a couple further down the line I really wouldn't mind. But, how amazing would it be to just see a strong friendship from these two throughout the MCU, and nothing romantic?!
I also particularly loved that Katy (akwafina) is in the movie from beginning to end, she doesn't get shunted to the side before the big battle at the end!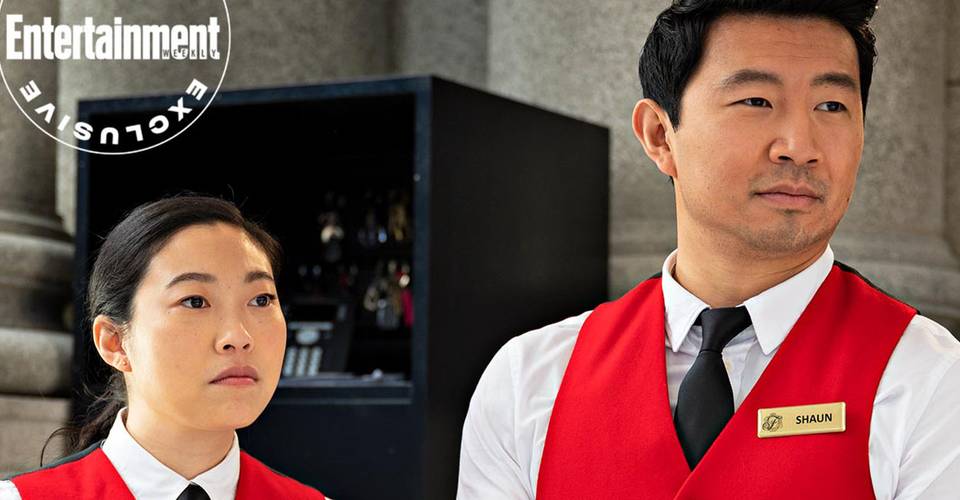 THE ACTION SCENES!
Okay, so I talked about this before but the action in this movie is top niotch! You see a tiny bit in the trailer with the bus scene but I promise those trailers downplay the entire movie and you haven't seen a thing! We're so used to trailers telling us everything about the movie that Marvel went too far the other way and did Shang-Chi and the cast a big disservice!
Want to get into the MCU but not sure where to start? I've got you covered!
Have you seen Chang-Chi?
What were your favourites things about the movie?
Goodreads | StoryGraph | Instagram | Letterboxd | TV Time | Twitter |
Tumblr | Libro.fm Code