Hi everyone, welcome back to my blog! Today I'm publishing something a bit different for me, but something I'm hoping to do more often on my blog in the future – picture book reviews! If you don't already know, I'm a teacher aide so I read a lot of picture books when I'm at work, so I figured why not review them with you all? Enjoy!
Thank you so much to Walker Books, Pan Macmillan and NewSouth Books for providing me with review copies.
Piranhas Don't Eat Bananas by Aaron Blabey (2015)
⭐⭐⭐
The artwork was so quirky, I loved it! A super quick read but lots of fun! The kid I was reading with couldn't stop laughing!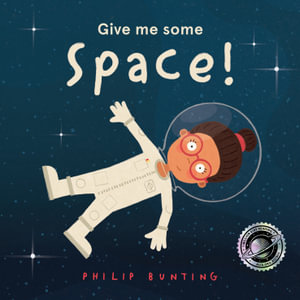 Give Me Some Space! by Philip Bunting (2021)
⭐⭐⭐⭐
Cute artwork, beautiful colours and a fun story. Really informative and interesting, the kids in class loved it (and so did I!)
Our World Out of Balance: Understanding Climate Change and What We Can Do
Pranklab: Practical Science Pranks You and Your Victim Can Learn from by Byrne LaGinestra (2021)
⭐⭐⭐
A cute fun and easy to read book! My younger brothers had a lot of fun with this one, especially the edible poop! 🤷‍♀️😂 I'm definitely going to have to show this to the kids at work!
I Am Angry by Michael Rosen (2021)
⭐⭐⭐
I don't know how Michael Rosen did it, but he made an agry cate CUTE! This was a lot of fun with he rhymes and I loved the artwork!
Dinosaur Whizz! the Coelophysis by Peter Curtis, Jeanne Willis and Paul Stickland (2021)
⭐⭐⭐⭐
I love the artwork and the rhyming, but I especially loved seeing the Spinosaurus (my favourite dinosaur). I'll definitely be passing this along to my local school because I know some of the kids there would love to read about the Coelophysis' adventures!
Dinosaur Whack! the Stegosaurus by Peter Curtis, Jeanne Willis and Paul Stickland (2021)
⭐⭐⭐⭐
A really cute board book with fun art! I loved the colours and especially the fun Stegosaurus facts at the back!
Leilong the Library Bus by Julia Liu (2021)
⭐⭐⭐⭐
SUCH cute artwork and such an adorable story! I will 100% be passing along my copy to my local school's library, the children will love it! Of all the books on this list, and Give Me Space!, this is my favourite!
[IF YOU WANT TO SEE WHAT I'M READING WHILE I'M READING, YOU CAN CATCH ME ON GOODREADS OR STORYGRAPH]
Do you read picture books?
Have you read any of these?
Goodreads | StoryGraph | Instagram | Letterboxd | TV Time | Twitter |
Tumblr | Libro.fm Code