Hi everyone, welcome back to my blog!
Ooh wow, what to say? It's been a very long month for me, full of uni work and not much else! I didn't read much this month and I didn't watch a lot either! So, you'd think I would've been blogging like crazy but sadly I barely posted anything at all, it seems all of my creative energy went out the window in July. I am starting to get my mojo back now though, so I have hope for August and I have officially started planning round 2 of the readathon that I co-host with Destiny! The official dates are October 11 – 19th in your time zone! (@GraphicsAthon)
↣ If you have any thoughts on what you want to see in a readathon, I'd appreciate your input here!
I've had a very up and down month in terms of ratings and whether I actually enjoyed what I was reading but, a plus to that is I found a new favourite 5 star read and I already can't wait to re-read it in the future!! I also, weirdly read mostly blue-green books this month which was wild because one day, I was literally dressed head to toe in blue, next to a stack of blue books while eating a blue cake that I had made (in fairness, I was reading Percy Jackson at the time) and I think that's honestly very weird but also low-key hilarious. It was unintentional, I swear!
Insomnia Update: I spent the majority of the month going to sleep around 3 in the morning and then waking up a few hours later for class around 8am once Uni started. BUT, thankfully I am now taking Melatonin so I'm starting to get back on track with a sleep schedule and I'm now going to sleep around midnight each night and it's amazing! I'm still completely exhausted but I do have a lot of sleep to catch up to be fair! 😂💕
No catch up this month as I threw out my tbr pretty early into the month!
Stats:
Jan 2020: 4,479 pages
Feb 2020: 7,109 pages
March 2020: 4,156 pages
April 2020: 9,116 pages
May 2020: 5,866 pages
June 2020: 2,466 pages
July 2020: 1,942 pages


a

# Read this month: 6
🌻 – Buddy read
🎧 – Audiobook
📚 – Library book
💻 – Ebook/Kindle
🔁 – Re-read
✨ – Review copy
🌈 – LGBTQIA+ rep
*Click on the covers to go to my Goodreads reviews!
a
A
A
a
a
Percy Jackson & The Battle of The Labyrinth [03 – 05/07] – 4 ⭐ – 🌻🎧🔁 – buddy read with Destiny – Probably the best book in the series so far, this has me so excited to read the next series because I'm supeer excited to see these charcaters grow up!
Artemis Fowl [06/07] – 3.75 ⭐ – 🎧🔁 – I've been meaning to re-read this for months and I finally had the urge to listen to a short book so I chucked the audiobook on and I honestly had a great time!
The Bane Chronicles [16/05 – 10/07] – 2 ⭐ – 🌈 – I'm so glad this is over. 0/10 do not recommend.
The Weight of the Stars [29/06 – 10/07] – 5 ⭐ – 📚🌈 – Some minor flaws when you think about it but this was honestly a perfect book for me.
Percy Jackson & The Last Olympian [24 – 28/07] – 4 ⭐ – 🌻🎧🔁 – buddy read with Destiny – I genuinely had such a great time reading this and I cannot wait to read the next series asap!
Romeo + Juliet [28/07] – 2 ⭐ – 🎧🔁 – buddy read with __ – I am so over constantly having to re-read this for school and I hope i never see these ridiculous naive kids again
[IF YOU WANT TO SEE WHAT I'M READING WHILE I'M READING, YOU CAN CATCH ME ON GOODREADS OR STORYGRAPH]
*Click on the covers for my Letterboxd reviews!
Transformers [02/07] – 3.5 ⭐ – @ 49:34 we see the words "to punish and enslave" written on a police car in cursive and honestly they weren't wrong.
Hamilton [03/07] – 4 ⭐ – The soundtrack is bangin but I think it's worth putting in the 5 minutes of research beforehand to remind yourself that the founding fathers were awful, not POC and defintiely did not rap in cabinet meetings.
Avatar Season 2 [Jan – 11/07] – 3.5 ⭐ – Lots of fun but it also took me like, 6 months to watch so I don't even know what to think.
Mr Right [10/07] – 3.5 ⭐ – I 100% lost braincells watching this movie and I might also need therapy now.
Pride and Prejudice and Zombies [10/07] – 2.5 ⭐ – Okay, so my mum loved this movie and has already watched it again but it really wasn't my cup of tea.
Rent [11/07] – 3 ⭐ – I didn't love it while I was watching it but, I have since been listening to the soundtrack pretty much exclusively and I think that if I watched it again I'd appreciate it more.
Lucifer Season 1 [15/07 – 18/07] – 3.75 ⭐ – I've always named this show as one of my favourites but I recently realised that I've never actually watched past season 2 so I'm here to rectify that. A+ love it, would re-watch this season for a 4th time.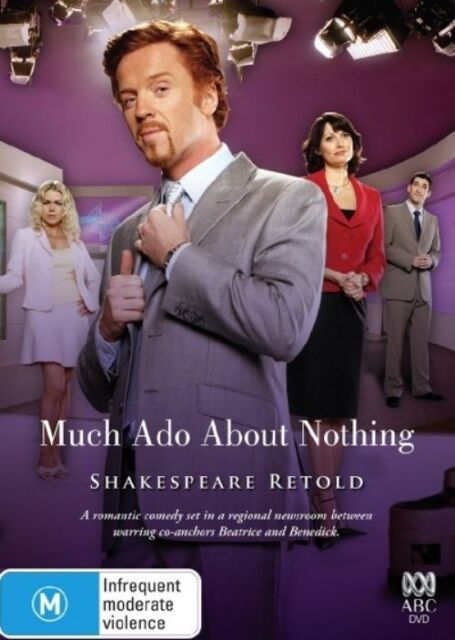 a
A
A
A
a
Little Fish [23/07] – 2⭐ – Good acting but too boring for me, personally. Very Australian Grunge Cinema™.
Much Ado About Nothing [24/07] – 4 ⭐ – So much fun! Also, MORE Tom Ellis content!
a
a
a
a
A
Avatar Season 3 [11/07 – ???] – 3 ⭐ – Probably my least favourite season but I still really enjoyed it.
Hart of Dixie Season 1 [13/07 – ???] – I'm ngl I'm getting a real kick out of these accents! 😂
Lucifer Season 2 [18/07 – ???] – All I can manage to think about lately is school or this show so hopefullly I'll be able to actually keep watching it since I'm notorious for being t e r r i b l e at watching tv shows!
Miranda Season 1 [26/07 – ???] – I could only make myself watch one episode because of all the second-hand embarrassment but when I tell you I cackled for an entire 30 minutes 😍😍 Also, Tom Ellis (pre-Lucifer) is in this show so obviously I'm having the literal time of my life right now.
The Lost Hero [30/07 – ???] – I read this for the first time a few years ago and I'm just now re-reading the series and honestly, I'm having a total blast so far!
Everything I reviewed this month!
WHAT DID YOU READ THIS MONTH?
HOW'S YOUR 2020 READING GOAL GOING SO FAR?
Goodreads | StoryGraph | Instagram | Letterboxd | TV Time | Twitter | Tumblr