The Kane Chronicles – Rick Riordan (2010 – 2012)
Buddy Read with Destiny
Middle Grade, Mythology
TW: Racism, enclosed spaces, death, loss of a loved one (past), injury, sibling separation
Find my individual reviews for each book in the trilogy here ↴
The Red Pyramid | ⭐⭐⭐⭐ | review
The Throne of Fire | ⭐⭐⭐ | review
The Serpent's Shadow | ⭐⭐⭐ | review
The Red Pyramid
4 ⭐
I've read this twice in two years now. Having read the entire trilogy now, I can't say that I would re-read this BUT, I can say that this is a fun read and genuinely, a good book! I loved the banter and the focus on the sibling relationship that we got in this book and I am defintiely glad I read it! But, unfortunately, this is the best book in the trilogy, and the other books go completely downhill from here!
I am glad I read this because I am a big Rick Riordan fan, and this hinestly was a fun read, and of course, I love Egyptian mythology! This was definitely a fantastic way to learn more about the Egyptian gods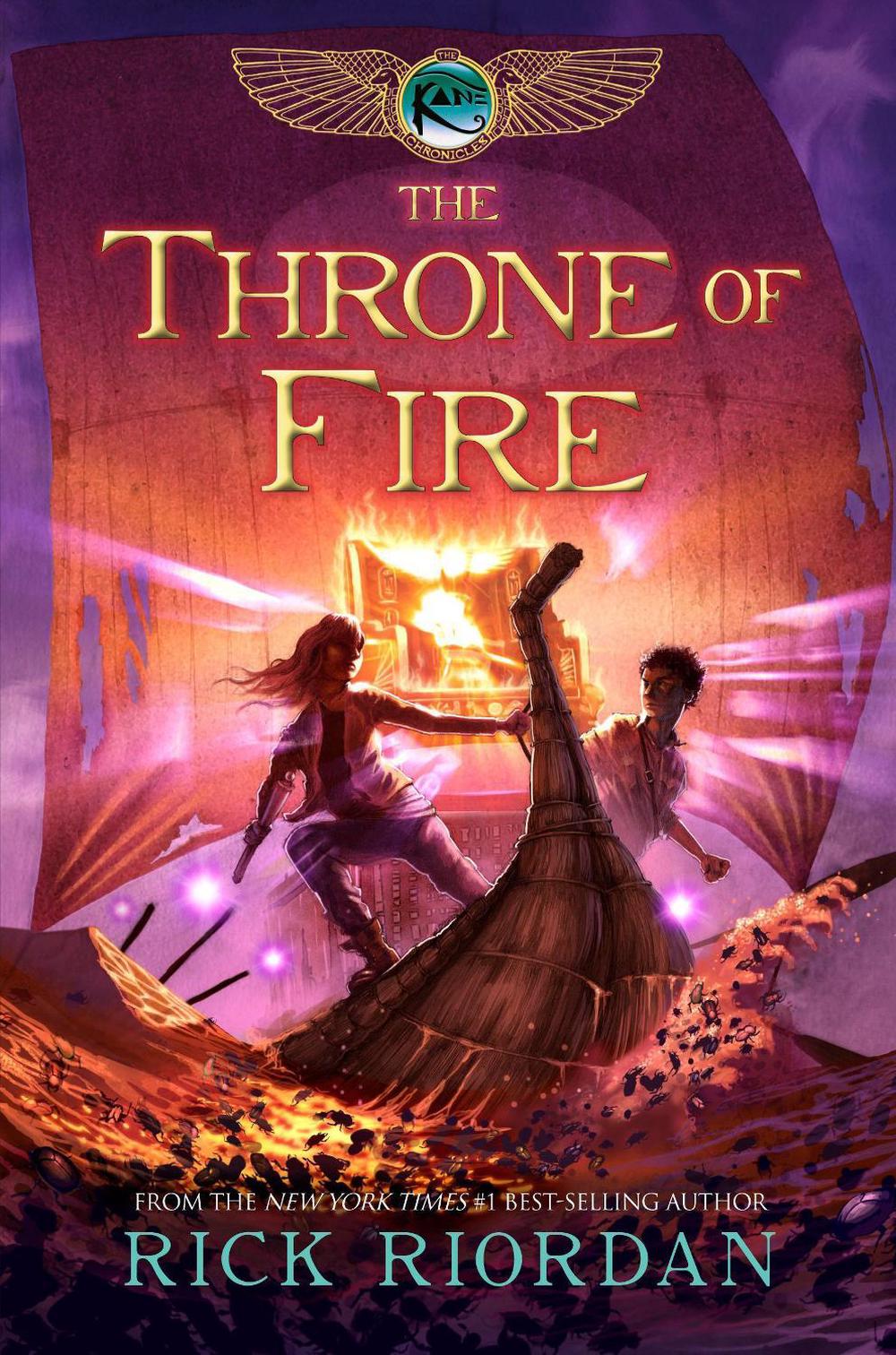 The Throne of Fire
3 ⭐
I really enjoyed being back with Carter and Sadie and I also enjoyed the new addition of characters like Jasmie and Felix. However, and I'm sayign this at risk of soundig like an old man but, I did find the addition of a second love interest for Sadie a bit worrying. I'm more okay with Carter having one because he's 15, but Sadie is only 13, so having 2 love interests, one whom is literally a 5,000 year olf God is concerning to me. Honestly, if I'd read this at 13 I probably wouldn't have blinked an eye but as an adult it's really uncomfortable to read about. Keep romance out of middle grade!
Aside from the weird and defintiely unecessary romances, this book focuses less on the sibling relationship and more on the romance plotlines for each sibling, as well as the plot. It's also a lot less funny, like, it has all the classic Riordan lines and it seemingly checks all the boxes but, doesn't feel quite right. I mostly finsihed this book unenthusiastically, but interested to see how the series would end.
The Serpent's Shadow
3 ⭐
Honestly, this book wasn't great. It was a short story that took too long to be told. It was too boring, too forced and too rushed. I'm honestly completely confused by this series. I really thought this was Riordan's debut series so I was super lenient towards the first two books but, RR actually wrote this after his Percy Jackson series??? I liked book one and still recommend it but, it really felt like Riordan gave up after that, which I know is harsh to say, but this series had some serious potential but fell seriously short after The Red Pyramid.
Knowledge of any value can't be given. It must be sought and earned.
So, unfortunately I didn't *love* this series but I'm a Riordan fan through and through so I am glad I read the series, even if I won't ever re-read it! It was a really unique experience reading through Sadie and Carter's eyes and learning all about Egyptian mythology in such a fun and carefree way! I also really did enjoy seeing them become a team and learning how to interact with eachother and siblings after being apart for so many years!
The plot itself felt more rushed and convenient than anything else. I think while the plot and the romance was a let down for the series, what I appreciated most was the casual biracial rep and how Riordan tackled racism throughout the books with little scenes and talking about how Carter, who is darker skinned than Sadie, had different experiences growing up to Sadie who is white-passing, and often when they're seen together strangers think Carter is bothering Sadie or stirring up trouble.
So, this series is rarely talked about, and possibly you've never even heard ot it and after reading the first book I was blown away and wondering how so many people were sleeping on the books! But, after starting book 2 it was pretty clear to me that book one was a fluke for the series! Book 1 was good because it had a focus on sibling relationship and was really funny, but all of that was forgotten in book 2 and 3. Unfortunately, the pacing, forced and uncomfortable romances (the weird Anubis and Sadie age gap, and the fact that Zia usually seems uncomfortable around Carter who is obsessed with her) & the lack of rules to the magic system.
I think Destiny already said this in her review, but while I recommend this to younger kids who genuinely love Egyptian mythology, I would't recommend it unless you're a die hard Riordan fan! However, I 100% do not recommend that you start with this series as your introductoin to Rick Riordan's work! Definitely, start with the Percy Jackson series as an introduction to Riordan's mythology books because it's written so much better and I personally prefer the characters in the series too!
HAVE YOU READ 'THE KANE CHRONICLES'?
DO YOU HAVE A FAVOURITE RIORDAN SERIES?