Hi everyone, welcome back to my blog! Today, I'm coming at you with the Mid-Year Book Freak Out Tag – there will be multiple answers for most of the questions because I want to try and talk about as many books I've read this year as possible!
The creators – Chami & Ely
*Click on the covers to go to the Goodreads pages! 
Best Book You've Read So Far in 2019?
I've read some amazing books this year but I still haven't read something that I would deem my best read of 2019, so fingers crossed I find that book through the rest of the year. That being said, it's a toss-up between The Gilded Wolves, The Unhoneymooners & Practical Magic. I've loved all of these and I'm really excited to eventually read more by all of these authors!
Best Sequel of 2019 so far?
I haven't really read too many sequels this year so I guess Giant Days Vol 2? I read Volume 1 previously and didn't enjoy it but, then re-read it earlier this year and continued with the series because I had a lot more fun with it! I really enjoyed Vol 2 and appreciated seeing more of the characters – I definitely recommend giving this series a go!
New Release You Haven't Read Yet, But Want to?
I have so many fantastic new releases on my tbr that I really want to get to but I haven't gotten to many of them because of school. That being, said I have high hopes for the second half of the year!
I'm really hoping to get to Girls on The Verge, Middlegame, Finale, Once & Future + Red White & Royal Blue soon! I'm especially excited to finish the Caraval trilogy and Red, White & Royal Blue because I'm hoping to read some more romance this year. If anyone has any recommendations I'd really appreciate them!
Most Anticipated Release of the Second Half of 2019?
Okay, so I could write a massive list for this question but, I'm only going to put 3 and I'm going to try and make them all the same colour. This year apparently all good things are coming to an end because the Caraval trilogy is finished and now, Capturing The Devil and Five Dark Fates are coming out later in the year and my heart hurts because what am I going to read now?
(I mean, I have preordered Call Down The Hawk so I guess I could read that…)
Biggest Disappointment?
Jane Eyre was a mess and I am so mad that I read it.
Biggest Surprise?
a and and and and and and and
want
The Unhoneymooners and Fairest were definitely the biggest surprises for the year so far, and both for different reasons. As you're going to see, I really LOVED The Unhoneymooners and had SO much fun reading it and ended up reading it really quickly too which was a nice surprise after being in a slump for so long! I also thought Fairest was pretty surprising, not because I loved it but, because the main character was so shockingly vile, I was definitely surprised by how graphic and dark it was!
Favourite New Author?
a and and and and and and and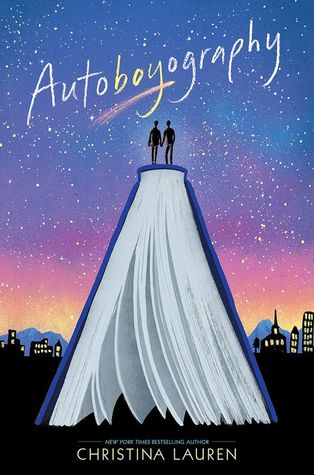 want
Christina Lauren has certainly become a quick favourite this year! I read Autoboyography earlier in the year and it had me crying in da club which was a crazy surprise for me! I also read The Unhoneymooners last week and had so much fun with it so I will definitely be reading more of their books in the future!
Newest Fictional Crush?
Yeah, fictional crushes have never been a thing for me, because that's kinda weird, but I think this year I finally found a love interest that I thought was actually great and could see being a real person which was such a nice change. So this weird title of fictional crush goes to Zack Hastings in Let's Get Textual.
Newest Favourite Character?
MCGRAW. IT'S MCGRAW. I LOVE MCGRAW.
APPRECIATE THIS MAN THE WAY HE APPRECIATES HIS FRIENDS.
😭😭😭 i just love him you know?
Book That Made You Cry?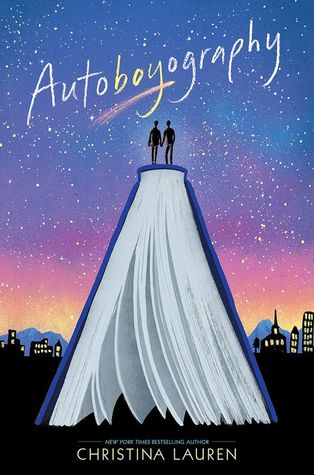 I love crying on the bus. Multiple times in one day. It's such a peaceful activity.
Book That Made You Happy?
The Unhoneymooners is without a doubt, the funniest book I've read so far this year. Olive is hilarious and her inner-monologue was 👌👌👌.
Favourite Book to Movie Adaptation You've Seen This Year?
Yeah, I don't think I've seen any book to movie adaptations this year aside from You which I think came out this year??? Either way, You is great and you (haha) all need to watch it.
Favourite Review You've Written This Year?
a and and and and and and and
want
I haven't written too many reviews this year but in terms of books, I think my favourites were for City of Bones & The Gilded Wolves because I really got into writing down notes while I was reading them which really helped me, I'm also just really proud of these reviews as a whole. In terms of movie reviews though, my favourite that I've written this year would have to be my review for Aladdin.
Most Beautiful Book You Bought or Received So Far This Year?
a and and and and and and and
want
I just recently received an arc of The Girl in Red in the mail which was really exciting for me because not only is it my most anticipated book o the year but it was also my first ever physical arc! Also, just look at that cover – it's beautiful!
Also, I just bought Red, White & Royal Blue and it should be arriving in the next week or so. I just couldn't resist that cover you know?
What Books Do You Need to Read by the End of the Year?
I'm currently on a romance kick so I'm hoping to take advantage of that and read a whole bunch of romance books on my school break. Also, I feel like I'm really going to need a good stack of romance novels in a month or two when school starts to get more stressful, and it's definitely going to be stressful. If anyone has some good recommendations, please let me know!
I haven't actually seen anyone do this yet but I could be wrong so I tag:
Destiny   Rebecca   Chana & Malka   Avery   Elizabeth
WHAT BOOKS ARE YOU HOPING TO GET TO LATER IN THE YEAR?
WHAT BOOKS IN THIS TAG DO I NEED TO READ?
HAVE HAVE