Hey guys, welcome back to my blog! Today I'm coming at you with another original tag! 💃💃💃 This year I've been really working to make a proper effort with my blog and to try and change up my blog posts so I figure, what better way to do that than by making my own book tag? So, since so many amazing books have been coming out lately, I decided to make a tag around the topic! 💕
Thank the person who nominated you
Answer all the questions down below
Pingback to the creator: Ellyn @ Allonsythornraxx
Nominate 5+ bloggers to do this tag
1 YOUR MOST ANTICIPATED RELEASE OF THE YEAR
The Girl in Red
Christina Henry wrote one of my favourite Books, Lost Boy and her book covers are absolutely to die for! Because I loved her retelling of Peter Pan so much, I'm pretty sure I'm going to enjoy The Girl in Red and I'm really hoping it's going to be a new favourite since Christina Henry clearly has a talent for writing retellings!
A BOOK YOU'RE NOT ANTICIPATING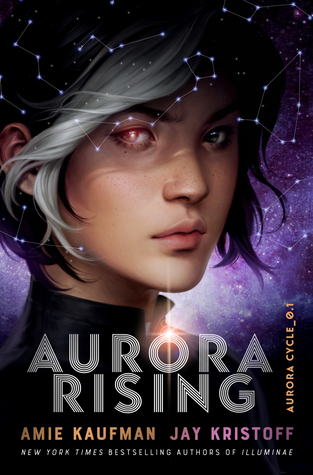 Aurora Rising
I have only read Illuminae by both of these authors together and honestly, it wasn't my kind of thing and I also just don't really think Aurora Rising is really up my alley. I think the cover is nice and I don't have any problems with the authors but, I just have no interest in this book also, I've heard that the characters all talk like they're in Riverdale and that sounds like too much for me to handle.
3 MOST UNDERHYPED ANTICIPATED RELEASE
*A book you haven't heard anyone talking about, but you're excited about anyway
Alex Rider: Secret Weapon
Alex Rider was one of my favourite series when I was younger so of course, I'm excited to continue reading the series! I'm planning on re-reading the whole series later this year so if all goes to plan I'll then read this new instalment and be all caught up on the series!
4 A BOOK YOU'VE BEEN WAITING ON FOREVER!
The King of Crows
Last year I started the Diviners series and oh my god, I devoured the first three books in the series in a couple of weeks and I feel like I've been waiting for book four, the finale for so long! I love all the characters and I'm so interested to see how the series will end! It's been such a long wait!
5 A BOOK YOU'RE ANTICIPATING OUT OF YOUR COMFORT ZONE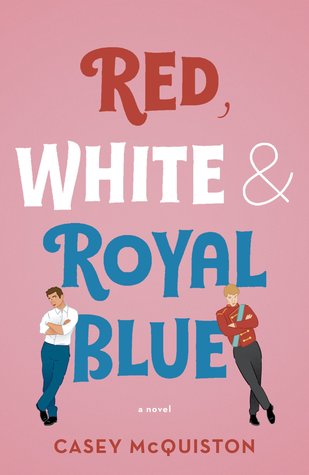 Red, White and Royal Blue
I have never called myself a romance reader but this year I've been trying to make more of a conscious effort to read more out of my comfort zone this year and I've been enjoying more of the new adult books I've been reading, so I'm interested to try Red, White and Royal Blue since it's more on the fluffy side and I've never really read something that was described as "pure fluff", but I'm definitely excited to try something new!
6 YOUR TOP 3 "CAN'T WAIT" BOOKS OF THE YEAR
Finale, Capturing The Devil, Five ​Dark Fates
Finale just came out and CTD and 5DFare coming out later this year and I couldn't be more excited about to read them! I'm a bit strapped for time right now because of school, but as soon as I'm finished with my assessments I'll be getting to Finale and then I'm sure that I'll get super distracted by school for another couple of months and the other two will be out. I love all of these series and I absolutely cannot wait to get my hands on my copies!
7 THE TOP 5 MOST ANTICIPATED BACKLIST BOOKS ON YOUR TBR
Girl Made of Stars, 

If We Were Villains, 

A Heart in a Body in the World, 

Two Dark Reigns, 

The Throne of Fire
These are all books I've been meaning to read throughout the year but still haven't gotten too! My library still doesn't have Girl Made of Stars or A Heart in a Body in The World but I'm hoping to get them soon enough! I also intend to read the others asap because I know I will love them!
Rebecca @ BookishlyRebecca / Destiny @ HowlingLibraries / Charlotte @ CharlotteAnnelise / Ally @ AllyWritesThings / Kaleena @ Reader Voracious / Short Girl @ Short Girl Writes / Malka & Chana @ Paper Pocrastinations / Tinka @ The Crazy Reader / Marie @ Drizzle & Hurricane Books / Elizabeth @ Redgalmusings / Grey @ Use Your Words
 WHAT ARE YOUR MOST ANTICIPATED 2019 RELEASES?