Hey guys, welcome back to my blog! Today I'm coming at you with my birthday haul because ya girl officially turned 19 yesterday! 💃💃💃 I know I did post my big March & April haul yesterday but I was feeling a bit uncomfortable about how long it was so I decided to separate that haul from my birthday haul because two hauls are better than one, right?
*Click on the pictures for links!
SOCKS! 
The first thing I opened from my family was 3 pairs of socks (the longer ones because I love them a lot and wear them every day in Winter with my boots!)  from Jay Jays.
Here's the link to one of my favourite pairs (link) – they have beaver puns on them!
DVDS!
Charmed Boxed Set
Aquaman
Bumblebee
How To Train Your Dragon 3
If you guys know anything about me then you know that I love movies and that my DVD collection is PRETTY large! So, for my birthday my mum got me the boxed set of the original Charmed series! I love this show and have been meaning to buy it eventually anyway so this was a really fun surprise!
I was also gifted the Aquaman movie, Bumblee and How To Train Your Dragon 3 which I'm really excited about since I loved each of them!
COMICS!
I also got Umbrella Academy Volume 1 because my mum saw it at the comic book store and new there was a show! I have been interested in trying out this comic and I've heard great things about the show so I am really excited to try them both out!
I also got a gift voucher for my favourite comic book store which I'm really excited about since Free Comic Book Day is coming up on the 4th of May and I am planning on dragging everyone I know to come with me! We shall be getting up at the crack of dawn to get there!
POP FUNKOS!
I also got two Jurassic Park Funko Pops because if you know anything about me, you know I love the Jurassic Park franchise and dinosaurs in general! So, I got the red Dilophosaurus (he's the one who acid sprayed Dennis Nedry and I love him) and also Jeff Goldblum doing his iconic pose and I love it!
OTHER!
Okay, so you've learnt that I love dinosaurs and movies but did you know that I have had a secret dream involving my kitchen for roughly 2 years? Basically, I have a massive obsession with my kitchen but I still live with my family so my dreams have not yet been realised! But, I've wanted a Nutribullet ever since they hit stores and I finally got one! I've been meaning to buy one on sale sometime in the next 2 years or once I moved out but now I don't have to worry about that and I think my life has changed forever now and I'm so excited about it!
I also got a Facial Cleanser Brush because I've heard they do wonders for your skin and I'm a mess so hopefully this will help?
abc abc abc abc abc abc abc abc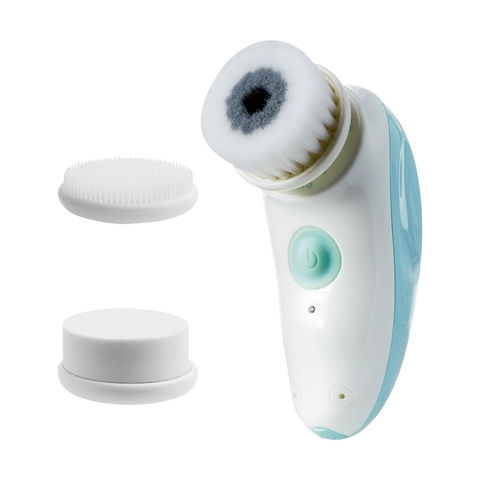 HAVE YOU SEEN ANY OF THESE MOVIES/ SHOWS?
DO YOU HAVE ANY SECRET KITCHEN OBSESSIONS, LIKE ME?