Hey guys, welcome back to my blog! Today, I'm coming at you with a new list all about the struggles we bookworms deal with all the time!
1 WAITING FOR A BOOK RELEASE!
Waiting for a book release can be such a terrible and lengthy process! Sometimes it only takes a few months to a year! But, sometimes with *coughs* some authors it can take 8+ years for a new book (I'm looking at you George R R Martin & Patrick Rothfuss) in a series to come out. We're all so excited to read what comes next and it can be so stressful and nervewracking having to wait so long for the next instalment!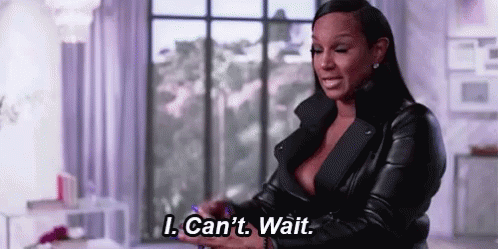 2 NO ONE ELSE HAS READ THE BOOK! 
You know that pain when you just read a book and it was SO good and you just need to talk to people about it but no one on the entire planet has read it???? Same.
Sometimes you just NEED to talk about a book with someone but what if you don't know anyone who's read it??? I find this happens a lot with arcs and backlist books. It's easy to talk about new releases because they're so popular when they come out, but talking about older, lesser known books are harder to discuss with others!
3 BOOK DRAMA
Book drama is real. It's usually on Twitter but it sometimes also turns up on BookTube and I'm sure transfers over to blogging every now and again. Either way, book drama is a lot and some people can be pretty awful and narrowminded.
I think the most popular discussions are probably the seeling of arcs, women and makeup (and books) & not paying for the books you read.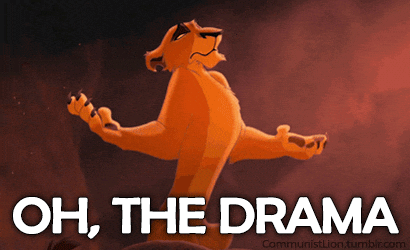 4 HOLD LINES
You know when you're like, the 40th person in the hold line for a book you're DYING to read? Yeah, it's almost painful. Hold lines can go into the hundreds and they can be so daunting but, like it's worth it by the time you eventually get to read the book, right?
5 A NEVER-ENDING TBR!
Having a massive and never-ending tbr, is a total and very real struggle. There are so many books in the world and we can't read them all so picking and choosing is an impossible task. Therefore, our tbrs are MASSIVE! How are we supposed to balance classics, backlist and new releases? How do we branch out and read new books when we already have shelves full of books in our favourite genres that we haven't started yet???
All aboard the struggle bus because it's not like we want publishers to stop coming out with so many amazing books, right? Honestly, the fact that so many fantastic books have been coming out in the last few years is such a blessing, and it makes me happy to know that they're why my tbr is so BIG!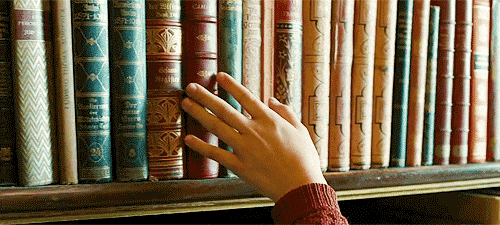 6 LIBRARIES DON'T HAVE EVERY BOOK!
I love my library but sometimes they just never acquire some books. Or, if they do purchase a series they'll get books 1 and 2 and also 4,5, 6 but they just don't have 3??? I'm totally not bitter about this of course.
Anywayyy, some libraries have easy ways for users to request books for purchase but my libraries don't have that option so we just have to be thankful for what we get, which is fair enough! But, as I am majorly a library reader, when my library doesn't have a particular book it isn't a massive inconvenience because they must have so many other books, but it does make me a bit sad! For example, I've been wanting to read Girl Made of Stars by Ashley Herring Blake ever since it came out last year but, my library has never acquired a copy! 😭😭
7 WHAT DO YOU MEAN, I'M NOT STRONG ENOUGH TO CARRY AROUND 10 BOOKS WITH ME EVERY DAY???
Books. Are. Heavy.
Like, really heavy.
It's kind of rude, actually.
I usually listen to audiobooks or take my Kindle with me when I need a book to read on the bus. But, sometimes I don't have the luxury and I get to take a 300-page book with me in my backpack plus all of my textbooks to and from Uni. And, it's SO HEAVY.
But what if we're travelling? Obviously, we have to take at least 3+ books with us – like, duh! If you're not an audiobook or ebook reader you probably rely on physical copies so taking them with you everywhere? Who needs a gym, right?
8 I AM A TERRIBLE PROCRASTINATOR!
You know that feeling when you finally get that new release from the library or the bookstore and then you procrastinate reading it for weeks! I' currently doing this with my copy of The Priory of The Orange Tree by Samantha Shannon! I got it out from the library at the beginning of the month and have only just picked it up! 🙄😂
Why do we do this??? New and shiny books are so exciting, why don't we read them as soon as we get them in our hands?? It makes no sense!
9 DREAM JOBS!
The biggest bookworm struggle is that we all want to work in a bookstore! We all want to work around books all day because we're experts on the topic but, all the spots are already taken by all the other bookworms!
10 HARDBACKS VS. PAPERBACKS
Last not but not least let's talk about physical copies! Hardbacks are relatively easy to get in the US (as far as I'm aware) because they are printed first, but it can take up to a year or longer for the paperback copies to be printed and released – so all of us International readers, not to be dramatic, suffer. I can only speak for Australian bookstores, but most bookstores don't sell hardbacks, so we often don't get the chance to read a book until a year or two later when we get the paperbacks instore!
It's not fair!
Obviously, there are more serious issues for readers to deal with, not everyone has access to libraries and not everyone can afford new releases. But, I decided to stay on the lighter side for this post. Let me know if I missed anything, in the comments!
WHAT BOOKWORM STRUGGLES DO YOU DEAL WITH EACH DAY?