Hey guys, welcome back to my blog! Today I'm doing something a bit different but that I had a lot of fun going through my bookshelves for, I'm sorting my favourite book characters into Hogwarts houses!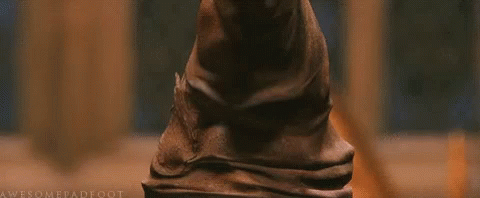 💚 AUDREY-ROSE WADSWORTH
Audrey-Rose Wadsworth is without a doubt a Slytherin! Ambitious, shrewd, cunning, strong leaders, and achievement-oriented – is that not Audrey-Rose? She is all of these things and I love her for it! She's one of my absolute favourite characters that I've read from in years and I'm really enjoying seeing her character develop in the Stalking Jack The Ripper series!
💛 JONAS
Not only is The Giver one of my absolute favourite books of all time but, Jonas is also one of those characters, who whenever I read from his perspective I just immediately start to feel so much calmer. I find that Jonas is a really level-headed and curious character which is why I love him. I think he could fit into Ravenclaw because duh, but to me, I think he is more of a Hufflepuff because he is such a loyal and caring character and I LOVE HIM.
💚 ALEX CRAFT
As you'll probably notice in this post, I love strong and caring characters and I feel like Alex embodies that completely even if she doesn't always show that in the "right" way. In another life, Alex could have been a Hufflepuff but alas, she is 100% and without a doubt, a Slytherin. She is cunning and if you've read the book you know she is definitely achienvemtn-orientated, she gets sh*t done and I feel like I'm going to say this a lot in this post but, I LOVE HER!
💙💛 THOMAS CRESSWELL
This is the only recurring series on this list but I had to include Mr Thomas Cresswell! He's actually Audre-Rose's love interest and he's kind of adorable but also, I don't think I could handle dating him which is why he's perfect for Audre-Rose. AR is a Slytherin and while Thomas has a lot of similar characteristics and traits I think that he is more soft-hearted and studious. I'm torn between REALLY thinking he belongs in Hufflepuff and knowing that if it was up to the Sorting Hat and not me he would probably be in Ravenclaw! Maybe he's a Huffleclaw???
💙 CHARLES WALLACE
A Wrinkle in Time is also another of my favourite books of all time – it just makes me so happy??? And Charles Wallace is a big part of that! He's great in the movie (though, the movie as a whole is terribly weak) but he's just so much stronger in the book. I don't know really how to explain it but, he's just such a strong, caring and terribly intelligent kid that it's hard to not feel how much the main character Meg, loves him? And because of the love Meg feels for her brother I think it's impossible to finish A Wrinkle in Time and not feel like you're a part of this family. Anyway, rant over! Charles Wallace is the stereotypical smart, nose-always-in-a-book Ravenclaw but there's nothing wrong with that. And you guessed it, I LOVE HIM.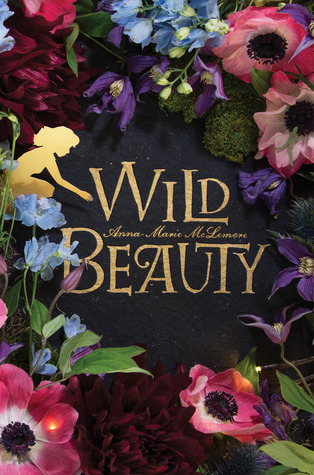 💛 FEL
I know that I talk about this book a lot on my blog but I really do love it, especially Fel. He's the perfect kind of "Soft Boy" – he cooks and cleans and appreciates the women (and people in general) around him. I don't mean it like he understands that they're women and that maybe he shouldn't make them do all the housework because he heard about sexism one time behind closed doors and decided it was bad. I mean, he legitimately cares about these women in his life and he sees that they're struggling and that they're tired and so he takes over and he does all the work and he helps without having to ever be asked and like, that kind of independence and that outpouring of love that he has for these women literally makes me want to cry because we really don't have any characters like that, not only in YA but in books as a whole. So, yeah he's a Hufflepuff and I love him to the end of the earth, please read this book.
(Shoutout to McGraw from Giant Days for anyone also looking for a character similar to Fel but in a modern contemporary setting).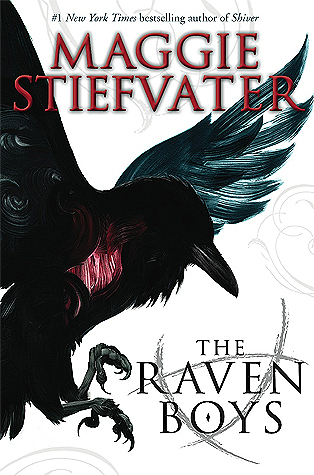 💛 NOAH CZERNY
So, did I mention that I love and deeply appreciate soft boys because I do love and appreciate them, like, A LOT? Noah fucking Czerny was, for so so long one of my top 3 favourite characters of all time and I honestly don't understand why more people don't love him. Please never confuse being quiet and having anxiety for being weak, because Noah is definitely neither of these things. He has a wonderful and strong friendship with both Blue & Ronan and I love how beautiful and different both of those friendships are! He is the total embodiment of a Hufflepuff! Also, he's a cute little muffin who loves his friends and… I. LOVE. HIM.
💚 ARTEMIS FOWL
Look, Artemis Fowl is the actual MVP. He is literally the embodiment of a Slytherin – Ambitious, shrewd, cunning, strong leaders, and achievement-oriented! He is incredibly intelligent and hard-working and SO SO cunning! He is definitely the "Chaotic" side of Slytherin like, he is most definitely both the antagonist for some of the characters but like, it's his story so he's also the protagonist which makes the story so interesting to read!
❤ PERCY JACKSON
It literally just occurred to me as ai was writing about Artemis Fowl, that I have not included a single Gryffindor character in this list which I think is pretty telling about the kinds of characters I prefer to read about. But, I did want to include one because fair is fair and I thought that would be a nice challenge for me. So, Percy Jackson! The one and only, my favourite Gryffindor! He's brash and confident and he doesn't always think before he speaks but he's also pretty dang intelligent despite all of the barriers in his way (dyslexia, adhd and literal monsters attacking him at every single school he attends) and he also doesn't ever let anything get in his way! He tries his hardest to help his friends and keep his family safe and… I LOVE HIM. (Okay, that was the last one I swear.)
WHAT HOGWARTS HOUSES DO YOUR FAVOURITE CHARACTERS FALL INTO?
DID I MIS-SORT ANY CHARACTERS?