Hey guys, welcome back to my blog! Today I'm coming at you with a fun new list, talking about the top 5 books I've read in the last year that I regret not having read earlier!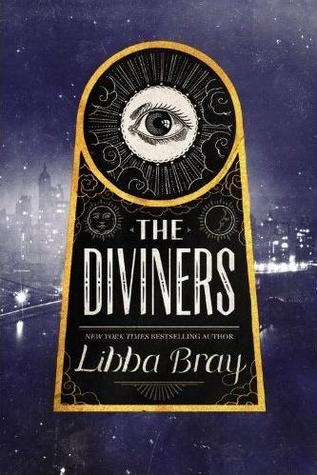 WHEN I ADDED IT TO MY TBR: March 2018
PUBLICATION DATE: September 18th, 2012
WHEN I READ IT: April 2018
The Diviners has been out since 2012 and really I never intended to read it but I ended up buddy reading the first three books in the series with Analee and it was a total blast! The books are really big but they read really fast and the audiobooks are amazing! There's a big cast and each book focuses on a new type of mystery that all sort of link up in a very Sherlock/Moriarty type of way. Also, I really do recommend buddy reading this with a friend because it's a really fun book to talk about and theorise about!
WHEN I ADDED IT TO MY TBR: November 2018
PUBLICATION DATE: June 6th, 1996
WHEN I READ IT: December 2018
Hogfather! A book I have been meaning to read for at least 2 years and finally got around to reading for my Christmas reads recommendations post last year! I really loved this and reading it last year totally convinced me to read more of Terry Pratchett's other books. It's basically a twist on the Santa Clause story and with a total Discworld twist on it because basically Death takes over as Santa for a bit and it's amazing.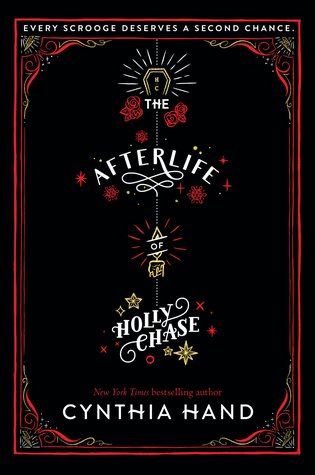 WHEN I ADDED IT TO MY TBR: November 2018
PUBLICATION DATE: October 24th, 2017
WHEN I READ IT: December 2018
I also read this last year for my Xmas Recs post and I already think that this could be something I try and read each year. This was a really interesting twist on A Christmas Carol, I have no idea how the author came up with this idea but I'm so glad she did because it was fantastic and so so interesting! I've never been a big fan of A Christmas Carol but this book is so interesting and so inventive that I can't help but recommend it!
WHEN I ADDED IT TO MY TBR: May 2018
PUBLICATION DATE: November 16th, 2017
WHEN I READ IT: September 2018
This is one of the few books I read last year that I loved so much I immediately had to go and review it so you can find my more in-depth thoughts here. Into The Drowning Deep is a really dark siren story and while that's never really been something I've ever been particularly interested in, I had heard there was deaf rep and Mira Grant has written some of my favourite books so I knew I had to check it out. This book, in general, has great representation, there is a main bisexual character, a lesbian mc with autism, two deaf characters and another character with a physical disability. There are also characters of different ethnicities from all over the world which was really cool to read about. This book is pretty dark but it was an amazing read and I couldn't recommend it enough!
WHEN I ADDED IT TO MY TBR: March 2018
PUBLICATION DATE: September 5th, 2017
WHEN I READ IT: August 2018
Yeah, okay I love this book and it hurts me knowing that it's been on my radar for so long but that I only added it to my tbr last year. This is probably one of the best and most inspiring books I've read in my entire life and I probably would never have picked it up if I hadn't randomly put it on hold at my library one night. This book has a strong focus on food and finding out who you are and getting out of a life funk and I love it. Also, this book got me to bake actual bread which is something I've been avoiding all my life and it wasn't half bad??? Honestly, this is one of the most amazing books I've read in the last 10 years and I can't believe I almost didn't pick it up.
WHICH BOOKS HAVE YOU READ RECENTLY THAT YOU REGRET NOT READING SOONER?