Hey guys, welcome back to my blog! I've been trying to be more spontaneous lately, but because I'm not adventurous and could not survive in the wild I've decided to try  The Book Scavenger Hunt! The objective of this game is to hopefully find my next read so I'm looking forward to seeing how this challenge turns out for me!
*Click on the covers to go to the Goodreads pages!
STEP ONE: FIND YOUR FAVOURITE BOOK
Lost Boy
Okay, so I'll be honest I don't have a favourite book but I think about Lost Boy practically every day so I thought that was basically the same thing. This really is one of the best books I've ever read and I can't recommend it enough!
STEP TWO: FIND A BOOK BY AN AUTHOR WHO HAS THE SAME FIRST NAME OR LAST NAME  AS THE AUTHOR IN #1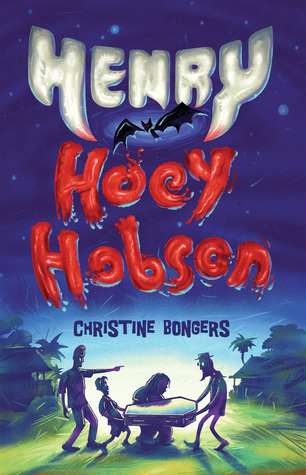 Henry Hoey Hobson
I got rid of around a third of my books last year so I have significantly fewer books now than I did then, so my bookshelves aren't as well stocked as they have been in the past. The author of Lost Boy is Christina Henry and I don't have any other Christinas but I do have Henry Hoey Hobson by Christine Bongers.
HHH is one of my favourite books from my childhood and it always makes me feel better when I read it, it's a great middle grade read literally set a few roads away from where I live, which is crazily abnormal for an Aussie.
STEP THREE: OPEN THE BOOK TO PG. 74, LINE 3. PICK 2 WORDS AND FIND ANOTHER BOOK WITH THOSE 2 WORDS IN THE TITLE
Escaping From Houdini
"threatened, in a street that was empty, apart from"
I tried my hardest to find a book using two words from this sentence but to no avail. I managed to find a book using the word From though, Escaping From Houdini by Kerri Maniscalco. I really didn't think this challenge would be so difficult but I could never find any titles with two of the words from the sentence.
STEP FOUR: ONCE YOU'VE FOUND THAT BOOK, FIND A BOOK WITH SIMILAR CONTEXT
Caraval
I don't really have any books too similar to Escaping From Houdini because I don't really own many murder mysteries or historical fictions as I usually get them out from the library first. But, whenever I think of the Stalking Jack The Ripper series I think of the Caraval trilogy. The authors are good friends and I get a similar happy feeling from both books and I always recommend them both!
STEP FIVE: UPON FINDING THAT BOOK, FIND A DIVERSE BOOK WITH A SIMILAR TITLE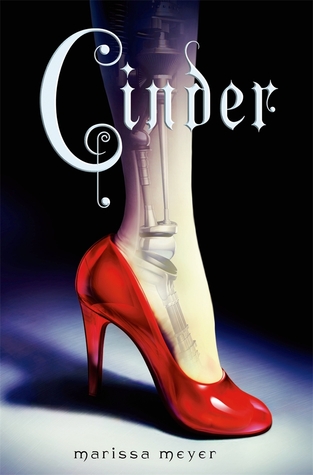 Cinder
Okay, so I said this before but my bookshelves aren't particularly diverse. I have a lot of big series and a lot of the same authors so Cinder was the best  I could do for this challenge. Caraval has 7 letters and starts with a C and Cinder has 6 letters and also starts with a C, and they're both nouns so I thought this was close enough!
STEP SIX: PICK A MAIN CHARACTER'S NAME FROM THAT BOOK AND FIND ANOTHER BOOK THAT HAS THAT NAME IN THE TITLE
Winter
Yeah, I  had no chance with this challenge. There are a few main characters in the series so I did have a lot to choose from but I really don't have many besides this series that would have anything to do with fairytales so using another book in this series was the best I could do, even though it feels like cheating.
STEP SEVEN: OPEN THAT BOOK TO ANY PAGE AND PICK A WORD WITHOUT LOOKING & FIND A BOOK WITH THAT WORD IN THE TITLE
"able to connect to the queen's broadcasting system via the holograph" page 225
STEP EIGHT: GO TO YOUR FAVOURITE SECTION & FIND THE FIRST BOOK YOU SEE THAT HAS YOUR WORD IN THE TITLE
Queens of Fennbirn
I've sort of combined steps 7 & 8 because surprisingly I don't really have many books on my shelves that have anything to do with queens, and even this book was a pretty recent purchase. But, I picked Queens of Fennbirn which was a great choice because it's a great novella bind-up and I couldn't recommend it enough. I'm currently mid-way through the series and I'm loving it, there's definitely a reason why this sits on my favourite shelf.
STEPS NINE & TEN: YOU HAVE FOUND YOUR BOOKS, BUY OR CHECKOUT YOUR BOOK!
In a perfect world I would have done this challenge in my library but since the libraries, both closest to me have very bad YA sections and I also know the people who work there and don't want them to think I'm any weirder than they already do, I did do this with my personal shelves at home. The book I ended up with is actually the last book I read in 2018 so I won't re-read it yet, but I can say that I really enjoyed reading it and that I definitely recommend the series!
Melanie @ Meltotheany / Destiny @ Howling Libraries / Malanie @ MalanieLovesFiction / Rebecca @ BookishlyRebecca / Briana @ Pages Unbound / Kristin @ Kristin Kraves Books / Kaleena @ Reader Voracious / Fadwa @ Word Wonders
DO YOU LIKE DOING BOOKSHELF CHALLENGES?
DO YOU VISIT YOUR LOCAL LIBRARY OFTEN?