Hey guys, welcome back to my blog! Today I'm coming at you with a blog post I've been meaning to write for years but have been putting off simply because I just don't want to write it! Last year I intended to write a whole series about different aspects of the Potterverse but found that as much as I enjoy Harry Poter as a series of books, I actually don't like talking about it with other people because it's so exhausting. But, this year I want to make an effort to actually talk with you guys about the series more because I plan on re-reading it at some stage, even if it makes me a bit uncomfortable because there are so many differing opinions!
Okay, so I have a lot of opinions but I don't want this series to be a hate series because I do love the Harry Potter books and I do still adore Newt Scamander as a character. I'm definitely not here to bash the characters that influenced so much of my childhood! So, because this is a more negative post I wanted to just mention three things for this discussion and then it'll be over I promise!
TWITTER TIDBITS NO ONE NEEDS.
2018 was a big year for the Wizarding World, we got a new Fantastic Beasts movie, which I'll talk about later but an old Hogwarts fact also came to light on Twitter. This is my main point for this blog post which is why it's going first, J K Rowling shares wayy too many pointless "facts" on Twitter and Pottermore.
For example, in December this old poop fact made its rounds in December and freaked a lot of people out:
Honestly, she comes out with some really great content but, her little Twitter poop nuggets are ridiculous and completely unnecessary. As far as I'm concerned, (and yes I'm aware that she wrote the books so it should be up to her) the HP books and BF movies are canon and that's it. The Hp movies don't mean squat to me in terms of actual canon content and The Cursed Child literally, never happened.
THE CURSED CHILD – IT'S NOT CANON, IT'S NOT!
Speaking of The Cursed Child, did we really need The Cursed Child? I don't know about you guys (but please tell me!) but, I've never actually wanted any other type of content involving these characters. I've talked about this before but if we ever get any more Potterverse bookish content, which inevitably we will, I would only really want to read about The Hogwarts Founders which I wrote about here or about something completely different that doesn't involve a crazy plot or any HP characters. which. will. never. happen.
So, J K adding to canon, if she did it right it could be amazing. If she wrote something fantastic that she had clearly put some real effort into and it came out for like, the 40th or 50th HP anniversary instead of those dumb Hogwarts house special additions it could really make my day. But, realistically if J K Rowling continues to stomp all over my childhood and bring out new content every year or two I will just stop caring like I've already started to.
FANTASTIC BEASTS AND THAT TIME WARNER LET JK GO LITERALLY INSANE WITH THE SCRIPT & WHO CARES ABOUT PLOTHOLES ANYWAY?!
I have no negative feelings toward Newt Scamander, none at all. I love him, I love his girlfriend, Tina with the beautiful face and beautiful brain & I love his best friend, Jacob who bakes and giggles and has no other character traits but deserves your love anyway. I love and respect these characters so so much which maybe you wouldn't know if you read my review of FB 2 but, I truly do love them with my entire heart. BUT, and there is most definitely a but.
I never wanted this franchise and I still don't really want it.
This is going to be a 5 movie franchise with a film coming out every 2 years. I will literally be 24 when the last movie comes out and that is insane, that is 5 and a bit years into my future. what. the hell????
Fantastic Beasts is a whole-ass franchise no one asked for, that is already derailing itself at the second movie. There are plot holes, scathing reviews, and wizard nazis.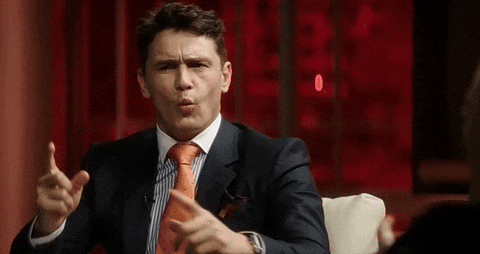 Sure, lots of us would like a little more story surrounding The Marauders or what I would personally love, The Hogwarts Founders – but did anyone, and I mean anyone, go up to J K Rowling and ask for a Newt Scamander 5-movie series?
I really feel like J K Rowling needs to be stopped unless she actually plans on writing some really good stuff, and I don't mean to sound like an **hole. But, Rowing is not a scriptwriter, she's a novelist and she's made it pretty clear that she should stick to what she's good at because all this new content is making me anxious.
HOW DO YOU FEEL ABOUT J K ROWLING ADDING TO HP CANON?
DO YOU LOVE THE NEW CONTENT?