Hey guys, today I'm coming at you with a fun book tag that I was tagged to do by Destiny @ Howling Libraries. I really enjoyed doing this one so hopefully, you guys like it too!
It was originally created by The Perpetual Page Turner.
*Click on the covers to go to the Goodreads pages!
a | author you've read the most books from:
Rick Riordan takes the throne for this one, which was both not surprising and completely surprising at the same time! I thought I would have read more books by JKR but apparently not!
Rick Riordan: 18
JKR: 14
Dan Slott: 11
b | best sequel ever:
My brain has left me for the moment, so I can't think of many series right now, but I do remember that I really loved reading Lair of Dreams last year! LOD is the sequel to The Diviners and I absolutely adored it! The characters are wonderful and so so interesting and I absolutely adore the series!
c | currently reading:
I just finished my current read but I am also reading Inkheart by Cornelia Funke! I've had it on my shelves for something like 10 years and I really enjoy the movie (Brendan Fraser's in it so duh!) so I'm excited to finally be reading it!
d | drink of choice while reading:
I'm not a big drinker, in any sense of the word. But, if I'm drinking anything while reading it's probably English Breakfast tea in a travel mug or cold water with ice. Honestly, knowing me, I'm not drinking anything because good health is a myth. Gosh, I'm fun.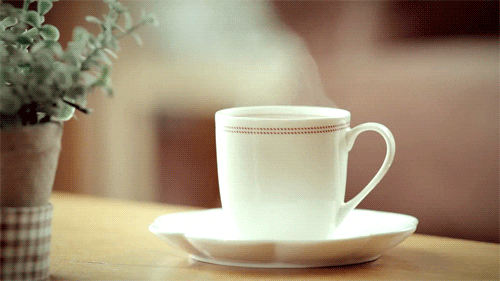 e | e-reader or physical book:
Umm… … … audiobooks?
Realistically, my preferred method of reading is audiobooks, but if I have to choose e-reader vs physical, I'll probably pick physical just because I love going to my library to pick them up!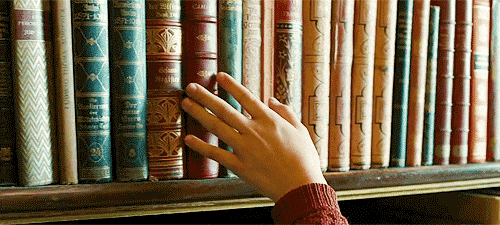 f | fictional character you would've dated in high school:
Well, I didn't date anyone in high school and I never answer questions like this because they make me slightly uncomfortable, But, if I was going to be friends with a character from a book, I would hands down, have been friends with Fel from Wild Beauty. He loves cooking and taking care of his friends and I feel like that's me down to a T, so I feel like we'd get along pretty well.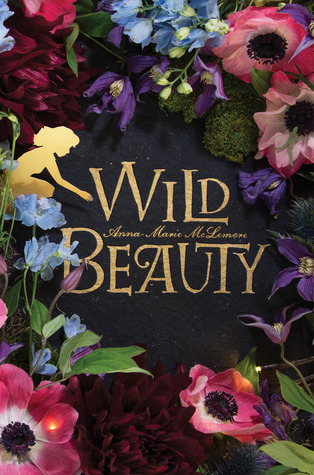 g | glad you gave this book a chance:
I read a bunch of "different" books last year so I'm glad I gave them all a chance, and usually, I would answer this question with Wild Beauty, but since I just used that one, I'll go with The Rules of Magic. I picked it up on a whim because I thought it sounded interesting and honestly, it was amazing. It's the prequel to Practical magic, which I have never watched/read so I went in completely blind which was perfect for me. So, I loved the plot and the characters and I absolutely adored how beautiful the writing is!
h | hidden gem book:
I know I can harp on about this book sometimes, but I love this book so, sorry not sorry, I guess? But, I love The Golden Door and the other two books in the trilogy, the characters are interesting and the series is honestly, so unique and I really really appreciate it. I've never read these books and only found them average, I love the plot and how completely unique the whole trilogy is. I really wish more people would read these books – if you like Deltora, I think you would enjoy this too!
i | important moment in your reading life:
Letting go of YA fantasy.
I don't mean that I stopped reading YA fantasy completely, but I have branched out more lately in the books and genres that I pick up. I've been reading more Adult books and I've been trying out different types of books; in page length and genre!
And this is something that I've brought into 2019 with me, so far I've already read a sci-fi trilogy, an adult novella, a comic and I'm re-reading one of my favourite YA fantasy series. So, branching out has been one of the best things I've ever done for my reading, and I'm so glad I've made the change!
[you can check out my Goodreads reading challenge here]
j | just finished:
As of writing this, I've just finished re-reading Down Among The Sticks and Bones which I loved, even on my third time reading it! But, by the time this post goes up, I'm sure I also will have re-read Beneath The Sugar Sky which is the third book in the series.
k | kind of books you won't read:
Erotica usually, but I don't want to ever write off a genre or age group completely, So I guess to be really specific, I will refuse to read a book with problematic authors or bad representation/offensive content. For more context, you can check out my "Never" shelf on Goodreads.
l | longest book you've read:
Usually, the books I read range from around 300-400 pages, but I do really love reading bigger books and some of my favourite reads are under 200 pages (*coughs* pls read the Wayward Children series).
But, the longest book I've read, according to Goodreads, is A Clash of Kings by George R.R. Martin, which is 911 pages!
m | major book hangover because of:
I don't think that I often get book hangovers because apparently, I'm boring as batsh*t, but, I recently read Fence Vol 1 and I've been thinking about it ever since. I love the artwork and I'm excited to get to know the characters more in volume 2!
n | number of bookcases you own:
I own three! I don't really have any photos of my bookshelves that I can show you atm because I literally have no idea where I've left my phone. But, basically, I have an old second-hand purple shelf, a second-hand metal white shelf and also a red shelf where I keep most of my classics! You can check out my Instagram if you're curious about my shelves lol.
o | one book you've read multiple times:
According to Goodreads, the book I've re-read the most is Simon vs. the Homo Sapiens Agenda which I've read four times. But, realistically it's probably a Harry Potter or an Alex Rider because, unfortunately,  I didn't have Goodreads when I was 10.
p | preferred place to read:
My prefered place to read is, of course, the bus! If you know anything about me, you now that the place I read the most is on my bus trips to and from Uni during the school year! However, I do read a fair bit via audiobook whenever I'm writing blog posts!
q | quote that inspires you/gave you all the feels from a book:
Okay, so something about me – I don't really remember quotes from books but here's a few I have saved on Goodreads:
"Every time I can't tell where someone's calling me from in a room and every time I accidentally start to put my earbuds in both ears I think about you."
― Maggie Stiefvater, The Raven King
"If you want to know what a man's like, take a good look at how he treats his inferiors, not his equals."
― J.K. Rowling, Harry Potter and the Goblet of Fire
"For you, I was a chapter. For me, you were the book."
― Tom McNeal
r | reading regret:
I don't really believe in reading regrets, because I think you learn something from every book you read, whether or not you liked it. But, I will say that I regret writing off magical realism when I was younger because I didn't understand the genre. I started getting back into it last year, and I'm really enjoying it so far!
s | series you've started and need to finish (all books are out):
I can't really think of many right now, but I have started The Foxhole Court so I'd really like to finish that and then read the rest of the books in the trilogy this year, and I'd also like to read the last volume of the I Hate Fairyland comics!
t | three of your all time favorite books:
I don't really have any all-time favourite reads but here are three books that I think about almost constantly.
u | unapologetic fangirl for:
I feel like the obvious answer is either The Golden Door or Stalking Jack The Ripper.
But, I think I'll go with Caraval just because I absolutely love this trilogy and completely adore the characters!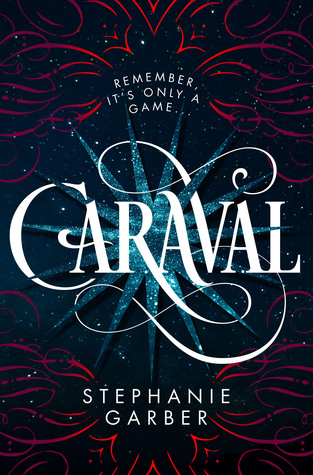 v | very excited for this release:
I'm really not sure, I think it's a tie between The Girl in Red, Finale & The Gilded Wolves. I think Gilded Wolves takes the cake though because it sounds so interesting!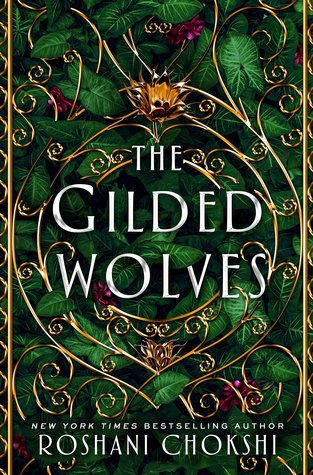 w | worst bookish habits:
Probably, not reading for days on end whoops.
x | x marks the spot! start at the top left of your bookshelf and pick the 27th book:
Okay, for this challenge I picked my white shelf and the 27th book was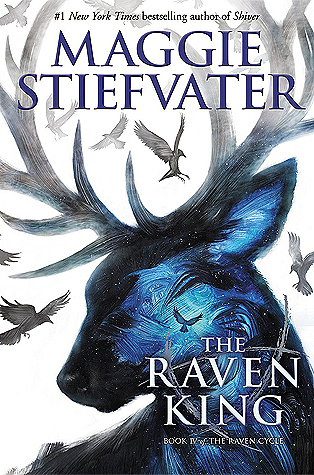 y | your latest book purchase:
I haven't really bought any books physically this year, because I've mostly been going to the library. But I did use my Audible credit for the month to get the Stephen Fry collection of the Sherlock Holmes books because I've been in a really intense Sh mood lately.
z | zzz-snatcher book—last book that kept you up way too late:
I mean, "up too late" for me, means past 9pm so…
But, really the last book that kept me up was Down Among The Sticks and Bones and 1am.
Rebecca / Melanie / Emma /  Lu / Malanie
WHAT DO YOU DRINK WHILE READING?
WHICH QUOTES GIVE YOU ALL THE FEELS?