Hey guys! Today I'm coming at you with a fun new currently reading update, in the form of a new WWW Wednesday post! I want to be able to keep you guys on board with what I'm reading when I'm reading it and this is a great way to do that!
WWW Wednesday is hosted by Taking On a World of Words and you can find my other WWW Wednesday posts and find my progress here.
*Remember to click on the covers to go to the Goodreads page!
*You can keep up with my reading and updates on Goodreads!

The Queens of Fennbirn – Kendare Blake
I'm only roughly 20 pages into this as I'm writing this (Xmas afternoon lol I'm an actual Grinch, no joke) and so far I'm really loving it. It took me a second to get back into the writing since it's been a while since I read book 2 in the series but as soon as I got used to it again and remembered who the hell all the characters were I was loving it again. I've heard great things about these novellas and I'm super excited to continue with them as soon as I get back into my normal ignore-everyone-and-read-because-it's-end-of-year-crunch-time.
The Rules of Magic – Alice Hoffman
I love this book, I'm serious, it's one of the best books I read this year. I feel like this is the perfect book to read if you loved Wild Beauty by Anna-Marie McLemore. I loved how this book toed the line between full-on magic and magical realism and I also really appreciated being able to read it without having read Practical Magic or having seen the movie before. This is a prequel to Practical magic and I'll definitely be reading PM now because I know that I love Alice Hoffman's writing but I'm still not sure if I'll watch the movie, have you guys seen it?
books books books books book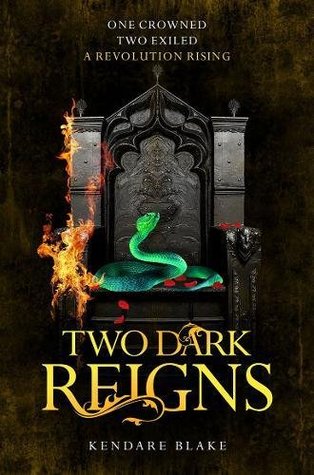 books
Two Dark Reigns – Kendare Blake, Fence Vol 1 – C S Pacat
These are the two books I plan on reading before the end of the year, other than these two I don't think I'll start anything new, especially because my January tbr is so ambitious. I'm planning on reading at least 11 books, if not more next month so I'm really hoping to just read Two Dark Reigns & Fence Vol 1 so I can rest for the end of the year!
WHAT ARE YOU CURRENTLY READING?
ARE ANY OF THESE BOOKS ON YOUR TBR?
HAVE HAD