Title: Spider-Man: Into The Spider-Verse [LINK]
Director: Bob Persichetti, Peter Ramsey, Rodney Rothman
Series? First film in a series/franchise (sequel confirmed)
Genre: Superhero
Triggers: Death, Murder, Violence
Release Date: 13th December, 2018
★★★★☆
---
An almost 2 hour animated movie and I wish it was longer. I am not the type of person who can sit still for a long time, I struggle with sitting still for more than 15 minutes and somehow I was never thinking about the length of the film while watching. This is the craziest comic book movie yet, it's the perfect comic book movie (literally) for comic book readers, but also the perfect superhero movie for people sick of superheroes.
This film is 1 hour and 57 minutes long but it doesn't feel long which is one of the many things I love about it. Here are a bunch of the other things I loved about it:
It doesn't feel long
The animation is mind blowing
If you love comics, you will love this
I had a solid 7 people in my cinema and not enough people are going to the cinema to see this movie
It is soo worth going to see this on the big screen, it looks amazing
The Stan Lee cameo had me crying – it's definitely his best cameo to date.
Spider-Ham was fantastic and John Mulaney was the perfect casting.
Interesting/New Villain – Kingpin is not a villain we've seen on the big screen before (he's more PG than he is in Daredevil but you can still tell how menacing of a character he is). The film also introduces the character, Prowler and we haven't seen him on screen and in costume before!
Feels like an action movie but it also has a lot of character depth and growth as well as proper stakes
Aunt May is a friggin legend
I feel like if you're a Daredevil fan you should go purely for KingPin (but stay for Miles Morales).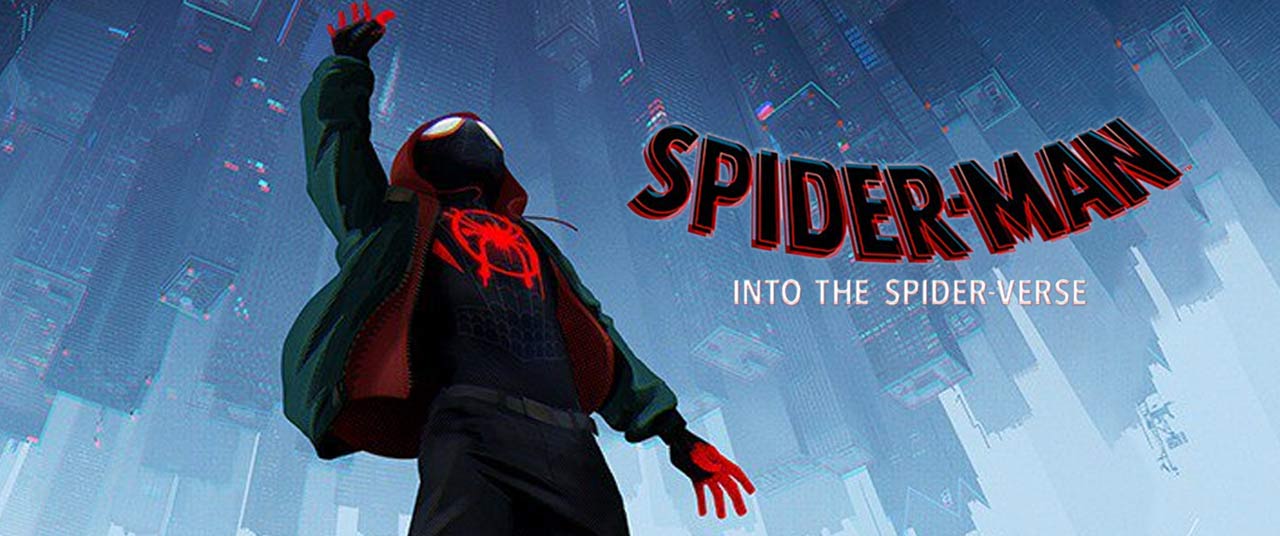 I mentioned this in my bullet points but, I only had roughly 7 people in my cinema, so pretty much only 5 people in the room that weren't a part of my group watching the movie and that is such. a . shame. The movie is visually fantastic, moving & such a brilliant story. It focuses on Miles Morales instead of the usual Peter Parker character and we also meet other Spider-people/animals. The Spider-Verse is pretty big and definitely one of my favourite comics (please read it!!!) and we get to meet a few of the other Spiders in this movie but, it is so worth it! I mean, we get Penny Parker, Spider-Ham, Gwen and my personal favourite, Spider-Man Noir!
Also, there is a post credit scene at the very end and it is soooo worth staying for! If you love a good meme it's worth staying and if you are a diehard Spidey fan it is definitely worth staying for, trust me, I gasped and I think I hurt my face from smiling.
This is a fantastic movie that incorporates so many fantastic styles of animation. It has heart, and a new Spidey MC, he's half African American, half Puerto Rican, he's hella smart, his name is Miles Morales and he deserves all your love. I feel like he's been sorely underappreciated in the comic world so hopefully, now that he's on the big screen so many other people will be able to appreciate him and how much fun it can be to have a different take on the Spider-Man character! Honestly, I loved this movie because of all the different Spider characters and the fantastic animation, but mostly what I'm thankful for this Christmas is that they didn't do Miles Morales dirty, they got his character just right.
Also, I know this has been said to death but I'll mention it anyway. The animation is AMAZING! If you're sensitive to flashing lights and have seizures or migraines /headaches easily or at all I would recommend staying home, but otherwise, I really hope you guys don't sit on this film! The characters and plot are great, the animation will blow your socks off and the introduction to Miles Morales as a (hopefully) recurring character in the Sony Spider-Verse brings me so much hope for future films with these characters and maybe even others!
I was super cautious going into this film because not only is it based off my favourite comic book series of all time, but it was also made by the same people that produced The Emoji Movie. But, I am glad to say that I loved it and will definitely be seeing it again after Christmas!
Other Notes:
Amazing animation – animation aimed at adults but kids will definitely love it too – I watched a few animated movies this year but this was definitely the best of them. Move aside Incredibles 2!
It has an actual adult version of Spider-Man – something we never get to see – and it's so worth it
The MCU has finally gone forth and conquered – they officially have all the Hollywood Chrises! Next, the Toms!
A great introduction to the Spider-Verse. I kind of think Sony might be dominating Marvel for movies this year and maybe they no longer need to compete with the MCU??? Call me crazy but, I feel like I saw Black Panther half a lifetime ago, Infinity War was too overwhelming and boring but, Venom was really cool and Spider-Verse was breathtaking. I really believe that if Sony doesn't get too web-happy we might have some serious MCU superhero competition here!
EXTRA READING:
*Click on the covers to go to the Goodreads pages!
Miles Morales, Spider-verse, Spider-Gwen, Spider-Man Noir
[IF YOU WANT TO SEE WHAT I'M WATCHING WHILE I'M WATCHING, YOU CAN CATCH ME ON LETTERBOXD & TVTIME]

HAVE YOU SEEN INTO THE SPIDER-VERSE?
WHICH CHARACTERS WOULD LIKE TO SEE ON THE BIG SCREEN NEXT?