Hey guys, it's day 17 of Blogmas! Today I'm doing The Coffee Book Tag which is ironic since I don't drink the stuff, but when your fave tags you, you do it!
I was tagged by the ultimate fave, the very beautiful and top-notch blogger, Destiny @ Howling Libraries
*Remember to click on the covers to go to the Goodreads pages!
1. BLACK COFFEE// NAME A SERIES THAT'S TOUGH TO GET INTO BUT HAS HARDCORE FANS.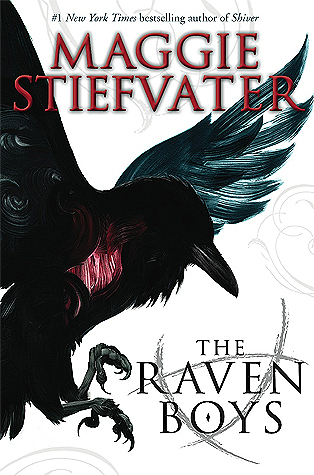 The Raven Cycle is a really fun series but the first time I read The Raven Boy I actually felt pretty meh about it. I recommend the series all the time but I think you should take the series slowly and with a grain of salt, it's definitely overhyped and the fans can be a bit… extreme.
2. PEPPERMINT MOCHA// NAME A BOOK THAT GETS MORE POPULAR DURING THE WINTER OR A FESTIVE TIME OF YEAR
I don't pay much attention to seasonal reads but I think this one is pretty self-explanatory. Let It Snow seems to rear it's snowy head around this time of year and then just never turn up for the other 11 months of the year. Can't say I'm complaining cine the stories seem pretty dated.
3. HOT CHOCOLATE// WHAT IS YOUR FAVORITE CHILDREN'S BOOK?
Harry Potter duh. No, but seriously, JKR may be going down the drain and trying to take the series with her, but these books define my childhood and childhood can be damn hard to take away from someone.
4. DOUBLE SHOT OF ESPRESSO// NAME A BOOK THAT KEPT YOU ON THE EDGE OF YOUR SEAT FROM START TO FINISH
Oh boiiiiiiiiiiiiiiiiiiiiiiiiiiiiiiiiiiiiiiiiiiiiiiiiiiiiiiiiiiiiiiiiiiiiiiiiiiiiiiiiiiiiiiiiiiiiiiiiiiiiiiiiiiiiiiiiiiiiiiiiiiiiiiiiiiiiiiiiiiiiiiiiiiiiiiiiiiiiiiiiiiiiiiiiiiiiiiiiiiiiiiiiiiiiiiiiiiiiiiiiiiiiiiiiiiiiiiiiiiiiiiiiiiiiiiiiiiiiiiiiiiiiiiiiiiiiiiiiiiiiiiiiiiiiiiiiiiiiiiiiiiiiiiiiiiiiiiiiiii
5. STARBUCKS // NAME A BOOK YOU SEE EVERYWHERE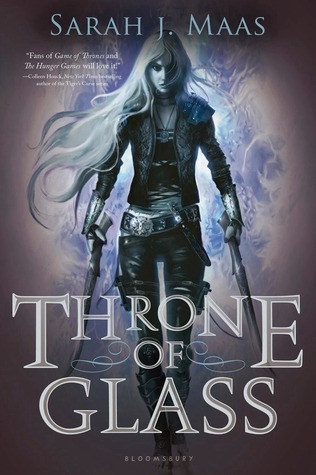 I'm honestly so glad this series is over? From an outside perspective it really just feels like the series kept getting worse and worse in terms of representation and treatment of characters, not to mention how rowdy the fandom is.
6. THAT HIPSTER COFFEE SHOP // GIVE A BOOK BY AN INDIE AUTHOR A SHOUT-OUT
I feel like this gif pretty much explains my relationship with indie authors, I know they're there but I just keep missing them.
7. OOPS! I ACCIDENTALLY GOT DECAF // NAME A BOOK YOU WERE EXPECTING MORE OF
Maybe In Another Life had so much potential and I really could have loved it but it honestly just didn't mesh well with me. It's a lot like the movie Sliding Doors but it's just different enough to get away with not being called a rip-off. In my opinion, this is definitely better than most of her books, though Evelyn Hugo is definitely the best so far, I think I would rather just watch Sliding Doors instead of re-reading this one.
8. THE PERFECT BLEND// NAME A BOOK OR SERIES THAT WAS BOTH BITTER AND SWEET, BUT ULTIMATELY SATISFYING
Skulduggery Pleasant is a pretty long series so of course there are both bitter and sweet moments, mostly I think it's a pretty cool series with fun detective plots. There are a whole bunch of bitter moments towards the end of the series because duh but I really do think that ultimately the series is totally worth it and definitely satisfying.
9. GREEN TEA // NAME A BOOK OR SERIES THAT IS QUIETLY BEAUTIFUL
Wayward Children is definitely a quietly beautiful series, and I really think that's the best way to describe it. The books are short and there's going to be a bunch of them in the series, the writing is also super fantastic which just adds to why I think the series is so popular. Also, the amount of amazing representation in the first three books alone is brilliant.
10. CHAI TEA // NAME A BOOK OR SERIES THAT MAKES YOU DREAM OF FAR OFF PLACES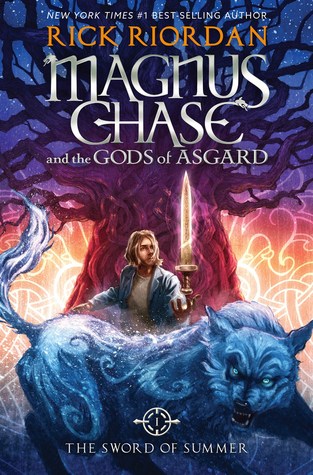 Magnus Chase is I feel, the ultimate. I love Percy Jackson too but with MC you do go off to "other worlds" more than you so in PJO and I really enjoyed that aspect of the trilogy. I love this trilogy because I think Rick Riordan really stepped up his representation game and because it taught me so much more about Norse mythology than the Thor movies ever could (though Ragnarok was pretty good on the mythology standpoint). Also, the covers for this trilogy are straight up beautiful!
11. EARL GREY // NAME YOUR FAVORITE CLASSIC
There are so many other classics that I could name for this print and I really should write a post about my favourite classics, but Pride and Prejudice is probably the classic I've read the most times (excluding HP) and I've also watched the film probably too many times. I really love this book because I always get something new out of it, I always feel differently about Mr Darcy and I always love other characters more each time I read the book. Do you guys have this experience upon re-reads?
DO YOU RE-READ CLASSICS?
DO YOU HAVE ANY QUIETLY BEAUTIFUL FAVOURITE READS?
HAVE HAVE