Hey guys, welcome to day 16 of Blogmas! Today I'm talking about my top 13 most anticipated releases for 2019. I plan on posting about my main tbr for the year soon, but I thought it would be fun to also do a post about my biggest 2019 releases tbr for 2019!
*Remember to click on the covers  & titles to go to the Goodreads pages!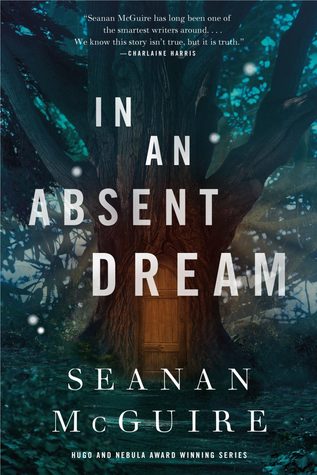 IN AN ABSENT DREAM (WAYWARD CHILDREN #4)
January 28
I have loved each book in this series so far and I have heard so many great early reviews for this so far and I am so excited to dive into this. I've heard that this is the best book in the series so far and I'm so so excited about that because I always love these books and I always get something different out of each book whenever I read them! Also, that cover is making me feel things, it is so so beautiful & definitely my favourite so far!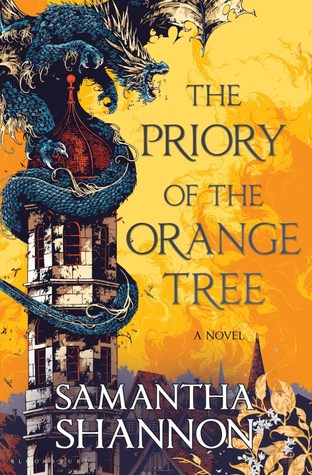 February 26
I would really like to read more "big" books in 2019. I don't know if that's a good or achievable goal with me doing a full year of Uni but, I do know that I have 4 hours of travel time three times a week with quite a bit of time between classes to hopefully read or write blog posts in. I really love reading the hefty fantasies and this book really is that – it's an almost 900 page fantasy and though I don't know too much about the plot, I am really excited to dive into it!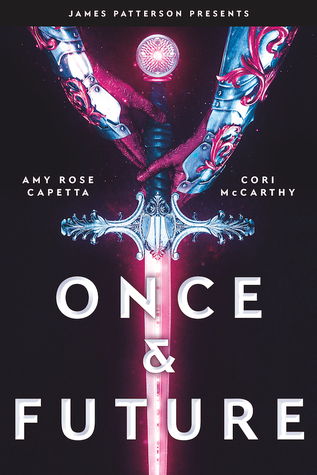 ONCE & FUTURE (ONCE & FUTURE #1)
March 5
If you know anything about me then you know that I love the show Merlin, and I live for anything related to Arthurian lore, I mean, I literally plan on someday getting a Camelot tattoo (you can read more about that HERE – it's fact 24). So, when I hear about this book a few months ago I immediately added it to my tbr, because are you kidding me??? A sci-fi Merlin & Arthur re-telling, that sounds amazing and completely what I need to read, which is saying something since I typically don't read much science fiction (though I do love sci-fi movies).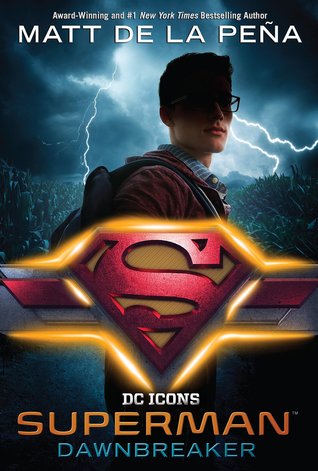 SUPERMAN: DAWNBREAKER (DC ICONS #4)
March 5
What??? A superhero book? On my blog? Yes, is anyone actually super surprised by this?
I kind of fell in love with the Clark Kent/Superman dynamic this year and have been really enjoying Man of Steel and Smallville this year (not to mention my small obsession with Lois & Clark: The New Adventures of Superman) and I really enjoyed Marie Lu's Batman story from earlier this year so I figured now that I've jumped on the Man of Steel train I should give this a go!
March 5
This year I somehow managed to read every Taylor Jenkins Reid book + her latest short story that she published on Amazon,  so it's safe to say that I like her ideas and her writing. I read The Seven Husbands of Evelyn Hugo and loved it, but when I read her other books I wasn't such a bg fan, so I'm thinking that Daisy Jones will be the make a break, also I have an e-arc of this one so hopefully I'll be able to get it read before the release date!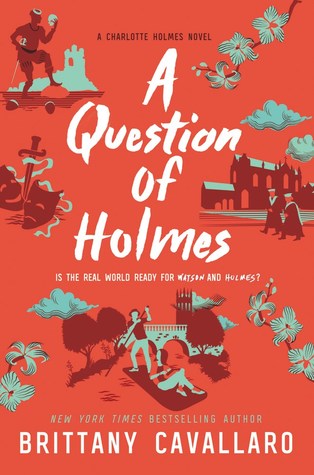 A QUESTION OF HOLMES (CHARLOTTE HOLMES #4)
March 5
As of my writing this blog post I have only read books 1 & 2 in this series as my library hasn't acquired the latest novel yet,  but I am still really excited to hopefully continue on (and maybe finish 🤞🤞) with the series. I really like the characters and how the author has gone about making them similar to the original characters from the Sherlock Holmes stories, I also really enjoy the mysteries so I'm excited to see how the author will tie up the story, especially because book 22 ended on somewhat of a cliffhanger-y note.
March 19
Okay, so I've never actually read a standalone Meagan Spooner novel before, I've only read the Starbound trilogy which I really enjoyed. I know she has another standalone which is a Beauty and The Beast retelling that's supposed to be really good. I also don't know much about the Robin Hood storyline other than that the latest film was terrible. But, I do know that I would love to learn more about this story and that the cover looks absolutely amazing, I mean, a female Robin Hood? Hell yes.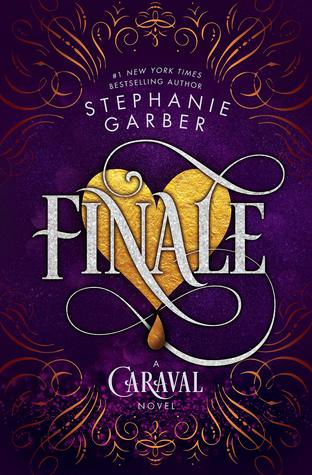 FINALE (CARAVAL #3)
May 7
Hi, welcome to my blog I love Caraval and along with Harry Potter, it is one of the top books to make me happy. I love this trilogy, I love the writing and the fun mysteries in each book. I have read the first book in this trilogy at least 3 times and I definitely plan on re-reading books one and two right before book three comes out next year. I'm honestly so so excited to see how this trilogy is going to be tied up and to see how the characters storylines are going to end up by the end of Finale!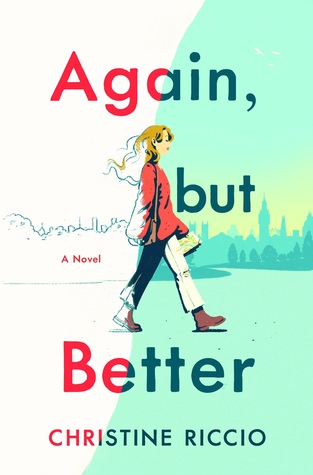 May 7
As you guys can see by the books on this list, I am not a massive contemporary reader, but I do occasionally read one or two. Again, But Better is not something I would ever ordinarily pick up, but watching Christine's journey writing this book has been really really cool! Honestly, if more people vlogged their writing process I bet my tbr would be a lot larger, which would be both a good thing and a bad thing. This book is about college and studying abroad which I think is really exciting and will hopefully low-key educate me as I really know nothing about travelling, in general.
May 7
I've already included a Senan McGuire on this list but she actually has more than one book coming out in 2019 because she's clearly a writing machine! This book, just based off the cover doesn't seem like it's up my alley but I thought a similar thing about Into The Drowning Deep and I loved it so I guess the life lesson here is don't judge a book by its cover.
This seems like a scary-fantasy adult book and honestly, that pretty much sums up everything in a book that I would never pick up if I knew about. But, I love Seanan McGuire's writing and her characters so I'm super excited to get to this one!
August 13
Hello, welcome to my blog, not only am I a big fan of so many of the authors above, but I am a total Christina Henry fangirl. Honestly, Lost Boy is one of my favourite books of all time and Alice is one of the single best interpretations of Wonderland that I have ever read and I absolutely cannot wait to read all of her other books like I did with Taylor Jenkins Reid.
The Girl In Red is a twist on the Red Riding story and it's about "a woman who isn't as defenceless as she seems" instead of a young girl who can't protect myself. The blurb is up on Goodreads and honestly, I love it to pieces, and I cannot wait to see what the cover looks like!
UNTITLED CONCLUSION (THREE DARK CROWNS #4)
September (unconfirmed)
So far we don't have a release date or book cover and I'm mildly stressed about it but mostly I think I'm just really excited to finish the series. Though, that's a bit of a laugh because I haven't actually read book 3 yet (though, I plan on reading it in the next week or so). This is a really fun but dark and interesting series and I really enjoy the characters and the complex plots
CAPTURING THE DEVIL (STALKING JACK THE RIPPER #4)
September 26
Oh my god you guys what a perfect title I love it so much this is perfect! You guys know that I love the Stalking Jack The Ripper Series (*coughs* even though I still haven't read book 3 I'm sorry) and I've really gone nuts for it this year, and I went a bit crazy after reading book two earlier this year because I loved it so much.
I really love the characters in this series, and also I'm a totally gullible person so of course, I never guess who the murderer is and I absolutely never solve the mystery, so in a way I kind of love that aspect, though I do feel a bit dumb at times because I'm so gullible!
WHAT ARE YOUR MOST ANTICIPATED READS FOR 2019?
ARE YOU EXCITED TO READ ANY OF THESE?
HAVE HAD