Hey guys! Today I'm coming at you with a fun new currently reading update, in the form of a new WWW Wednesday post! I want to be able to keep you guys on board with what I'm reading when I'm reading it and this is a great way to do that!
You can find my other WWW Wednesday posts and find my progress here.
*Remember to click on the covers to go to the Goodreads page!
*You can keep up with my reading and updates on Goodreads!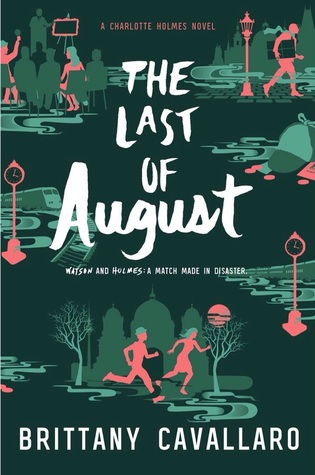 The Last of August – Brittany Cavallaro
I'm roughly halfway through this one and I seem to be having the same issue that I had with the first book – it's a really cool premise and I enjoy the characters a lot but the story seems to slump in the middle. The start and end are both great (or at least they were for book 1) but the middle of the story seems to get me into a reading rut. I probably would've finished it by now, except that I seem to be exhausted after UNi and always get it out of my bad without ever reading it. Also, I started a new book and sort of forgot about this one, whoops.
Maybe In Another Life – Taylor Jenkins Reid
As I'm writing this post, I am listening to the audiobook for this one and I'm almost finished it. I have read a whole bunch of Taylor Jenkins Reid books this year and I have only really loved two of them (Evelyn Hugo, One True Loves) but, I also love her writing so I don't see myself stopping reading her books for a while.
I like the idea for Maybe In Another Life, there are a lot parallels to the film Sliding Doors but so far I'm thinking that I probably enjoy the movie more. Basically, the premise is that the mc has to make a choice and then we see the two storylines that could have sprung from that choice – yes or no. And from that, we meet two men, Ethan and Henry. So far, I'm not liking Ethan at all, and all I know about Henry is that my mum likes him a lot.
So… I'm excited to continue but also super cautious because the last two books of the author's that I've read, I really have not enjoyed.
boo book books books books
books
The Rules of Magic – Alice Hoffman, A Boy Called Christmas – Matt Haig
The next books I have on my tbr are both pretty different to each other, one is adult and about magic, the other is a middle grade about Santa Clause. I am pretty excited to read The Rules of Magic purely because it sounds completely out of my comfort zone and I'm looking forward for A Boy Called Christmas because I'm planning on reading a bunch of Xmas books this month to try and subdue my natural Grinchy-ness and disdain for anything Christmassy that isn't the Michael Bublé Xmas album.
WHAT ARE YOU CURRENTLY READING?
ARE ANY OF THESE BOOKS ON YOUR TBR?
HAVE HAD