I was recently tagged by Destiny to do this new tag. Destiny is my absolute favourite, she's such a blogging inspiration and definitely pushes me to write better content (and especially improve my reviews because hers are so superior)!
*Click on the covers to go to the Goodreads pages!

You have to pick ONE GENRE that you frequently read about… and then, you can't use ANY books from that genre while answering the questions!
I honestly rarely think about the genres I'm reading but looking through my Goodreads challenge this year I've realised that I have read a lot of fantasy and contemporary books. So, I think because I've been reading it more often and for much longer in my life, I'll go with Fantasy to disqualify from my answers.
---

1. A book that is an exception when it comes to genres or elements you don't typically like
I have read very few books with magical realism before, and I think this was the first one I actually enjoyed. Wild Beauty is such a wonderful book that I really regret not picking it up the moment it hit shelves. The writing is lyrical and beautiful, the characters and relationships are wonderful and the story is honestly just so nice to read. I will definitely be picking this up again sometime soon.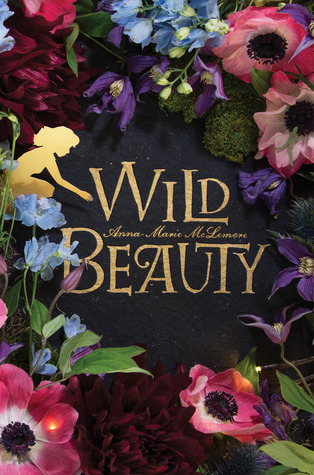 2. A book you enjoyed from a genre you previously held some stigma against:
I think in some point in our lives we've all had an issue with Shakespeare – whether it be because we heard the high-schoolers complaining about him or because classics are just damn hard to read. But, then I ended up picking up Macbeth of y own volition because surely if the guy practically invented the way we speak now, his works can't actually be that bad? ANd I loved it, so then I picked up a rom-com because I love that good shit, and holy crap I can't tell you how often I re-read this or re-watch the David Tennant/Catherine Tate version because I love this story and the characters and so so ridiculous and it just makes me so so happy??
3. A book you didn't know was out of your comfort zone until you started reading it:
Back in the day, when I was a young warthog, I used to buy a book without knowing much or anything about it and then I would read it, and then I would buy a new book rinse wash repeat etc. Charm and Strange is the perfect example of this, this is actually a really complex story about trauma and mental illness but 2015 me did not know that. I'd actually be really interested to see how I'd feel about this book now that I'm a bit older and actually know what the story is about. [please look up triggers before adding this to your tbr]
4. Pick a friend who motivates you to pick up books you might not normally be interested in—is there a book they convinced you to give a try?
Okay, so I actually have so many answers to this question because honestly, as long as you're convincing enough and you're not trying to get me to Sarah J Mass, you could definitely persuade me to put a book on hold at the library. In fact, I'd wager this happens far too often which is why I currently have a library book stack of 8 books on my shelves at the moment.
But, I'll narrow my list down to destiny and Emma.
Destiny writes phenomenal reviews and has definitely convinced me to try a few different books this year. For example, if it wasn't for her City of Ghosts review I probably would never have picked up the book.
Emma is actually a mixed case for me – she convinces me not to pick up a book as often as she convinces me to read a book. Emma is very sharp and witty and I am always won over by her funny blog posts, most notably I can pin her down for getting me to pick up Jane Eyre (a book I started in February and am still trudging through, sorry Emma).
5. A book that is out of your comfort zone, but you would like to read:
Until this year I was never really into contemporary books but this year I have really embraced them. That being said, I've yet to actually read anything involving travel, because, and this is going to sound bad, but because it just sounds too complicated.
Give me an 800 page high fantasy and I'll have it done within the week but give me a travel novel and I might have it finished in the next 3 months. I don't know what my problem is with this particular type of novel but I have been watching the author's journey in writing the novel and I'm excited for her, which is pretty much the only reason I will ever read this book.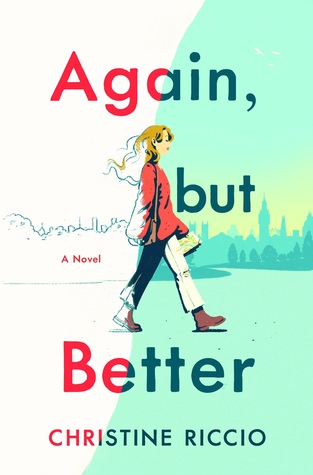 6. A book or genre so outside of your comfort zone that you'll probably never give it a chance:
A darkly hilarious contemporary realistic young adult novel about growing up and finding your place in the world, perfect for fans of Me and Earl and the Dying Girl and Running With Scissors.
Okay, two things just straight off the bat. Me and Earl and The Dying Girl was a terrible book with terrible humour and two, running with scissors is dangerous and therefore I will never read a book titled that way.
That being said, while I love film and pretty much anything to do with it – I just keep forgetting about this book and I've heard there's a lot of homophobia which I am never down for. There is a lot of the word "gay" being used as an insult and also jokes about sexual assault in 2018??? Excuse me??? Really I just don't think I'd be able to make it through the book despite the cool idea – also I'm just not in the mood for a mystery at the moment.
Rebecca @ BookishlyRebecca // Camillea @ CamilleaReads // Lily @ SprinklesofDreams // Fadwa @ WordWonders // Kelly @ JustAnotherBookintheWall // Emma @ EmmaReadsTooMuch // Michelle @ ChellesBookRamblings
WHAT GENRE DO YOU READ THE MOST?
WHAT'S YOUR FAVOURITE BOOK IN A GENRE YOU DON'T READ OFTEN?
HAVE HAD