Hey guys! I just finished writing my last assessment piece for the trimester so I figured what better way to celebrate than to do a book tag!
You can find the original tag here.
1. Find a book on your shelves or e-reader with a blue cover. What made you want to pick up this book?
Okay, so I know that not everyone loves this book but I absolutely do. I love the two main characters and they are definitely my favourites in the trilogy and I love the circumstances in which they meet. The writing and story are also super easy to read so this is a great book for me to pick up whenever I'm feeling gross or super exhausted.
2. Think of a book you didn't expect to enjoy, but did. Why did you read it in the first place?
I really really wasn't sure if I was going to like this book but I got it out from the library on a whim because it sounded different and I don't really read contemporaries all that often. Luckily I ended up loving this book – I found Sourdough really relaxing and inspiring so I definitely recommend it.
3. Stand in front of your bookshelf with your eyes closed and pick up a book at random. (As I'm lazy, I used the random option on Goodreads instead.) How did you discover this book?
For this question, I decided to switch it up and stand in front of my classics shelf and I landed on one of my favourite  Shakespeare plays. I really enjoy Macbeth and I think at this point I've read it 3 or 4 times which isn't totally crazy but oh well. I discovered this book at Dymocks – I was looking into getting onto Shakespeare and this was the first one I picked up.
4. Pick a book that someone personally recommended to you. What did you think of it?
I don't remember who it was ut at some point I was recommended Scott Pilgrim because I like graphic novels. I have since read the entire series and watch ed the god-awful movie. I can't say that I'll ever go back and read them but I enjoyed them at the time.
5. Pick a book that you discovered through YouTube/book blogs. Did it live up to the hype?
Hands down, as soon as I started watching Booktube I was bombarded by a bunch of people recommending/talking about Brandon Sanderson, so naturally, I put it on my Goodreads tbr and didn't touch it for another 3-5 years. But, eventually I did pick it up and I loved it. It's definitely a favourite and I can't wait to re-read it eventually!
6. Find a book on your shelves or e-reader with a one-word title. What drew you to this book?
I actually don't own many 1 wor titled books but I do really love Caraval so I'll go with this one. Carnaval is a go-to read for me whenever I'm sick or in a gross mood. I really love the writing and the world so it always makes me feel better. I originally picked this up because I'd heard great reviews and that's pretty much it.
7. What book did you discover through a film/TV adaptation?
I picked up A Discovery of Witches because I'd seen the trailer for the tv show and thought it looked great. You can read my review here but let's just say, it did not live up to the hype.
8. Think of your all-time favourite book/s. When did you read these and why did you pick them up in the first place?
book book book book books book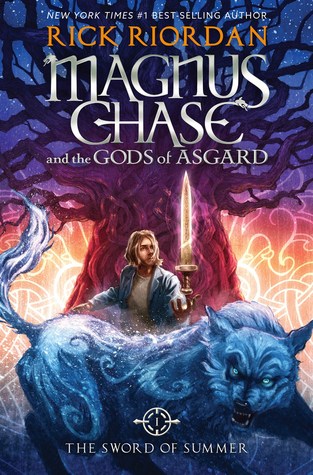 These aren't my all time faves but these are some of my recent favourites that I would definitely recommend it! I picked up The Sword of Summer because I love the cover art and I have enjoyed Rick Riordan's previous books & I picked up Lost Boy because I saw it in one of SuperSpaceChick's wrap ups last year and I loved the way she talked about it.
Rebecca @ BookishlyRebecca
Malanie @ Malanielovesfiction
Destiny @ HowlingLibraries
HOW DO YOU CHOOSE THE BOOKS YOU READ?
WHICH BOOKS HAVE YOU DISCOVERED THROUGH BLOGGING?
HAVE HAVE