Hey guys! Today I'm coming at you with a fun new book tag! This one was created by Liza @ DuskAngelReads because the Mate-A-Thon is coming! You can read more about the readathon here, but it starts at 12:01 AM on the 12th of October!
You can find the readathon's Twitter here!
1 SHRIMP ON THE BARBIE: A favourite book with food on the cover
I read Sourdough earlier this year in August and loved it! It's an amazing and brilliantly relaxing book! It's all about Lois Clary (the mc) trying to come into herself and also trying to learn how to bake Sourdough. This is such a fantastic book all about learning about yourself and nothing will give you more motivation to ake bread!
2 G'DAY MATE: A favourite book by an Aussie Author
I will never not recommend this book. Emily Rodda has a fantastic mind and knows how to write the best middle-grade fantasies! I love this trilogy and I really wish more people would read the books because they're so underrated!
3 IT'S ALWAYS HOT EVERYWHERE: A hot new release you are anticipating?
Most of my most anticipated releases have already come out this month so I think I'll just go with Brandon Sanderson's new release. I love his writing and his world building so of course, I'm excited to read this one!
4 ALL THE WILDLIFE WANT TO KILL US: What is your favourite bookish animal?
My favourite fictional animal would probably have to be the Thestrals from Harry Potter! I think they're really interesting and very underappreciated! They're such fantastic and complex creatures and I really think they're brilliant!
5 EVERYONE EATS VEGEMITE: A food mentioned in a book you would love to try?
All of it. Anything and Everything that is mentioned in a kitchen I will automatically feel the need to cook.
To be honest, I only got into cooking and especially baking this year. But, when I read Heartless by Marissa Meyer I thought Cath's lemon tarts sounded fantastic! I would really love to make them someday!
6 RIDING KANGAROOS TO SCHOOL? NAH, THE COOL KIDS RIDE EMUS!: What fictional school would you like to attend?
I would love to go to Hogwarts as long as Harry Potter wasn't there! I don't fancy having to miss my exams or almost get killed every year just because of some twit I don't even know. Besides, I would kill to be able to take Care of Magical Creatures and to be able to sneak into the kitchens and cook all the time with the house elves (who would hopefully be getting paid!)
7 SPIDERS THE SIZE OF A DINNER PLATE: A favourite scary/thriller book?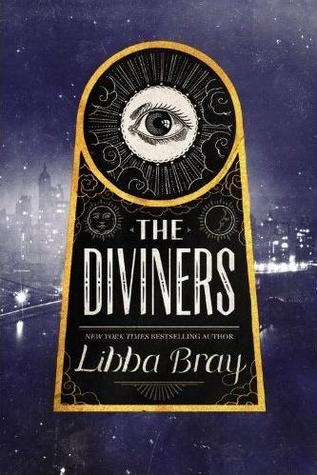 Originally I was going to answer with Gone Girl because duh. But I decided to go with The Diviners for this one because I don't talk about it enough and it's a fantastic book with a wonderful cast of characters and some really good bad guys.
8 WE ALL TALK IN SLANG THAT NO ONE BUT AN AUSSIE CAN UNDERSTAND: What translated book is on your TBR that you really want to get to?
I don't really read translated works often just because they're more uncommon in the bookstores near me, but I did hear about A Winter's Promise recently and I'm excited to get to it. It's translated from French and it's supposed to be quite popular over there so I'm interested to see what it's like in English.
9 EVERYTHING THAT ISN'T THE COAST, IS A DESERT: A very baron read? (dull/boring)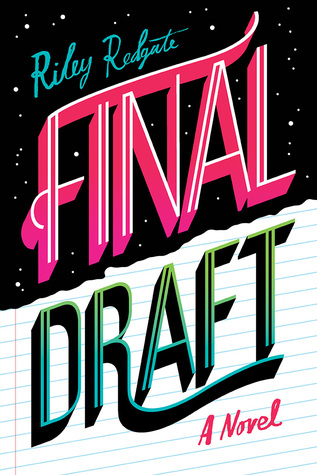 Unfortunately, I'll have to go with Final Draft by Riley Redgate for this one! I got just over 30% of the way through this one before giving up. I found it incredibly boring and hard to relate to so I decided it just wasn't for me!
10 WE DRINK… A LOT: What fictional character would you like to sit down and have a drink with?
Honestly, none of them because I just want to chill. Sooo I feel like the perfect character for this would be Noah Czerny from The Raven Cycle series! Whenever I come across a question like this or where they ask who you would like to be friends with I always say Noah Czerny. He's just a calm (most of the time) and quiet guy and I feel like I could have a nice and short conversation with.
11 AUSSIES ONLY HAVE 4 FOOD GROUPS – STEAK, MEAT PIES, TIM TAMS & SAUSAGES ON BREAD: What are 4 books you think everyone should read?
This is hilarious to me because I'm a vegetarian but okay…
I tried to find something for everyone but I love all of these so you should definitely give them each a read!
12 NO MATTER WHAT TIME OF THE YEAR AN AUSSIE WILL ALWAYS BE WEARING THONGS: What is a book related essential you always use? e.g. a pen & ruler for annotating your books
This is completely true and I feel no shame, we are always wearing thongs (translation: flip flops)
I always carry post-it notes with me! I usually have at least a sheet of post it's tucked into the back of my books for annotating crises and for if I decide I want to review!
Don't forget that the Mate-A-Thon starts at 12:01 AM on the 12th!
ARE YOU PARTICIPATING IN THE MATE-A-THON?
WHAT ARE YOUR BOOKISH ESSENTIALS?
HAVE HAVE