Hey Guys! Today I'm coming at you with a new How To post. I meant to post another one of these talking about something completely different. But, instead, I decided to take a tiny break and have a nap instead #priorities.
Okay, so I don't think I've ever actually been on an official Book buying ban but I also do have a book buying problem so today I wanted to talk about how I've been trying to curb that so far this year.
I will have a massive all of 2018 book haul going up late in December and making that post has been an ongoing journey as I add books throughout the year as I get them. Because of this, I've been able to see how often I actually buy/obtain books. Basically, I will go on a binge and then I won't buy anything for a few months. It's a bit strange tbh.
So, do I recommend a book buying ban? Yes and no, it's complicated.
BBBs are hard – you will either buy nothing and have little to no urges/problems OR you will be stressed and sad and will feel bad for buying a book OR you will be stressed abut still buy nothing and then as soon as your ban is over you will buy all the books you wanted to buy during your ban!
WHAT COUNTS AS A BOOK BUYING BAN?
So, what counts? Can I receive gifts? Review copies? Library books? What if I preorder a book?
To me, a bbb means you don't get to buy any books. I can get out a library book and I can receive gifts or review copies, though I must be a lot more restrictive about books I request or receive from publishers. But, I can't physically pay for a book myself. A book buying ban should be about restrictive buying/spending and about reading what you already have available to you. After all, you bought the books on your shelves for a reason!
HOW TO TOLERATE A BOOK BUYING BAN (BBB)
I don't think a book buying ban should ever be a stressful process so here are 3 quick ways to try and make it easier on your soul (and your wallet).
1
DISTRACTION
The main element to the art of distraction is well, distraction… (wow I'm so eloquent). You need to focus on all the physical books you already own and can see on your shelves or the ridiculous amount of ebooks you bought in all the Kindle sales!
If it helps you distract yourself and get excited about your books it might help to go through your shelves and find what you have and haven't read. I usually try and write a list or have a small stack of 3-5 books that I'm really excited about and then I try and read those next. Sometimes to help with the pressure, it helps to get the audiobook for one of your tbr books out from the library and just listen to it. It's not cheating, you're still absorbing all of the story!
2
LIBRARIES!
Don't stress! Libraries are free!
I know these aren't available to everyone but if you have access to them they're a great way to get your tbr down if taking your books outside of your house makes you nauseous! You also might be able to access ebook copies of you only have a small amount of space in your bag.
3
TRY IT A DIFFERENT WAY!
I've always been of the opinion that tradition is overrated and causes roadblocks in life. So, if doing something the traditional or usual way isn't working for you, why not change it up?
Try one of these:
Read 3 books, buy 1
Read 1, buy 1
HOW TO SURVIVE A BOOK BUYING BAN (BBB)
It's not enough to just make it through, you need to actually survive it! You've decided to go on a bbb, now you need to feel good about that decision!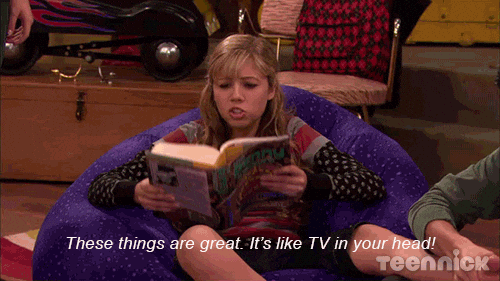 1
DON'T STRESS?
This is kind of ridiculous but I'll say it anyway – try not to stress. You can't help it if you do, but you can do things to try and avoid becoming stressed. Hence, my above tips.
2
BE REASONABLE
Don't go crazy with the amount of time your bbb will last for. Start off easy, maybe a month? If you've never been on a ban before and you're stress, you're just going to give up after a week or two so definitely don't go nuts with a goal of 6 months or anything like that. To me, that just seems terribly unrealistic.
3
RULES
Set up rules for yourself and try not to make it hard. You should generally try to have borders – you can't do *x, x, x or x. but you can do x. X is also not allowed but if you're stressed or have a highly anticipated release come out you can do x. But, you only have x amount of strikes.
*x = you insert here
4
DON'T TEMPT YOURSELF, DUH!
Straight up avoid book sites and stores. Don't tempt yourself like that, it's mean. If you need a new book on your shelf borrow one from a friend or the library. It's almost the same thing.
5
PURGE YOUR SHELVES!
This is of course, not advice I would give to everyone. I know that not everyone likes to get rid of their books so this is just advice for a few of you guys. Purge your shelves, donate a book and/or start a Depop and get that sweet sweet gratification!
This is a great way to lessen your tbr stress and a great way to see all the books you haven't read laid out in front of you. As well as to rediscover the love you have for some of the authors on your shelves!
DO YOU GO ON BOOK BUYING BANS?
DO YOU HAVE ANY BBB TIPS?