Hey Guys! Today I'm coming at you with the most over-done bookish topic of all time! Ebooks vs Physical books! Wait… no, I just solved it! You guys! Debate over! The answer is audiobooks! Blog post over!
I'm kidding, I'm kidding (but, also I'm not)…
I figured since I've been blogging for just over 2 years,  I should finally be a real™ blogger and write this post!
EBOOKS PROS
You can take them anywhere and use your Kindle to defend yourself against evil people who try to steal your stuff!
In the same vein as my last point, you can totally fight crime if you've got a Kindle with you! What are you going to do with a floppy little paperback? Throw it at the criminal???
Ebooks straight up make travel so much easier! You can't take a full physical book with you when you're going on a stealth mission to another country so you can save the world (can you tell I've been watching spy movies??)
EBOOKS CONS
What am I supposed to do if my Kindle breaks while I'm slamming it down on someone's head???
This new-fangled technology thing IS HARD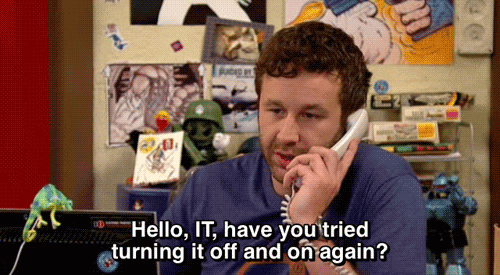 If you don't have WiFi you can't buy a new book on your Kindle, but hey, you can't buy physical books without WiFi anyway!
PHYSICAL BOOKS PROS
They're everywhere! You can't go anywhere without finding a place to buy a book!
Physical books can be pocket size or the size of a Woolly Mammoth so that's A+ if you wanna build a tiny fire.
Physical books are always amazing for when you want to fit them into your already full backpack. (Pros, if you break your back trying to haul them around!)
PHYSICAL BOOKS CONS
They're flammable! I guess, maybe if you lose your torch they might come in handy?
What are you going to if someone throws a lit match at you??? Probably the same as you would do if you had your Kindle, I guess. Stand there and let the flames engulf you. Duh.
My favourite thing about physical books is that they're harder to get in different languages. You either have to wait years for a translated version or you will just have to sit crying in a corner because no one will translate it.
DO YOU PREFER EBOOKS OR PHYSICAL BOOKS?
DOES IT EVEN MATTER?