So, recently I re-read Divergent, a very hated book in our community, and I LOVED IT! I really wasn't sure how I would feel about it since I read this back in the start of my High School career and never continued the trilogy (mainly because of the hate the book got). And, because of how much I loved re-reading Divergent (seriously, why do so many people hate this book???) it really got me thinking about some of the other books I read a few years ago, and even a few months ago, that I don't think I would enjoy as much if I re-read them!
Remember to click on the covers to go to the Goodreads pages!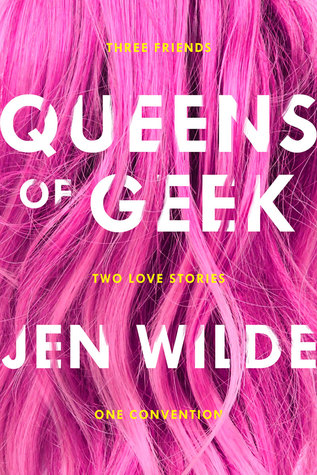 Queens of Geek is a really fun and cute book about a trio of teenagers who love fandom, YouTube and cosplay! This book is top level cheese and I really loved it when I read it. I will definitely continue to recommend it to you guys and irl readers but, it's just not something I think I will ever read again. There's some really great fat & anxiety rep in this book and I loved it for that, but for me, cheesy contemporaries are more of a read it once, love it, and never pick it up again.
I definitely loved this book but, I doubt I'll ever feel the need to pick it up again when I could just pick up another cheesy YA and get the same feeling from it.
I loved this back when I read it in 2015 and I read I read the whole thing in a couple of days. I hadn't seen much of the show (and I haven't continued lol) and my friends were both reading the books so I thought I would jump on that bandwagon too. I really loved the book at the time and thought the characters were really cool. But, if I'm honest with you guys and myself, I don't think I will ever go back and read any of the books in this series. I am currently up to book 4, but I know it's going to take the author a million years to finish out the series, and honestly he'll probably die before it's finished. I think the books are good and the world is really interesting but, I don't love it and I really don't think I'll ever have the urge to re-read any of the books. I will definitely finish the series, but I basically like none of the characters and it annoys me how long it takes me to get through the books so this is a no-go for me, unfortunately.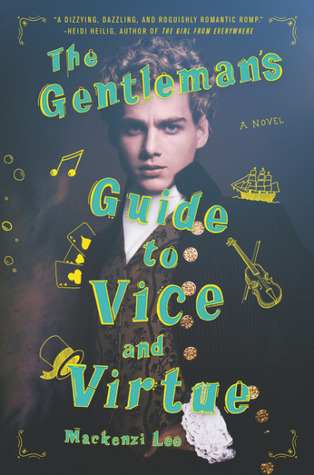 Okay, so technically this is a cheat since I've read this twice, so technically I've re-read this already. But, if I'm totally honest I don't think I will ever re-read the book again. I enjoy the book but, the author is really problematic on Twitter and there are a few issues with the book itself. I am really excited about the second book because, HELLO ASEXUAL MC but, as much as I love the relatable deaf rep I just don't see myself leaning towards this book on my shelves any time in the future. I think Monty can be quite funny bit honestly he's also really egotistical and obsessed with himself whereas, Felicity and Percy are actual nice human beings.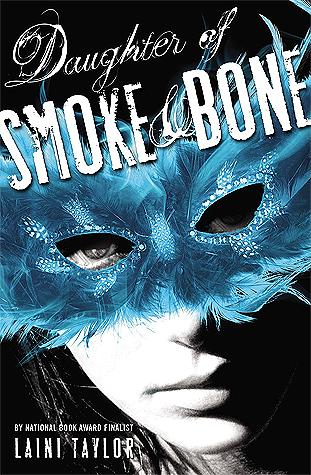 I honestly just don't know what to say about these books anymore. I used to love this book and I even got to meet the author at one point and get my copy signed but, I think after even reading book 1 my love for the trilogy started to dwindle. I was never a "big" fan of books 2 or 3 and I thought the finale was a bit weak tbh. I do think Laini Taylor's writing is amazing and that her plots and ideas are equally as brilliant. But, I think, at least for me, her books always fall flat for me. Laini Taylor's books always start off fantastically and I think this is shown best in Strange The Dreamer. Her books start off with really interesting main characters and with a really cool plot line and then as soon as the inevitable love interest is introduced, everything just goes out the window! The will be so many other people who love this trilogy, but as for me, I have just grown out of the whole insta-love-takes-over-the-plot trope.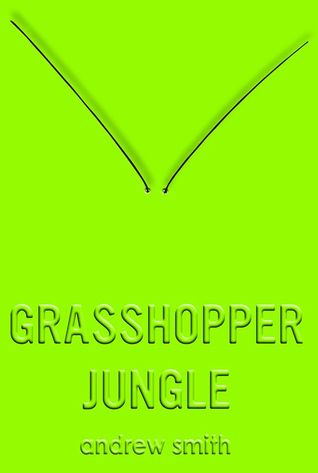 I loved this book when I first read it. I read it a while ago, so don't quote me, but I'm pretty sure I read this in one sitting. I think you only need to read the first few sentences from the blurb to get a vibe of what this book is like:
Sixteen-year-old Austin Szerba interweaves the story of his Polish legacy with the story of how he and his best friend, Robby, brought about the end of humanity and the rise of an army of unstoppable, six-foot tall praying mantises in small-town Iowa.
Weird right? Yes, exactly! It's a crazy book about puberty, giant praying mantises, teens questioning their sexuality and a whole bunch of other things! It's a really fun book and it's a pretty crazy idea, but I think that's exactly why I would probably not enjoy re-reading it. I have changed so much as a reader and as a person over the last couple of years so I really just don't think I would enjoy it anymore. I think I would probably find it just too strange and so I would end up thinking of it differently or just DNFing it.
WHICH OF YOUR OLD FAVOURITES WILL YOU PROBABLY NEVER RE-READ?
WERE ANY OF YOUR FAVOURITES ON MY LIST?