Hey guys! Today I'm coming at you with a tbr, but because I never do these (and I'm hella lazy), I enlisted my youngest brother to pick out my tbr for me!
I did pick out books that I am excited about, just because I don't want to stress myself out the month I start at Uni. I don't think I will finish all of these books this month, but at the same time, I'm going to have a massively long commute to and from school every day so no pressure but kind of pressure???
I gave him a list of 3 or 4 books for each category (except for Extra) and asked him to choose, which he did. And then, I told him that for the last category (Extra), he could go up to my shelves and pick any book he wanted to read.
For this category, Alex chose from The Rook, The Final Empire, Scythe and Ark Angel (Alex Rider).
Reasoning: The Final Empire because it's the longest
I'm actually not horrified by this. Yeah, his reason sucks but, I've been meaning to pick this up for a re-read for ages so I actually can't wait to pick this up! I love this book and I love Brandon Sanderson's writing and his word-building so I am really excited about this.
book book book book book book book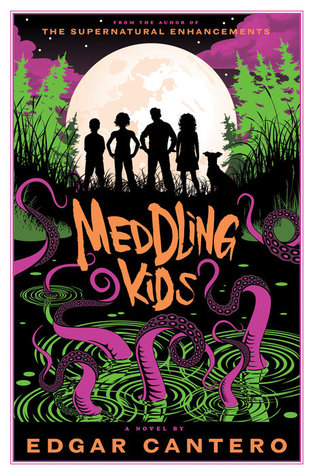 Alex chose from You, We Are The Ants, Meddling Kids & Nevermoor
Reasoning: You (serial killer, bc i can) & Meddling Kids (bc Scooby Doo)
I'm pretty okay with these choices though I don't know how much of them I'll get read since I will be reading them both physically and the bag I have for school isn't overly large and I don't know if it's going to fit anything that isn't a laptop or a notebook. I have been meaning to pick both of these up for ages though so I really hope I can pick these up. I am going on holiday for a few days later this week though, so maybe I'll take these with me and save my audiobooks for the bus rides to and from Uni.
Alex chose from Giant Days, Annie On My Mind & Lost Boy, Found Boy
Reasoning: Lost Boy, Found Boy because he picked it with his toe.
For this prompt Alex chose Lost Boy, Found Boy which if you guys know me, you know I love Peter Pan, so obviously I'm excited about this one! The only thing I'm worried about is because it's an e-arc I have to take my kindle and I know that I get really distracted when I read form my Kindle. But, on the plus side, it will fit in my bag, and it's wayyy lighter than a physical book.
[EXTRA]
For this prompt I let him go a little nuts, he was allowed to walk into my room and come ut with any book he liked.
Alex was going to go for The Cursed Child but he went for a different kind of mean and tried to find the biggest book I own. and so he ended up grabbing A Feast For Crows.
Alex has said that I should only read this if I have the time but that I should try to get to it. I think the power has gone to his head though, because now he's trying to dictate which posts I should write throughout the month too, haha! I tried to read this earlier this year but never got past page 62, so why not start it now!
WOULD YOU EVER LET SOMEONE ELSE CHOOSE YOUR TBR?
HAVE YOU READ ANY OF THESE BOOKS?