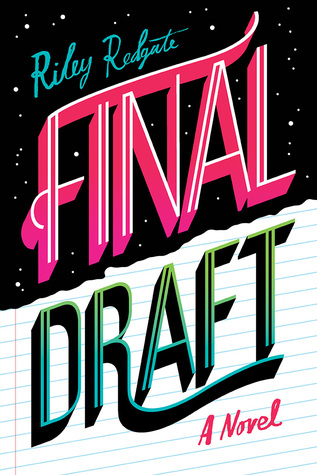 no rating
tags: YA, LGBTQ+, F/F ROMANCE, CONTEMPORARY, HIGH SCHOOL
So, the joke's on me for thinking I would enjoy a happy contemporary book. This is a dnf review, so if you are looking for a full review you might consider looking here or here.
This book has gotten so much love and so many glowing reviews so I hate to burst this bubble but I got an arc and now I feel obligated to write a review, dnf or not. I only got 32% of the way in, but from page 1 I knew this wouldn't be the book for me.
This book just didn't work for me.
it's a happy contemporary so really I should've known better. I prefer books like The Female of The Species or The Nowhere Girls, where the vibe is generally negative and the themes are heavier. Which is not to say, that there aren't a few heavy plot points in this book (from what I read), because there are. This just isn't my style. I've read a few that I've enjoyed, like Simon Vs The Homo Sapien's Agenda & Queens of Geek, but I also don't reach for them all that often on my shelves.
I found this book to be unrealistic to my experiences in high school. Now, take my opinions with a grain of salt, because everyone had a different experience in HS and also consider that I go to school in Australia and am also straight.
I don't know about you and your experiences, but I spent pretty much every night in high school doing homework, reading or sleeping. There wasn't much time for me to hang out at my friends' houses and watch tv, then go home before 10/11ish, do homework and then get to school on time the next day and somehow still remain sane. It just wouldn't have worked for me. So, will someone please explain how the friend group in this book manages to do it???
This is not a spoiler, but the mc is a writer and so, much like in Fangirl by Rainbow Rowell, there are a lot of excerpts from the mc's wip (work in progress).
This was a bit weird for me, I'll be honest. I wasn't a fan of it in Fangirl (haha, get it?) and I wasn't big on it here. It mostly served to take me out of the story as I was trying to get my head around what the hell is happening and why the heck we were in a spaceship. There were a whole bunch of these sprinkled throughout, as well as a lot of overly long explanations about tv shows, other books and games (I think), so I think this book felt more like a tv guide or a YA for Dummies instead of an actual ya novel tbh.
Also, and this isn't too big a deal. But, I made it 32% of the way through this book had happened. Everyone was raving about the romance and to that I respond, WHERE???
I know, that I DNF'd this but the book is only 272 pages long. According to my math, I made it roughly 80ish pages through the book and all that happened was a few tv show explanations, some drama about an assignment, a spoiler thing and some teen angst. There are only 190 pages left, how are you going to a fit in a beautiful romance + the assignment drama + probably friendship drama + probably some teen angst, let's be real + probably some family drama ???
I'm sorry, this book wasn't for me. I wanted to love it which is why I requested it, but unfortunately, I was just not the right reader. I hope that you pick it up and love it more than I did!
HAVE YOU READ FINAL DRAFT?
SHOULD I HAVE SUCKED IT UP AND CONTINUED? DID I MAKE A BIG MISTAKE?