Hey guys! So, as you might know, Jamieson over at Jamishelves has been hosting the Marvel-A-Thon and as you might also know, I am participating. I have been "live" blogging my experience so far, so hopefully, you'll enjoy this new update!
Are you participating? Let me know in the comments!
You can click here to see what I read in week one
PHASE 2
IRON MAN 3 • Bad Romance
THOR 2 • Ice Wolves
CAP 2 • DP/Spidey Vol 0
✖GOTG • #skip 2
AVENGERS 2 • Wires & Nerve Vol 1
ANTMAN • The Bourne Identity
PHASE 3
CIVIL WAR • [rivalry or enemies]
✖DR STRANGE • #skip 3
GOTG 2 • The Loneliest Girl in the Universe
SPIDERMAN • Spider-Gwen Vol 0
THOR 3 • Jane Eyre
INFINITY WAR • The Final Empire
BLACK PANTHER • The Hate U Give
CAPTAIN MARVEL • Spider-Gwen Vol 1
AVENGERS 4 • [know nothing abt]
MONDAY 11
8:05 AM
It's a new day and it's a new week of the Marvel-A-Thon! Last night I ended up only getting to page 30 of Bad Romance but so far I am loving it. I then decided to do something completely out of my norm, and watched The Bourne Identity, which as it turns out, I really enjoyed. So, last night I also picked up the book to see if I could keep that good luck going, and so far I'm roughly 5 chapters in (I'm listening on audio) and I'm really liking it.
4:53 PM
I have had a pretty meh day so far, mostly I've just been really deflated and low on energy so I haven't really done anything of substance. The only good thing I can say that I've done is that I'm pretty much halfway through The Bourne Identity, though I am really questioning why I thought it would be a good idea to read an almost 600-page book in a readathon???
TUESDAY 12
9:07 AM
I haven't read anything so far today and I'm only roughly 9/22 hours into Bourne. But, I think I'm just going to spend my day trying to control my anxiety and blogging since I've missed so much time due to wifi-deprivation (it's a thing, right?)
WEDNESDAY 13
11:58 AM
So far today I've been decently productive. I've baked some cookies, listened to some more of Bourne, made tonight's dinner and outlined a blog post or two.
I am hoping to finish Bourne tonight, or at least get really close to the end. I didn't get much of anything done yesterday, but I did plan my uni classes which was pretty intense for me. I will be starting Uni in July so no pressure but I am feeling pretty pressured. Yesterday I was pretty anxious so all I really did was sort out some Uni stuff and watch Tangled (because I'm an adult and an amateur Disney fan).
10:32 PM
I finally finished The Bourne Identity! Maybe now I can finally pick up a new book!
THURSDAY 14
What even is reading. Ugh, I did everything except pick up a book today. Baking? Check. Pasta? Check. All the cooking? Check. Wash dog? Check.
FRIDAY 15
I am a terrible blogger it's official. I have no blogging mojo and no will to read. Although, I do have a review scheduled for Final Draft in a couple of days so I think I'll try to chill and start reading the book. Wish me luck (send help).
SATURDAY 16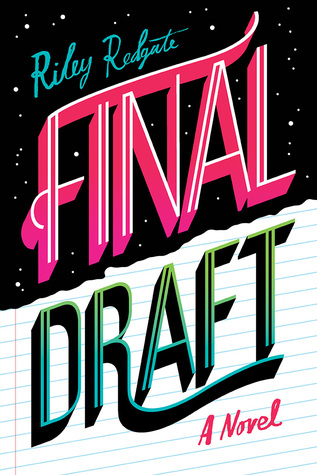 So, Final Draft was a bust. I got roughly 32% of the way in before putting it down and just never picking it back up. Im 99.6% sure I'm in a reading slump but I'm trying to push through it.
I ended up seeing The Guernsey Literary and Potato Peel Pie Society at the cinemas with my mum and LOVING IT so I picked the book up at the shop while I was there and I'm really hoping to love it just as much as every else. *fingers and toes crossed*
SUNDAY 17
11:31 AM
I am feeling thoroughly underwhelmed by this week. I loved week one but so far I have only managed to read one more book and to then get myself into a reading slump. I am really loving Guernsey though, so I'm hoping to finish it today and then to hopefully keep my momentum going with a comic later tonight. Either way, a slump is a slump and hopefully, next week will be more successful.
8:44 PM
I just finished Guernsey and I loved it! I will say that I loved the movie just a little bit more, but it was a wonderful book either way! I don't think this fits any challenges, but I'm glad I read it nonetheless. I'm going to bed now because Winter exhausts me but, I am hoping to pick up a comic or two tomorrow to hopefully kick my *ss into gear with phase 2!
MY WEEK TWO WRAP UP
GUARDIANS OTG Skip #2
ANT-MAN The Bourne Identity (566 pages)
OTHER: The Guernsey Literary and Potato Peel Pie Society (275 pages)
HAVE YOU BEEN PARTICIPATING IN JAMIESON'S MARVEL-A-THON?
WHAT HAVE YOU BEEN READING LATELY?