Hey guys, today I'm coming at you with an award tag! I was tagged by the lovely Erin @ Aredheadsrambling to do the Unique Blogger Award. This was such an honour so thank you so much Erin, it means a lot to me to have been nominated!
THE RULES
Share the link/s of the blogger/s who has/have shown love to you by nominating you.
Answer their questions.
In the spirit of spreading the love nominate 8-13 people for the same award.
Ask them 3 questions.
ERIN'S QUESTION
1 IF YOU COULD BE BEST FRIENDS WITH ONE BOOKISH CHARACTER WHO WOULD YOU CHOOSE AND WHY?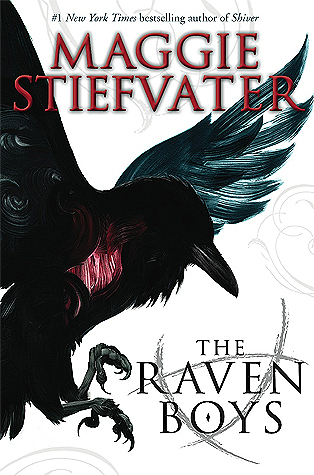 Noah Czerny is the ultimate best friend and I love him. He is my ultimate Hufflepuff friend and I totally want to hang out with him.
He is my favourite (but not most relatable) character. I totally think he's a Hufflepuff – he is loyal and always thinks about his friends, which to me encompasses a Hufflepuff. I know that he also does some stupid (but fun) stuff with Ronan but you know what, who ever said Hufflepuff's had to just be nice and follow the rules? Let them live and actually have personalities, please.
2  WHAT THREE SONGS WOULD YOU PICK AS THE PLAYLIST TO YOUR LIFE?
1 She Used To Be Mine – Waitress Musical
2 Pray – Sam Smith
The Marvel theme. No, I'm kidding, though it would totally explain my obsession with superheroes. 
3 On my Way – Brother Bear soundtrack
3 IF YOU COULD ONLY WATCH ONE FILM FOR THE REST OF YOUR LIFE WHAT WOULD YOU PICK AND WHY?
Honestly, I think I'm going to have to go with Brother Bear. I recently did a post about my favourite movies and when I first saw this question I did immediately think of The Age of Adeline but the more I think about it now, I don't think it properly has enough in it for me to watch it for the rest of my life.
So… *drum roll even though you've already seen the poster lol*… Brother Bear is going to be my answer for this one. It ticks all my boxes and I've pretty much been watching it for my whole life so far anyway.
✓ Brilliant & bingable soundtrack
✓ Humour
✓ Bears
✓ Family movie
✓ Fantastic animation
✓ Warm colouring
✓ Life lessons galore
✓ Animals (those moose istg)
✓ THAT SOUNDTRACK
✓ A movie that adults and kids will both enjoy and get something out of
YOU'VE BEEN NOMINATED
WHAT FILM WOULD YOU WATCH FOR THE REST OF YOUR LIFE?
WHO WOULD BE YOUR BEST BOOKISH FRIEND?