Hey guys, today I'm coming at you with all the book I want to read this Autumn (March-May). I am not a seasonal reader though, so don't expect Autumnal reads in this post!
I am not currently in school at the moment so I think I might try adding some longer books to this list, we'll see how we go!
Remember: The book covers will take you to the Goodreads pages & red writing is all links!
1. Misery –  Stephen King

This will be the year I finally read King I refuse to fail in this. I have considered taking part in Aprilius Maximus' Stephen King project and while I don't think I will completely start from the beginning with his books I do think I might try to start from the beginning after I read a few of his suspense novels. I know basically nothing about this book other than that my mum said I would like it, especially if I want to get into King and what mum says goes and I'm hoping to get to it soon!
You can find the Goodreads page for the Stephen King Project here.
2. Jane Eyre – Charlotte Brontë
Okay so I am currently reading this but I wanted to add Jane Eyre to the list anyway just to keep myself accountable! Emma @ Emmareadstoomuch was talking about how much she loves Jane Eyre last month and she really inspired me to pick it up!
So far I'm really loving it and think this is definitely my favourite cover that I've found so far! I am also really hoping to get this read before My Plain Jane (My Lady Jane #2) comes out in June, I think, because it will be based around Jane Eyre and we all know how the Lady Janies twist stories and make us laugh. I can't wait.
3. Children of the Knight – Michael J. Bowler
I started this a few months ago and was really loving it but as per usual I ended up putting it down and getting really distracted, but I have been really feeling watching Merlin, so I feel like this might be a good way to still hang out with the characters without having to watch any tv because ya girl's got a bad track record.
This book seems 100% up my alley being really well-received on Goodreads and an LGBT King Arthur retelling. Hopefully, I'll be able to smash this one out in a day or two and just completely fall in love with this one! If all goes to plan I should have a review of this one up for you guys in a few days! 🤞🤞🤞
4. The Wicked Cometh – Laura Carlin
Okay so I have only known about this book for a week and I am already so prepared to love this book. A few days ago I wrote a post called Am I Sick of YA? where Avery @ Redrocketpanda recommended this to me after I complained that I didn't have any good mysteries to read.
The Wicked Cometh sounds fantastic, Avery described it as a f/f historical fiction murder mystery and from that description I was hooked. I pretty much immediately put this is on hold at the library and hope it will end up being the 2018 release I read in March!
5. The Princess Saves Herself in this One – Amanda Lovelace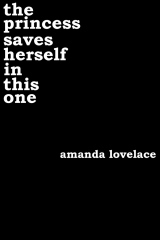 Yep, you're really seeing this. Poetry.
Who am I? Who have I become? Is this the real life or okay, I'll stop now…
So, I've decided this year that I really want to make an effort to try and branch out with my reading, hence the title. I've never really been one for poetry and I've pretty much just been that person who heard one person say it was dumb and so I stayed away from the genre from day dot.
I've heard some stuff about the second book of poetry in this series and so, me being me I bought the first one because I MUST READ EVERYTHING IN CHRONOLOGICAL ORDER!
WHAT WILL YOU BE READING THIS AUTUMN? DO YOU READ SEASONALLY?