Hi Guys, I'm a nerd and I obsess over things. But what's new?
So, I've noticed this year that I tend to talk about some of the same books quite frequently, so today I'm talking about those books in the hopes that you guys will get the hint that I want you guys to read them and that I might finally start talking about some different books (take your bets on how long that will last).
Remember, if it's in red, it's a link!
😮 😮 😮 What?? But, Ellyn you never talk about this series. Yeah, no.  IS ANYONE EVEN SURPRISED AT THIS POINT??????
Have I actually written a blog post this year where I didn't mention this series in some capacity?
I read book 1 of this series last year and really enjoyed it but never got around to continuing the series. And then I was on vacation and I randomly decided to put the audiobook for book 2 on while I was obsessively doing word searches AND YOU GUYS THIS BOOK SERIES HAS DONE SOMETHING TO ME. I ended up finishing the audiobook in 2 days (it wasn't even on double speed what) and then re-listening to the first book and then immediately re-listening to book 2. I don't think I've ever done that in my life.
I am now obsessed with Jack The Ripper, murder mysteries and I'm pretty sure I think about this series every day. This is a fantastically gruesome series full of complex murder mysteries and one of my favourite MCs I've ever read from.
EVERY HEART A DOORWAY – SEANAN MCGUIRE
Okay, so recently I've been noticing that I've been talking about this series a lot lately since book 3 came out last month. But, since then I have also noticed that there is a substantial amount of people that don't really dig the series.
What I would recommend with this series is for you guys to learn about the series. All the books are diverse and all dramatically different to each other.
Book 1: Every Heart A Doorway – A murder mystery
Book 2: Down Among The Sticks and Bones – Gothic, Dracula meets Frankenstein; character based
Book 3: Beneath The Sugar Sky – The action-adventure everyone seems to be expecting from book 1; a fun and colourful adventure
SIMON VS. THE HOMOSAPIEN'S AGENDA – BECKY ALBERTALLI
Finally a fun contemporary with no murder or gore!
Simon is such a fun book, really easy to read in a couple of hours. There will also be a movie (Love, Simon) coming out around March, though for some countries it might come out months later, unfortunately.
Personally, I much prefer a murder mystery over a contemporary but Simon Vs really defies my expectations. It is a bunch of fun and I find that it really goes into questions like why don't straight people have to come out which I really enjoy. Also, Simon and Bue are really forking adorable.
YES, LOST BOY IS BACK AND I REGRET NOTHING. It's been about a month since I talked about this and I figured it was about time I gushed about it again.
I never cared about Peter Pan and never thought I would and then this book, this bloody book. Lost Boy got to me, you guys. Like, I said, I've never cared about Pan but then I read this book and suddenly all I think about is how Pan got to Neverland, and why cant Hook leave and how the hell was Neverland even created. Honestly, I'm seriously debating just studying the hell out of this world and just going full out lit major on the original classic.
Also, we all know this by now, but dark books are my jam.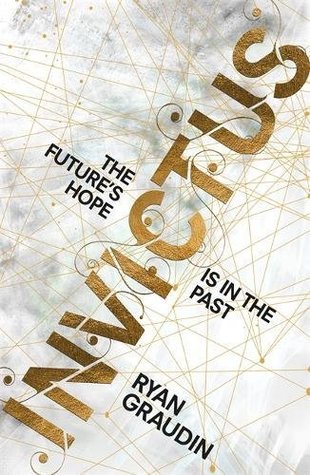 I don't often read books about time travel because for my past experience with these types of books, there's usually very minimal actual time travel (excluding The Time Traveller's Wife – though I haven't finished that yet, so don't @ me). So, I love this book, more so because it has a really fun and unique cast of characters but also because the main focus is, you guessed it… TIME TRAVEL, YOU GUYS WHAT.
I honestly, wasn't sure about this one and I wasn't even going to pick it up but damn, am I glad I went out on a limb and picked it up. Invictus really made me get back into YA towards the end of last year and really made me want to pick up some more time travel books.
DO YOU HAVE ANY OF THESE BOOKS ON YOUR TBR? HAVE I CONVINCED YOU YET?