Hey guys, today I'm coming at you with a list of the books I will be preordering in 2018! And yes, I have already preordered them all because I don't want to have to do it later in the year and forget about them. Also, they were on sale and I'm a sucker (what's new).
*Non Spon
Remember: If it's in red, it's a link!
Okay, so preface, I buy the majority of my books on Bookdepository and I have only ever preordered books on the same site. I also live in Australia so naturally, if I buy something outside of the county it takes a tad longer to get to me. THAT BEING SAID, the whole point of a preorder is that it arrives on the day of release, so I'm allowed to be mad.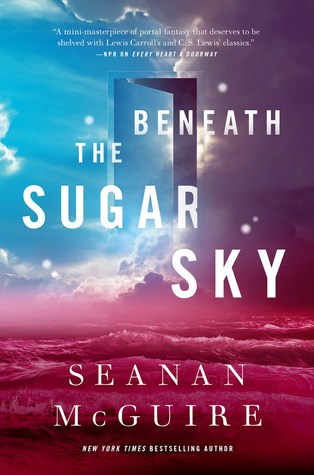 STATUS: Released on January 9th, came on the 12th
Beneath The Sugar Sky is one of my most anticipated releases for the year, so you can imagine how mad/ upset I was when it didn't arrive on the release day. BTSS was the 3rd book I preordered on Bookdepository, and I'll be honest, none of the three books has ever come on the day of release. It's bad, but I've heard of people who preordered their books and didn't receive it until weeks after the release, so maybe I shouldn't complain as much??
STATUS: Releases on June 26th
My Lady Jane came out in 2016 and it was AMAZING and so, of course, I'm excited for the second novel. I mean the three books featuring in this post are my top 3 anticipated releases for the year and I AM HYPED! My Plain Jane is based around Jane Eyre and I'm super excited and I'm hoping this book will also push me to finally read the classic novel. I mean, I've been planning to get to Jane Eyre for years but then my senior year got in the way and also it's a pretty chunky book.
STATUS: Releases on September 18th
Yeah, is anyone even surprised?
Okay, you guys know that I love this series. Like, WE KNOW ELLYN, YOU'RE OBSESSED WITH TWO BADASS AMATEUR MORTICIANS AND YOU'RE AN ACTUAL FRUITLOOP.
Basically, earlier this year I completely fell in love with Kerri Maniscalco's writing and her characters. I love this series and it's really shown me just, what types of books I really enjoy: gore and mystery.
DO YOU PREORDER BOOKS?  WHAT BOOKS WILL YOU PREORDER THIS YEAR?