Hey guys, today I am coming at you with something completely different! I dropped memes on my blog in the last chunk of 2017 and it honestly felt soo freeing but, I with memes I also dropped my tbr and wrap up per month. So, with that, you guys aren't able to see what I'm reading each month. I am planning to do some kind of wrap up in a month or two, but for now, I thought I might try to do one of these posts every now and then! 
Just a reminder: If the words are red, they're links!
WWW Wednesday is a meme hosted by Taking On A World of Worlds. To participate all you have to is answer the 3 questions and pingback to her!
1. WHAT ARE YOU CURRENTLY READING?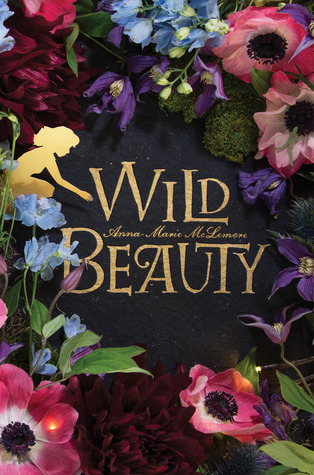 WILD BEAUTY:  ANNA-MARIE MCLEMORE
My current read is Wild Beauty, which I started a few days ago and am slowly getting into. The writing was a bit of a shock to the system after my last couple of books, so it's going slowly, Though, I do feel like I'm starting to get into it and that everything is starting to pick up for me and I am getting more excited to pick it up, which is a lovely feeling!
2. WHAT DID YOU RECENTLY FINISH?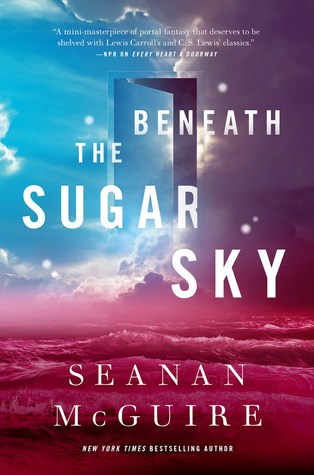 BENEATH THE SUGAR SKY: SEANAN MCGUIRE
I LOVED THIS BOOK! Honestly, it's competing with the second book for my favourite in the series. This was such a fresh new book and I honestly loved it. I mean, most authors can't stuff a whole adventure story into a 400 page novel, nor do they have diverse characters or brilliant social commentary. And yet, Seanan McGuire writes an amazing action story in 174 pages. AND I LOVED IT.
3. WHAT DO YOU THINK YOU'LL READ NEXT?
This year I am really trying to make an effort to read more 2018 releases, at least one a month if I can manage it. So, for January my new release was Beneath The Sugar Sky, and for February (or Femruary, if you're joining in for the month!) I will be reading Batman! I am also planning to buddy read this with Rebecca @ Mylifeasasportsfangirl.
WHAT ARE YOU CURRENTLY READING? HAVE YOU READ ANY OF THESE BOOKS?