Hey guys, today I'm coming at you with a post I wouldn't normally write but I have recently felt inspired so I figured why not give it a go? Today I'm talking to you guys all about the prequels I want to read!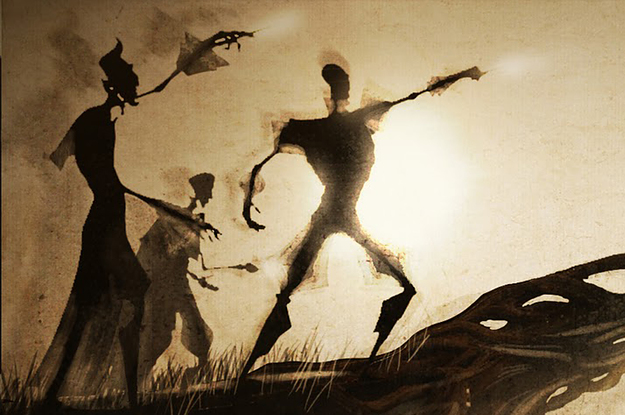 A PEVERELL BROTHERS DEATHLY HALLOWS PREQUEL
Because which Harry Potter fan doesn't really want to read this? I would honestly love to see a whole film just about the creation of the hallows and just to see how Death follows them around and if that would be the road Rowling goes down. I mean, not everyone believes this is how it all went down, and honestly if she just made a book of short stories about the brothers on Pottermore I would love it. I JUST WANT TO KNOW ALL THE THINGS
MRS WHO, MRS WHICH, MRS WHATSIT
I know, I can't have this from the original author but, like, if V E Schwab or Stephanie Garber wants to randomly write a story about these three wonderful ladies I would be totally down with it. I've only read book 1 but these ladies are super sketchy and I love them so PREQUEL PLEASE
QUEUE THE CLICHE PREQUEL IDEA: THE MARAUDERS
Yep, eventually, this will happen guys. Okay, we know what good Ol' J. K. is like, she just can't stop with the Potterverse – give it a couple of years and we'll have a prequel in the works and let's be real, probably a movie deal too.
I want this, though I feel, not as much as everyone else. I want to know more about how the Marauders made the map and how the hell they all managed to graduate. I want to learn about what Harry's parents were like in their prime (and only) time. I want to know how Lily felt when she finally gave in and said yes to James. I want confirmation that Sirius and Remus were more than friends (though it'll never happen because Rowling only ever makes her characters gay affter she kills them – and they would be alive in this series/book).
I JUST WANT TO KNOW ALL THE THINGS
What was James' first Quidditch practice like? What did they eat for breakfast? What were their favourite classes? I HAVE TOO MANY QUESTIONS
WHAT PREQUELS DO YOU ABSOLUTELY NEED IN YOUR LIFE?