Hey guys, today I'm coming at you with a different type of post, one I've never written before. Today I am sort of live writing my 24 hour readathon except it won't really be live because I'll be posting it the next day if that makes sense??? 
READATHON TBR
fridges fridges fridges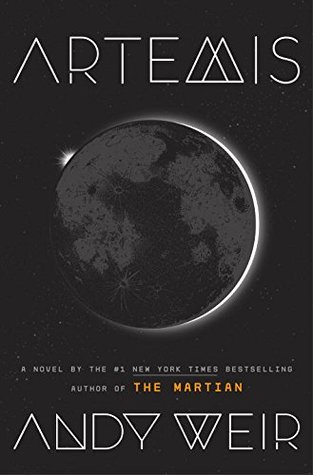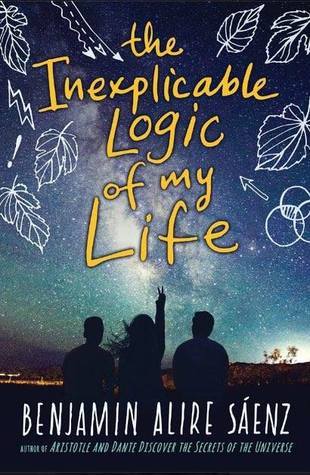 AQUAMAN VOL 1 / ARTEMIS / THE INEXPLICABLE LOGIC OF MY LIFE
MY GAME PLAN
As you can see by my tbr, I have a shorter book, a comic and a longer book (which I have already started) so it's  petty standard readathon tbr.
Aquaman – 144 pages
Artemis – 305 pages
The Inexplicable Logic of My Life – 452 pages
So why did I choose these books? Well, I am trying to prep myself for my reading goals next year. Next year I will be trying to only read the books that I own and library books, excluding arcs. This year I bought way too many books so I want to try and knock them off of my tbr shelf since there are roughly 40 on there.
All of these books are from the library and because Artemis is a new release it is a fastback aka. read it in 7 days or face the wrath of the library. So, because I borrowed it on the 22nd I want to have it read in the next day or two.
I also would like to read Aquaman volume 1. I recently watched Justice League and really enjoyed a certain character so now I need to read every comic and since the film is coming out Dec next year I really need to get started on distracting myself from how excited I am about that film. Also, if I end up with any extra time I hope to read more of The Inexplicable Logic of My Life or I will just pick up another comic.
MIDNIGHT
At Midnight I picked my tbr so I could dive straight into my reading as soon as I woke up.
11:00 AM
I woke up around 9:30 and then made my typical breakfast (tuna, feta, cherry tomatoes and corn because I'm fun) and started my audiobook for Artemis around 11am.
I then made a coffee, I don't actually drink coffee that often but I think it's okay for today?
NOON 
Artemis (page 50) – I definitely do not like Artemis as much as I loved The Martian. I am not digging the way Weir writes his women, and I think he should just stick to his own gender since he clearly knows nothing about women.
1:30 PM
As I listen to my audiobook (I am roughly 90 pages into Artemis) I am writing this blog post (my aim is for it to be like a written vlog if that makes sense?) along with my 2018 Blogging Goals post which hopefully will go up at the beginning of January.
2:30 PM
Artemis (page 162) – This is now a murder mystery? What??
3:00 PM 
Time for a half hour break to plan to the menu for Christmas! I live in QLD, Aus so Christmas Day is usually around 40°, so add global warming to that and I am in a hellscape of heat.
So far I'm thinking:
Watermelon salad (feta, mint, watermelon)
Salad (Salad mix, carrot, beetroot, red onion, avocado, cucumber, cherry tomatoes, peach)
Mango gelato (frozen banana, frozen mango, water)
Salmon
Eggnogg because duh
I usually take care of the cold foods for Christmas and I have two younger brothers who, like me, prefer to eat colourful food, so I think I'm good so far. For Christmas, I try to make simple foods like salads (I make awesome salads ngl) and gelato. I have two brothers, both very different to each other: the elder is eating less and less as he gets older and is quickly becoming vegetarian (which means he eats even less than he used to) like me, and the other will eat anything he gets his hands on. And so, to meet in the middle I use a lot of fruit in my cooking: bases, flavour fillers or marinades.
To keep it cool I find fruit is also a really great cooking tool. You can use them in any kind of salad (no, I'm not weird) and they go with pretty much anything. But this year I'm staying lowkey and just making some gelato. My brothers both really enjoy mango and gelato is really simple and quick to make (five minutes with some frozen fruits and a blender) so it's really easy to make. I could also make some raspberry gelato if I feel the urge.
5:00 PM
Currently writing a survey because I'm fun. Also, Artemis is boring af and I could not are less, not great for a readathon.
5:30 PM
Just finished Artemis.
In Summary: 4/10 Would not recommend
11:00 PM
Okay, so I think at this point I am probably not going to pick anything else up. I was really hoping to read Aquaman but I think Artemis has tired me out and now I don't really want to read anything else today. I think I will definitely be picking up a comic or two and hopefully the audiobook of Call Me By Your Name tomorrow while I prepare all the food for Christmas day.
I READ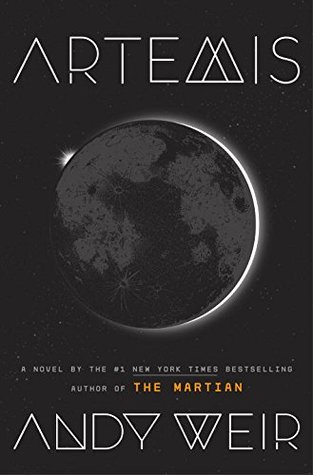 Do you do 24 hr readathons? Do you plan on doing any readathons during the rest of the year?