Hey guys, today I am coming at you with a new recommendations post, focusing on 2017 book releases.
Upon looking through the list of books I had read this year I discovered that I hadn't really read too many 2017 releases this year, however, there were 5 (what a convenient number) that I found I did really enjoy.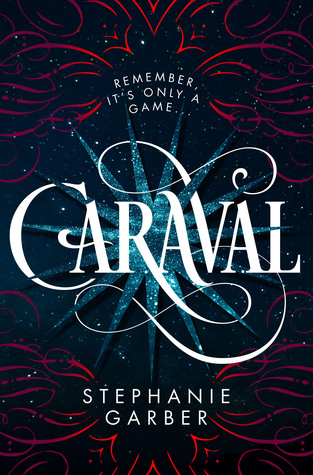 Because who doesn't love circus books? I knew from the very beginning of the year when I read this, that Caraval was going to be one of my favourite books of the year. It was charismatic and the writing was amazing, the author described the surroundings in the novel through colours, which was like nothing I had rad before and it really made the novel for me That, and I had never read a book set in a circus before.
THEY BOTH DIE AT THE END BY ADAM SILVERA
This was definitely not my favourite read of the year, however, it was my first Adam Silvera novel and I do think about it quite often which, I think shows how much thought went into the novel on the author's end.
This is definitely an interesting novel, it tackles a really complex topic and the main characters are both lgbt so what not to love? Overall, this book will make you think and the ending will crush you.
DOWN AMONG THE STICKS AND BONES BY SEANAN MCGUIRE
This series is honestly one of my favourites but so far this instalment is my very favourite. Dracula meets Frankenstein and this book has the best gothic vibes and is perfect for any time of the year, but especially fitting for Halloween.
This one is really funny and super easy to read in all one go so I definitely recommend it. Also, the social commentary is fabulous.
THE SANDCASTLE EMPIRE BY KAYLA OLSON
This was one of the, if not the only Dystopian novel I read this year and if I'm honest I wasn't eve going to pick it up. However, I had heard little to nothing about it and I got accepted for an e-arc so I figured why not just give it a shot. Luckily enough I ended up really enjoying it and now it's on this list.
I officially love Peter Pan thanks to this book.
I never once cared about Peter Pan until I read this book but now I am obsessed with Neverland and how Peter Pan came about. This will definitely be a re-read for me in the next year or so.
What were your favourite 2017 releases? Did we enjoy any of the same releases?