Hey guys, today I am coming at you with my top 5 classics that I want to read! I really enjoy reading classics, but I definitely don't read as many as I should, and as you guys may know, I love making lists, so of course, that's what I'll do. Here's my top 5 classics for my tbr!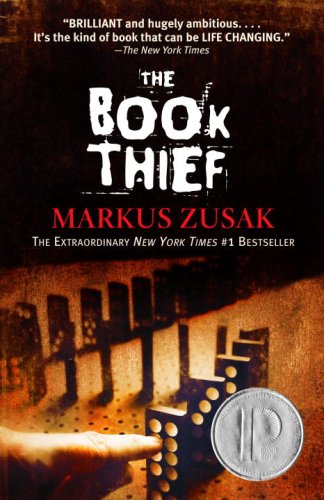 The Book Thief
Okay, so I started this a couple of years ago and was going to use it for an English project but they gave us the assignment as last minute as possible so I didn't have enough time to finish it and had to use a different novel and ended up not finishing it. I will get to it eventually, but I doubt it's going to happen in the next year or two unless you guys force me to.
 And Then There Were None
I still can't believe that I have never read an Agatha Christie book. I've seen some Poirot, and I've seen that one Doctor Who episode. Basically, I know nothing and I'm clearly an uncultured swine when it comes to classics mystery or any mystery at all.
 Frankenstein
How have I not read this one yet? I mean, it's Frankenstein. I've been meaning to pick this one up all month but somehow still haven't gotten around to it. It's the perfect Spooky October read and I'm really hoping that I'll get around to it soon. Also, the audible exclusive is narrated by Dan Stevens and his voice is 👌👌👌
 The Three Musketeers
This is the only book on here where I sort of no nothing about the story, apart from the Agatha Christie mystery. I've seen the film with Mr Darcy in it and that's about it. I know this is named after three musketeers but is really about four. I know that this also involves good guys and bad guys, and France is thrown in there somewhere.
 Anne of Green Gables: A Graphic Novel
I am currently listening to the Audible exclusive of Anne of Green Gables (narrated by Rachel McAdams) at the moment and I am really loving it so of course when I heard there was a graphic novel I had a mini heart attack. Not even lying, I had to leave the room. This book is my childhood so it's safe to say that I am ridiculously excited to get to this.
Have you read any of these classics? Which classics are on your tbr?