Hey, guys today I'm coming at you with ANOTHER haul. I know, I hate me too. In my last haul, I said that I thought I might finally be slowing down, because I know 2017 has been the year of book buying for me. Well, then all my exam stress hit me at once and suddenly I was doing a whole lot of unnecessary online shopping and now I have no more room left on my comics shelf and I think I feel a bookshelf reorganisation mood coming on.
Anyway, so I have high hopes that this will actually be the last haul you guys will see from me for a while, especially because Christmas is coming up in a couple of months. Honestly, if you guys see another haul from me next month please shame me.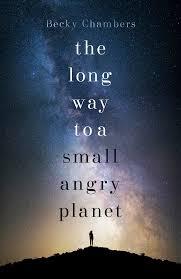 frdfgggidges
Harry Potter with Broom [exclusive]
I know I don't really need anymore Pops but I actually really enjoy collecting them, besides my bookshelves, the pops are the only things that actually show my personality. Anyway, so this is actually my first HP pop. I know that sounds weird, I am a book blogger after all. It's just that I know these are all really popular and so the company will continue to make more and more series for HP and I didn't want to buy one just to find one I liked better later on. But pretty much as soon as I saw this announced I knew that I wanted it.
I actually don't plan on buying a whole bunch of HP pops, just the ones I really want, like this one and the Luna pop where she's wearing the lion head.
Have you read any of these?
Do you collect the HP pops?