Hey guys, today I'm coming at you with annother book tag. I've been doin a bunch more tags lately, one because they're fun and two, because I think they help you guys to get to know me. For this one, I was actually tagged by Emma at Readingthroughthenight (thank you! 😍😍), so without further a do, let's get into the tag!
MY JAM – A song you MUST listen to every time it comes on, no matter how old or how many times you've listened to it / a book you'll never get sick of
ESCAPE (THE PINA COLADA SONG) // HOOKED ON A FEELING
Yep, I have the GOTG  Vols 1 & 2 soundtracks in my car stereo so you can count on me full on singing (screeching more like) the lyrics and pissing off anyone on the car with me.
THE GOLDEN DOOR
You guys know by now that I absolutely love this trilogy so of course this was going to be my answer. The Golden Door is an awesome book and strongly believe that I will never get sick of it, IT'S JUST TOO GOOD!
THROWBACK – A song that reminds you of the cringest time of your life / a book that also reminds you of this time (or just something you wouldn't like as much if you picked it up for the first time now)
WAKE ME UP BEFORE YOU GO GO
This song really does remind me of one the absolute cringiest music times of my life, all I listned to was bad 80s and 90s music and I really feel sorry for anyone who had to listen to it with me (because I hated headphones, and kind of still do). That being said I kind of still love this song.
TWILIGHT
Do I even need to say anything? This reminds me of the time when I thought the main relationship in this book was actually healthy.
REPLAY – A recent song you have on repeat right now / a recent favorite book
WAY DOWN WE GO
I am slightly obsessed with this song at the moment, it's just really nice to listen to because it isn't pop or rock it's just exactly what I want to listen to.
THE GENTLEMAN'S GUIDE TO VICE AND VIRTUE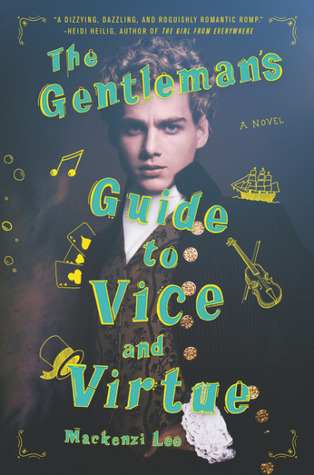 Back in July I read and finished The Gentleman's Guide during the BookTube-A-Thon, and I loved it so much I was tempted to pick it up and start it again a as soon as I finished it!
GETS ME – This song IS ME / this book is me in book form
SHE USED TO BE MINE
This was literally the only song that came to mind so… there you go!
–
I feel like the answer that most people would give is Fangirl but I hated that book so I honestly don't know. Actually, yeah I never actually identify with a character or book so no answer, sorry!
WUT – Weird but I like it? – a unique book that stuck out to you for whatever reason
VOLATILE TIMES
Yep. I first heard this song on How To Get Away With Murder, way back in season 1 and I still love it. You guys should give it a listen!
GRASSHOPPER JUNGLE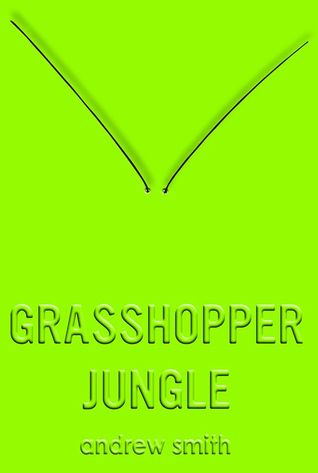 Do I even need to explain? This book is weird as shit, but I read it really quickly and loved every second of it. I really need to re-read it!
LET'S GO – Best pump up song (for workouts or just life) – a book that inspired you
THIS IS WAR
I mean, come on, who doesn't get excited when this song comes on?
EATING ANIMALS
I don't know if this book inspires me as much, but I literally think about it every day so I think that's close enough.
CHILL – Fav chill, relaxing song / a book you'd curl up with and read on a rainy day
BETWEEN THE BARS // VEINS
These two songs are probably some of my favourites ever so please listen to them?
THE GENTLEMAN'S GUIDE TO VICE AND VIRTUE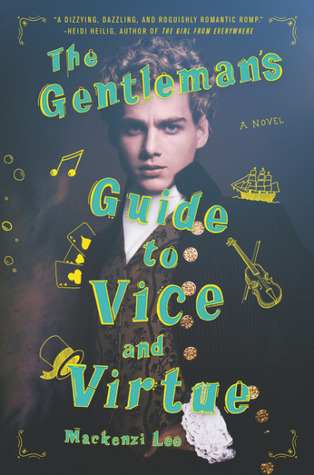 No question, this is such a good book for any time, but in general, it is such a great book to read if you just need to relax.
ADDICTING – Guilty pleasure song – one that's catchy and addicting but not a whole lot of substance / guilty pleasure/trashy/fast/light read
SHINY
Fight me, the Moana soundtrack has taken over my life.
OBSIDIAN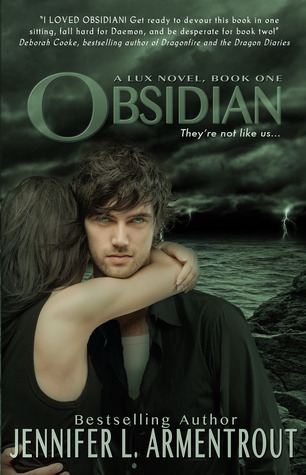 This is definiely a guilty pleasure read. I honestly go through this book so quichkly that it feels like I barely spent any time reading.
NOSTALGIA – Throwback you look back on fondly / a book you read forever ago that you look back on fondly or reminds you of a happy childhood time
SPIRIT IN THE SKY
This song is life!
I love it I love it I love it I love it I love it I love it
PERCY JACKSON
I wanted to say HP, but HP is more of a fond life series, whereas I doubt I'll still be reading PJO when I'm 70 (which is not to say that I don't love this series).
 What's your latest favourite read? Do you have a song that is totally "you"?