Hey guys, I haven't written a guide blog post in a while and I love audiobooks so I figured why not combine the two! I know that a  bunch of you guys don't listen to audiobooks or have never tried it, so I'm here to give you guys some advice on how to listen to audiobooks!
If you are just now starting to listen to audiobooks then you might want to start off slowly. You should start off with something familiar, as for me, when I first started listening to audiobooks I started off with the Harry Potter audio and then moved onto the Cormoran Strike audiobooks because i was familiar with the writing.
asddasdASD
Though you may not always feel like re-reading an old favourite and instead want to try something new. I suggest choosing something with a film or tv adaptation attached to it. By that I mean choose a book that has been adapted on to a screen. If you're going to give Anne of Green Gables a try why not watch the show as you read, every few chapters you could put the audio down and watch an episode. or multitask, put the film on as you make dinner, or have them in the background as you study or do your chores. My point is, if you're new to audiobooks you may not be used to the concentration levels necessary for the task, and your brain won't be used to having to listen to the story instead of reading it.
asdAS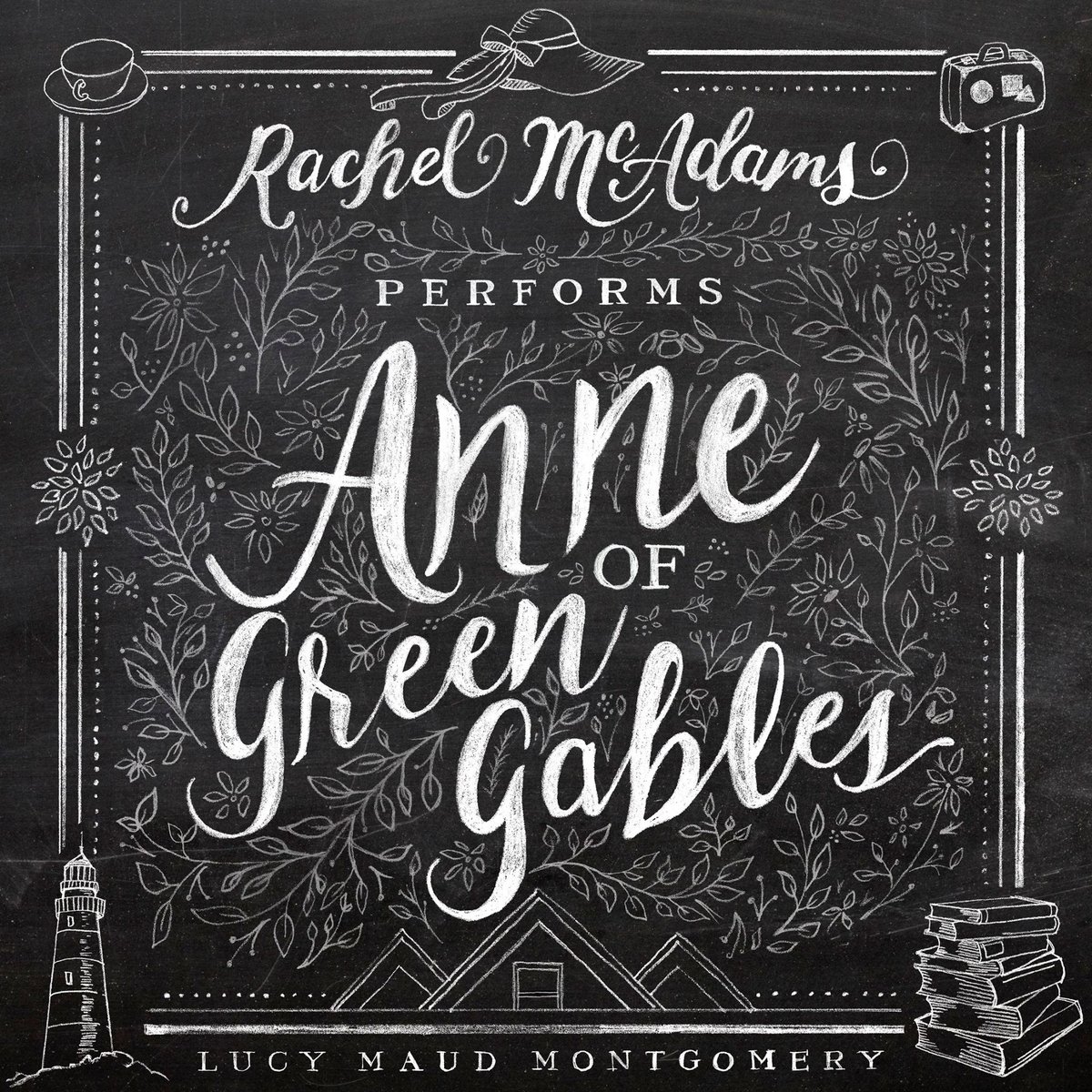 When I first started delving into books I hadn't read before that I wanted to listen to I started by using that technique. I started by re-watching Pride and Prejudice and then listening to the audiobook, which is a technique I encourage for pretty much any type of reading, it's just plain fun!

This is also a big point I want to make in this post, listening to audiobooks isn't going to break the bank. Yes, there are sites you can subscribe to like Audible and Audiobooks.com (this isn't sponsered by the way!) but often you can find audiobooks without having to pay anything!
adsdsds
I personally use Audible, but because I live in Australia I only have the one audiobook per month option available to me (which I am low key super annoyed about) so throughout the month, because I am primarily an audiobook reader I often use YouTube and my library to access my audiobooks.
Also, I would like to point out that depending on your location Audible doesn't always have all the books, for example I know that a lot of books that are available in the US are not available to me on Audible, like the Shades of London trilogy.
So, if you're looking to save some money on books, sites like YouTube and Overdrive (your library) can be super helpful. Especially, if you really don't like classics but have to read one for a class, because the chances are that you'll find it one one of the two sites.
when do I listen to audiobooks?
So, the question of the hour: When do I listen to audiobooks? Honestly, I listen to them all the time. I pretty much always have a book with me whether it be ebook or audio, I am prepared.
Audiobooks are my main source of reading but I usually only listen to 1 or 2 a month, depending on how much school is kicking my butt. I prefer to listen to audiobooks when I'm travelling which is why I get so much reading done in the car and on public transport. If you take the bus or the train to school audiobooks are your new best friend, not only can you have headphones in so you can look like you don't give a sh** about anything but you're also getting an extra half hour of reading done and that's awesome!
In this section I'm going to recommend some of the audiobooks that I've read and loved! 
My Favourite Narrators
Will Patton – I know his voice from The Raven Cycle audiobooks, but I know that he has also done a bunch of Stephen King's audiobooks so yay for variety!
Rebecca Soler – Soler is the voice of the characters from The Lunar Chronicles but she has also done quite a few other YA audiobooks like Nimona, Caraval and Empress of a Thousand Skies.
Robert Glenister – This guy! This is the guy that does the voices for the Cormoran Strike series by Robert Galbraith. His voice is completely spot on for the main character, Cormoran and I really can't imagine reading the series any other way.
My Favourite Audioseries
Cormoran Strike – Well, like I said before, I really enjoy the way Robert Glenister does the voice of Cormoran and it's really made the series for me.
The Raven Cycle – Last year the final book in this quartet came out and I actually couldn't bring myself to read it visually and so I bought the audiobook. And now I am completely sold on these audiobooks. I have since listened to the first two on audiobook and know they will be the source of many re-reads in the future!
Lockwood & Co. – This a series that I have only recently become acquainted with but so far I am having a tonne of fun! The books are really inventive and fun and the audiobooks seem to really capture the essence of the characters.
So the best thing about audiobooks, in my opinion is the fact that you can do other things while you're listening to them! I personally listen to them on my phone or on my computer (if I'm using YouTube), I generally listen to them during dinner, because there is no way I am stopping in the middle of a chapter. I also tend to find them most helpful when I'm doing chores or cooking, two things I find the most vexing in my life.
I know also, that a lot of people like to listen while walking their dog, I personally don't do this because I tend to just talk to my dog when we go for walks, because I am not weird at all.
multitasking – tips & tricks! 
I find what most helps me when I'm listening to audiobooks is that I have something to do as I listen. I usually like to have something to do as I listen, whether that be making a list of everything I need to do for the day or maybe I have a really pressing game of Solitaire to get to. So basically, I need to have something in my hands as I listen, though that may just be because I am a massive fidgeter. I find that I tend to need something else to distract the part of my brain that gets bored by audiobooks, usually that's just by organising my blog posts or planning my schedule for the week, but occasionally it may also include me playing Angry Birds Transformers for an hour and regretting my life afterwards.
I also suggest that, if you're new or lacking motivation, you give yourself a reason to listen to the audiobook. If you're like me you'll tell yourself that you have to listen to at least 3 chapters by the end of the day and that because it's on the list, it'll get done.
Though if you're not like me, you could also use travel as an excuse. I know that when I'm on the bus or in the car I get really bored. If you're on the bus it might seem a bit weird to be jamming to the Guardians of the Galaxy soundtrack so listening to an audiobook on your journey can totally help you out.
Ah yes, big books, I am currently listening to American Gods, a nearly 20 hour audiobook, and while I've listened to longer, it's still pretty darn lengthy. For the longer audiobooks my main piece of advice that I can give you is to take your time, and this really applies to all audiobooks. If you rush it or put the speed too high, you'll find yourself zoning out and missing great chunks of the book. This can especially be a problem as the bigger books generally end to be the more complex ones.
With longer audiobooks, all you can really do is take your time and just remain calm. It may seem daunting but if you just chill out and really enjoy the book it'll be over in no time.
How To: Manage Your TBR // How To: Get Out Of A Reading Slump // How To: Readathon
Do you listen to audiobooks? Do you have any recommendations?