I've been in a Harry Potter kind of mood lately and have been trying to stop myself from re-reading the series and it's also occurred to me lately that you guys don't actually know a whole lot about me. So, I thought I would kill two birds with one stone, I'm going to talk about HP and I'm also going to tell you guys more about myself.
Favourite book
asdsaasdsaasdasdsaasD
Yeah, see that's the big question. For so long my answer was always book 3, and I think that's the same for a lot of people, but hey it's a really good book.
But now, the more I think about it I'd say my favourite novel in the series would have to be The order of The Phoenix. I've only read it two or three times but it's definitely my favourite. Harry really starts growing up in this one
Favourite movie
My favourite movie is definitely The Philosopher's Stone – I actually don't watch the HP movies often but when I do, more often than not I'm watching the first one. There's just something about it, the innocence of the characters really gets to me.
Least favourite book
While the first may be my favourite movie, it is actually my least favourite book. I much prefer books two and five.
Parts of the books/movies that made you cry
Honestly, the part in The Deathly Hallows where the trio see the Dragon guarding the Lestrange vault – it's absolutely horrible and gets to me every time, the treatment of magical creatures really concerns me sometimes.
If you could hook up with any HP character who would it be?
Gross, no. I hate these types of questions, the thing is, I can never actually picture myself with a fictional character.
Favourite character
asddsaasdsaASDSAasdsa
Hagrid, no question. He has always been my favourite, aside from the Weasleys he's the only character who really treats him like family and cares about him.
What would your patronus be?
According to Pottermore my patronus is a Fox. I have no idea why but he looks cool so I'm down with it.
If you could have the Resurrection Stone, Invisibility Cloak or the Elder Wand which one would you choose?
Invisibility Cloak, I wouldn't want to talk to dead people because that's weird and not fair to anyone. I also wouldn't want to have the Elder Wand because power corrupts and I really don't plan on duelling anyone in the near future.
What House would you be in?
asdASDasd
I used to want to be in Gryffindor but the more I've thought about it over the years I really just don't fit with that crowd. I'm certainly more of a Hufflepuff, though the HP books wouldn't agree with me I really do think Hufflepuffs are quite cool and that loyalty is actually an important personality trait.
If you could meet any member of the cast who would it be?
Ooooh, good question. I think I would like to meet Emma Watson because duh, or I would like to meet Tom Felton, because though Draco was gross, he actually seems like a really nice guy.
Have you played any of the video games?
asdasdasdsaasd
YES I HAVE. When I was younger, probably 10 or 11 I was obsessed with the Goblet of Fire video game. I wasn't too fussed on the actual magic stuff but I loved all of the magical creatures.
If you were on the Quidditch team which position would you play?
Goal keeper, I have no idea why but it seems like the only position I could really play.
Were you happy with the ending?
To be honest, when I first read it I was, but as I've gotten older and grown as a reader I've read soo many better finales and now I'm not such a big fan of the ending. Especially, the names Ginny and Harry gave their children, because seriously what's with that?
How much does Harry Potter mean to you?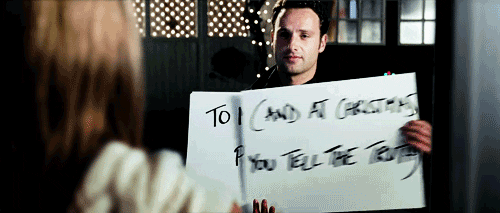 Were you happy with the ending? Which Deathly Hallow would you want?