THE QCS TEST (AKA. MY DOOM)
Okay, I just want to cut to it because I'm supposed to be studying right now (even though all I want to do is watch ncis la). The point of this post is to basically pre-warn you guys that this could be a pretty shaky month for me. Not only is this term 3 of my last year in high school, but this month my grade also takes the QCS test.
It's a pretty big deal because it basically determines my future in only 2 days worth of tests.
WILL I BE AROUND?
Yeah, so anyway. the point of this catch up post is just to let you guys know that I really don't know how this month is going to go. I'm writing this back in May (I am prepping for August so to de-stress myself as much as possible) so I expect all I'll be doing is stressing about my 3 social science assignments, exam block and the QCS.
Basically what I'm trying to say, is that I really don't know if I'm going to be around the blogging community much. August is probably going to be the worst school month of my life so far and I just don't know if I'll be able to fit it in between classes and studying.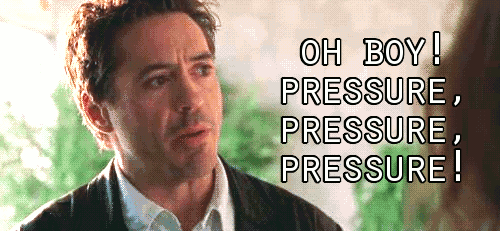 ALL UP
Anyway, all up – I'm sorry if it takes me ages to get back to you with comments or check out your blogs. It's not anything wrong on your part it's just all down to the fact that I won't have time or I'll be absolutely too exhausted.
SEND ME GOOD VIBES + I'LL SEE YOU ON THE FLIP SIDE!