I've been in a bit of a Star Wars binge today so I went in search of a tag! I found this one, the creator is one of my favourite Booktubers so of course I had to do it! I'll probably do another post around Star Wars sooner to when Episode 8 comes out!
You can find the original video here!
If it's in blue it's a link!
01 R2-D2:  a book that made you laugh out loud
Yes Please by Amy Poehler. I've only read this twice – once before I watched Parks and Rec and once again, after I watched the show. All in all, it's a really fun novel and if you come across the audiobook you should totally give it a go, Amy narrates it so it's like 10x better than the actual book.
02 Padme Amidala: Kickbutt female character
Lucy Carlyle from Lockwood & Co. This girl is amazing, she's a badass YA female but she also has feelings; she's a phenomenon. Lucy Carlyle is fantastic, she's a total badass and I truly love her.
03 Leia Organa: Best or worst love triangle?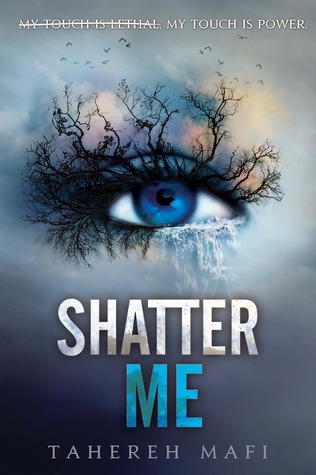 The crown goes to the guy, the other guy and the main chick from Shatter Me. Can you tell I was super into this trilogy? No, good – because I really wasn't. Don't get me wrong I think Tahereh Mafi is precious and should be protected but damn I really hated this set of books. That, being said her new companion series sounds awesome!
Anyway… this trilogy had the worst love triangle. One of the guys was completely horrible and the other guy was self-obsessed and from what I remember just wanted to bang the chick 24/7.
04 Luke Skywalker: rising star author, a new author you've discovered and absolutely love
asdfasdfasdfasdfasdfasdfa
Becky Albertalli definitely. Albertalli's debut novel, Simon was really great and it's definitely one of my favourite contemporary novels of all time. It's a really fun story and I cannot recommend it enough!
05 Anakin Skywalker: a book or series that started out well and then became bad
Daughter of Smoke and Bone by Laini Taylor. I loved the first book in this trilogy, and still to this day adore Laini Taylor's writing but after the first book, the trilogy really went downhill for me. I only finished the trilogy because one of my friends was obsessed at the time.
06 Qui-Gon Jinn: Worst character death
asdasdasdagggsdsd
Hedwig & Fred from Harry Potter. These two really hit me hard. They were tw of my favourites from the series so of course I was completely heartbroken when they died, for me, they had some of the most impact on me.
07 Han Solo: a book with a lot of sass
Elizabeth Bennet from Pride and Prejudice. The main character, Lizzie has some of the most sass that I've ever noticed in a character, whichis nuts even for the time period.
08 Emperor Palpatine: Best world Building?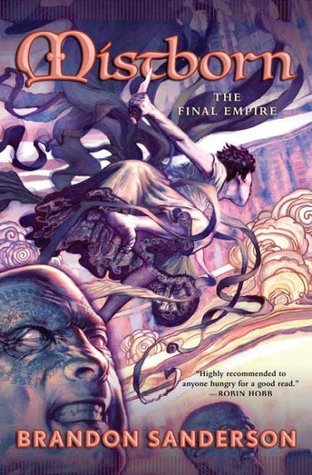 Pretty much anything Sanderson has written but I have only read Mistborn so…
I've heard amazing feedback about Sanderson's other series' but because I haven't read them yet so I'm going with Mistborn. Brandon Sanderson has the best world-building skills I've seen so far and I cannot wait to read more of his books!
09 Obi-Wan Kenobi – a book you went in with low expectations and that blew you away
I picked up The Screaming Staircase at a $2 shop and read it back in December and my mind was blown. I really had no expectations about this series when I bought the first book, if anything I was expecting to dislike it. All I knew was that it was about ghosts and had an awesome cover, I am now a big fan of the series and can't wait to read the next book!
10 Yoda: a book that taught you something or that made you grow
Eating Animals, more than anything else. I haven't really read too many books that would fit into this category but Eating Animals had a massive impact on me, it really helped to open my eyes to how disgusting and horrible the meat industry can be, and made me very happy to be a vegetarian.
11 Darth Vader: favourite villain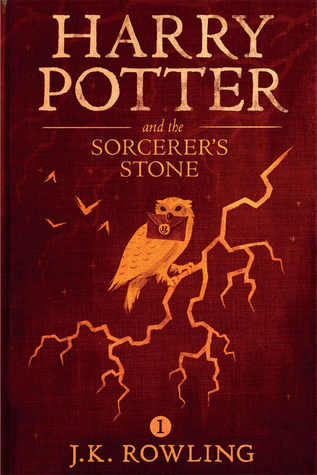 Good 'ol Voldy from Harry Potter. There are a load of villains to choose from but Voldemort has to take the cake. He's just that classic villain that everyone knows, I mean when you think of a villain you think of Voldemort – he is just plain evil.
Do we share any of the same opinions? Are you excited for the new SW movie?