July Wrap Up | 2017
Hey guys, today I'm coming at you with my July wrap up. This month I did a lot better than I was expecting to, though that might have something to do with my sudden need to readathon. This month I participated in the BookTube-A-Thon which I had an absolute blast with, I even did some of the Instagram challenges!
Now, my wrap up for this month is a bit long so I totally understand if you skip to only the books you're interested in. Let me know if you've read any of these books and whether you did the BookTube-A-Thon in the comments!
Lol yeah, I did not do well this month.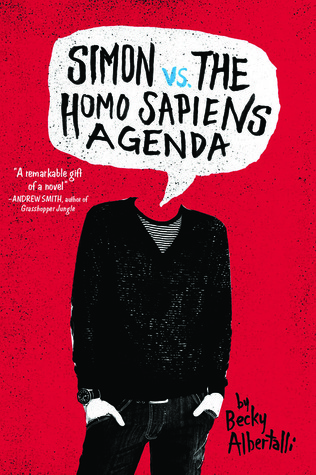 The Flash, Vol. 1: Lightning Strikes Twice
Read 01/07/2017 ★★★☆☆
I am not totally sure how I really felt about this volume. This reminds me a lot of the show, though I have to say I have recently fallen out of love with the series. I had a hard time getting into this volume as I wasn't really digging the art but as the volume went on I really started to like it. I really enjoyed Godspeed and Avery so I'm hoping to pick up volume 2 soon.
Simon vs. the Homo Sapiens Agenda
Read 03/07/2017 ★★★★★
I just full on fell right back in love with Becky Albertalli's writing. I'm so glad I chose to re-read this before I picked up Upside, I am now 100x more excited to read it now! Also, this book never fails to reignite my love for Elliott Smith's music!
Rocket Raccoon & Groot Volume 1
Read 13/07/2017 ★★★★☆
I really enjoyed this one. This volume was mostly just Rocket and Groot running around the galaxy and having adventures. Also Fantasy Football but for real…
I will definitely be picking up volume 2 soon!
Read 15/07/2017 ★★★★☆
I added this book to my tbr shelf (both physical and GR) way back when I first made my Goodreads account (early 2014) and when I was first introduced to Andrew Smith's books. So it's crazy to me that I have only got to this now, three years later. I only own three of Smith's books, two down, one to go.
I really enjoyed this one, but I still think Grasshopper Jungle is my favourite…it's just so weird. I must say I have missed how strange Smith's works are and I am really excited to read his short story in BYLTHM and to eventually read Winger.
Rocket Raccoon & Groot Volume 2
Read 19/07/2017 ★☆☆☆☆
NOPE NOPPITY NOPE WHAT THE ACTUAL F**K
This series held such a high place in my mind and then this happened. This comic is part of a whole other series and as far as I'm concerned it can get the hell out. I came here for Rocket and Groot space shenanigans, not Gwenpool (one of my least favourite comic characters) or the Civil War II series.
ALSO I don't think I have ever detested a character more than I have Gwenpool. She needs to go.
The Flash, Vol 2: Speed of Darkness
Read 20/07/2017 ★★★★☆
I wasn't really expecting to like this because volume 1 was pretty meh and I am really exhausted lately but I actually really enjoyed this one. I'm hoping to read volume 3 when it comes out later this year.
Basically everything in this row and below I read in the BookTube-A-Thon!
Read 23/07/2017 ★☆☆☆☆
Ngl I'm super proud that I managed to read this monster of a book in 20 days.
That being said, while the premise of the novel is really cool I pretty much hated every second of this book. This is the fourth of Gaiman's books that I've read and it's the fourth that I haven't enjoyed. Everyone talks about how good his writing is, and I agree, but I also think that he's just not for me. This book had so much potential but it was like when you order a really great salad but when you dive in, you know they made it wrong or maybe the chef was having a bad day. Either way, you shouldn't have ordered the salad. I think that's just how I feel about Neil Gaiman's novels, this was it for me, the deciding novel, should I stay or should I go. Well, unfortunately I'm leaving, I'm giving up on you Gaiman, your books just aren't for me.
Read 26/07/2016 ★★★★★
Challenges:
Read a book in one day
A book you bought because of the cover
I loved this! Skottie Young has recently become one of my favourite comic people so I had a hunch that I would love this. Though this is ridiculously violent I was smiling the whole time. I will definitely be picking up volume 2 soon because this was absolutely fantastic!
Read 26/07/2017 ★★★★☆
Challenge:
I've been meaning to read this for years, so when I was given volume 1 for my birthday this year I swear I meant to pick it up immediately, but of course I didn't. The Booktubeathon was the perfect time for me to read this! I loved this volume and think this trilogy is centered around a really interesting question, and I cannot wait to get to volume 2.
The Gentleman's Guide to Vice and Virtue
Read 27/07/2017 ★★★★★
THIS BOOK IS AN ADVENTURE! I loved every second of this and rest assured if I had the time I would be picking this right back up and reading it again.
Read 28/07/2017 ★★☆☆☆
Challenge:
Okay, so I jut want to start off by saying that unlike so many fans I actually don't hate the Clone Conspiracy. That being said, I hated this volume of Worldwide. I found this volume confusing and very jumpy I couldn't tell which storylines I was supposed to be paying attention to because there were so many of them, considering the series hasn't been cancelled yet I was really expecting more from this volume.
Read 29/07/2017 ★★★★★
Challenge:
This was so interesting to read a second time round, especially now that I have the historical background for all of this.
Also, I really love Percy Jackson?
Wasn't a massive fan of the art change but I did really enjoy this comic. If I saw volume 2 at the library I would definitely pick it up!

I also got 170 pages into the graphic novel of A Wrinkle In Time. I was hoping to finish it before 12 for the BookTube-A-Thon but couldn't manage it because of all my assessment!
I seriously recommend this graphic novel, it's a lot of fun and doesn't take away from the story in any way!
Books: 5
Comics: 8
How was your reading month? Did you participate in BookTube-A-Thon?