Hey you guys, today I'm coming at you with my second TV Chats post, and I am so excited to chat with you guys about all the tv and big screen news! So, I'm actually writing this a week or two in advance, because I only just got out of school and saw the Doctor Who news and knew I had to talk to you guys about it! I also wanted to discuss some movie news that I'm excited about and thought you might be interested in!
WE FINALLY HAVE A FEMALE DOCTOR AND I AM SCREAMING! I actually am not caught up with the show at the moment, and haven't even attempted to start the latest season, and I know that even though I'm in such a DW mood right now, I just won't have time for at least another month or two.
I think that while the show is definitely going to lose viewers (Twitter went nuts with angry old men, it was ridiculous!) when Josie Whittaker's series comes around, but while that sucks I think the show is also going to gain a whole lot of views because of all the people who are going to watch because of the new casting.
I am now completely back in the mood for more Doctor Who and I cannot wait for information on Whittaker's Doctor!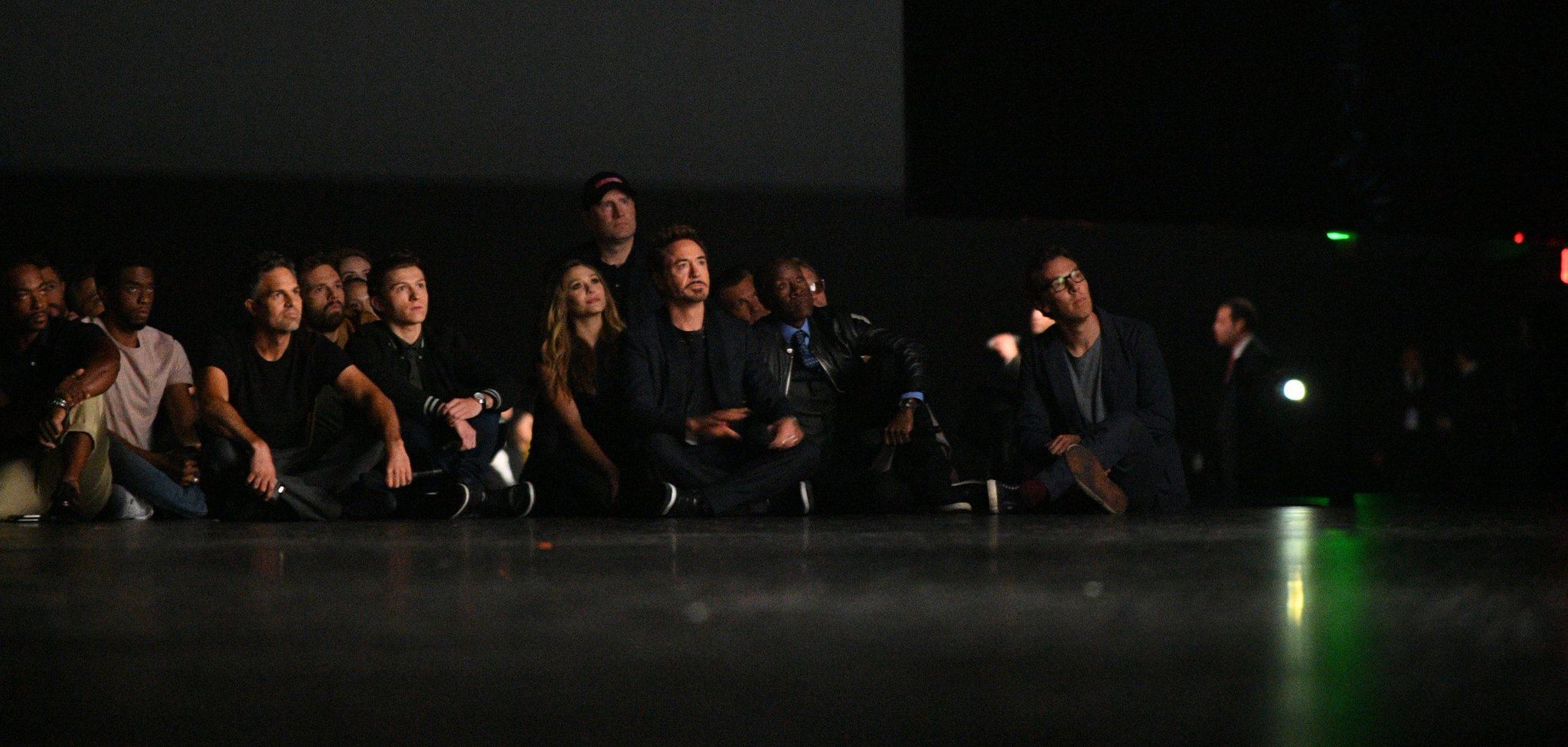 ALL THE PEEPES WATCHING THE TRAILER AT D23
This month there was another con (there have seriously been so many lately), I don't know if it was called SDCC or if it was D23 because I have no idea what goes on outside of Australia, unless it's politics related. Anywayyyy, so they finished filming Infinity War part 1 late last month or early this month. And so at whatever con this was, for all the people who were lucky enough to go to the Marvel panel, they go to see an early Infinity War P1 trailer AND I AM SO JEALOUS HOW DARE THEY! 😣😣 I'm hoping they release a trailer around November, because I am actually giving myself anxiety over this and that helps literally no one in my life.
ALSO, I ALMOST FORGOT TO TALK ABOUT THIS BUT HEY WE HAVE NEW STAR WARS FOOTAGE AND I AM SO HAPPY BUT ALSO CRYING BECAUSE CARRIE FISHER. Okay, I've finished yelling now, sorry, I just have a lot of feelings.
https://twitter.com/Patrick_Ness/status/885160822451953664
Speaking of Daisy Ridley (who I love) we got some casting news and a release date for The Knife of Never Letting Go, which I actually had no idea was being turned into a film but now think I will definitely have to see. I mean, come on, Rey and Peter Parker, what's not to love?
I actually didn't love the novel and the writing actually got me to DNF it but I might give it another go before the film comes out. Are you guys excited?
I AM SCREAMING (again, lol what's new?) WE FINALLY HAVE FOOTAGE TO WATCH ON REPEAT (or is that just me?)
A Wrinkle in Time is one of my top 10 favourite novels of all time, and is definitely in my top 5 classics. I read this in one day (a school day, mind you) and completely fell in love with the story. It's quirky but tells an awesome story and I love it very much. Also, the cast for this movie is completely awesome, also the diversity is very exciting!
Also, there's a 2003 movie if you need something to tide you over in the stretch to next March.
Are you excited for the new Doctor? What big screen news are you most excited about?