my rating: ★★☆☆☆
tags: Mystery, LGBT+, YA, ownvoices, debut
goodreads rating: 3.76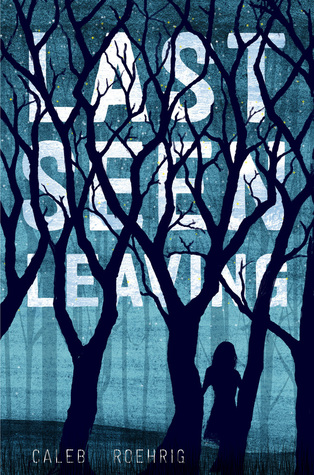 I received an arc copy of this book from the publisher via Netgalley in exchange for an honest review.
Flynn's girlfriend has disappeared. How can he uncover her secrets without revealing his own?
Flynn's girlfriend, January, is missing. The cops are asking questions he can't answer, and her friends are telling stories that don't add up. All eyes are on Flynn—as January's boyfriend, he must know something.
But Flynn has a secret of his own. And as he struggles to uncover the truth about January's disappearance, he must also face the truth about himself.
PROS
First off, the main line was awesome:
"There was a corpse in my neighbour's front yard."
Amazing cover, enticing premise and the protagonist is gay.
Last Seen Leaving gave me some serious Halloween vibes, it's thrilling and short and I totally recommend that you guys pick this one up in October. It's short enough that you could read it all on the night and still give yourself a bit of a scare. Though, this is just my opinion, Halloween is bull and you people are all really weird.
CONS
I really wanted to enjoy this but unfortunately when it came down to it and I thought about it for a minute, the cons outweigh the pros.
I am quite the Veronica Mars nerd and I have had my dalliances with the odd Nancy mystery, so I really thought I would love this novel, I'm pretty into teenage mystery solvers apparently. Unfortunately I just couldn't get into this one, I just found it too unbelievable. I'm used to protagonists with backbone, who have a knack for the trade if you know what I mean. Characters like Veronica Mars (whom I love, if you couldn't already tell) have a backbone and obviously have mystery inclined minds. They also have actual investigating skills and equipment, whereas Flynn solves a mystery, comes out as gay and I can't even think if a third thing that happens, all in two weeks, solving a case that the police couldn't???
Rather than a thriller this is a coming of age – it's not really about finding out how January disappeared, though that is a large part of it. The novel is more so about Flynn finding out who he is and about him coming to terms with his sexuality.
I guess this just wasn't what I'm used to with thrillers and maybe I should just get over myself. But I found the slow pacing and lack of an actual thriller to be a big let down for me. The story tends to rely mostly on misunderstandings and a hole lot of miscommunication and that's something I really dislike in pretty much any type of media. I prefer a fast paced mind-fuck (for lack of a better term) compared to a slow-paced, and frankly, boring mystery. But that's just me, because I can see that a lot of people devoured this book, so definitely read some of those reviews too before you pick it up!
ALSO, last thing I promise! I have seen soo many people pitching this as YA Gone Girl and can I stop you right there please and thank you?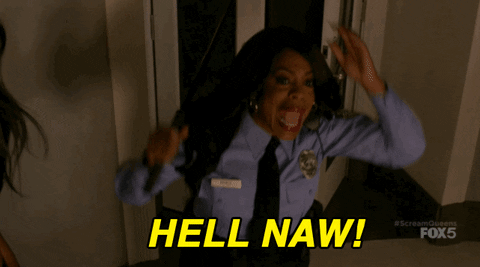 I have read Gone Girl and it is one of my favourite books of all time, I love it and urge you all to read it. And people are comparing this sub par mystery to the mind-fuck of the century? NO, I cannot let this stand, sure, they have some similarities but that's where it ends, the two are in no way in the same league, let alone the same rating box. I know that sounds harsh as hell but I loved that book and Last Seen Leaving just wasn't as good, in my opinion.
The self discovery aspect of this novel was really interesting to read.
While this wasn't a groundbreaking novel or anything new, really but it was a quick mystery I found easy to get through in between my classes.
Slow paced
I think the main character is 15 and the book ends with him dating a college student and that's a reasonably large age/maturity gap, though we're never told the guy's age.
Have you read Last Seen Leaving? What did you think?