This book tag was created by Book Bum and I was tagged by Inside My Library Mind, thank you so much by the way!
RULES
Pingback to me here so I can read all you posts!
You can use these graphics if you like, but you don't have to if you don't want to.
Tag as many people as you want, but please, share the love.
Click on the book titles beneath the covers to got the Goodreads pages!
ZEUS – King of the Gods: your favourite book
Wow, what a way to start a book tag! No pressure or anything!
I don't think I have an overall favourite book but these are my top 2, in fact just thinking about it I think I might make a post about my top 5 favourites.
adsadsads
The Golden Door // The Final Empire
These are two of my favourite fantasy books, I was going to talk about my favourite contemporary novel as well but this was supposed to be a single book answer and I'm already cheating.
The Golden Door is that book I read when I was 12 and I loved it but never really appreciated how ingenious it was and so didn't continue the trilogy. But then I picked it up again randomly 4 years later and boy, was my mind blown! The Doors trilogy is probably my favourite trilogy of all time. Crazy, right?
And then we have The Final Empire, who hasn't heard of this book. TFE is probably my favourite first book in a series. I cannot not praise these books, so I urge you guys to pick them up. I know The Golden Door is middle grade and that TFE is terrifyingly large but they are soo worth it!
HERA – Queen of the Gods: A badass female character
adsadsads
Annabeth Chase (PJO) and Lady Jane Grey (MLJ). If you have read these books you cannot sit there and tell me that these ladies are not badass. With Annabeth it's a given, she's more badass then half of Camp Half-Blood put together (okay, that's an exaggeration but you get the point). And then there's Jane, at first she's just a bookworm who just wants to read but as the story goes on she really stands up for herself and at one point I'm pretty sure she's fighting people off with a pan, Tangled style.
JANUS – God of Beginnings: Your favourite debut(s)
ss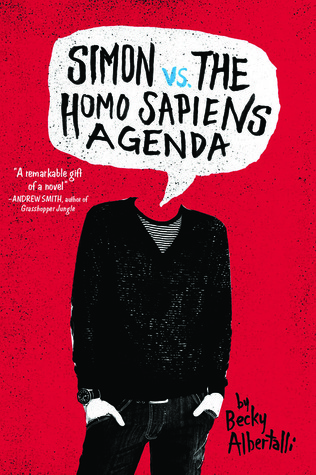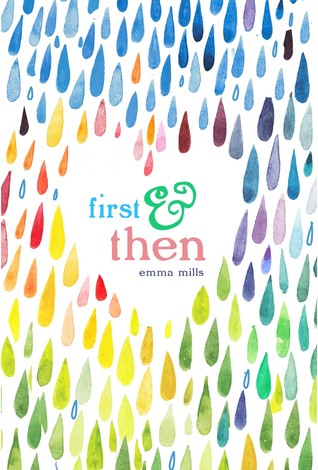 Simon VTHA // First & Then // Charm & Strange
I love all of these books but I think that Simon is definitely my favourite, in fact I would go as far  as to say Simon is my favourite contemporary novel, that being said I haven't read Albertalli's new novel yet.
First & Then is also a really cool novel, it's a modern adaptation of Pride and Prejudice and I LOVE it! It's a really light and fun read that I totally recommend if you're ever in a reading slump.
Charm & Strange is definitely not a readathon or reading slump read, it's something you need to be focused on and you really need to be in the right mood to read. You really do need to be prepared for a really heavy plot and you should probably have some tissues on standby.
ATHENA – Goddess of Wisdom: Your favourite non-ficton book
adsdsadsadsadsads
This book is seriously amazing. This is the book that got me into non-fiction, and I cannot recommend it enough.
APHRODITE – Goddess of Love: A book you adore and recommend everyone read (other than your favourite book!)
Uggghhh, I really want to recommend The Golden Door but I've already used it! 😭
Amazing X-Men Vol 1 // All The Truth That's In Me // Fahrenheit 451
If you are a comic lover like myself, than you should totally pick up Amazing X-Men, it's a really fun pirate filled volume and you guys should definitely pick it up!
I haven't read All The Truth That's In Me in years but I do know that I started it on a whim at like 1am a few years ago and was up until 6 finishing it! It's a really intense and hard-hitting novel so I would recommend not starting it at 1am but it is a really amazzing read (again, have tissues on standby).
And then there's Fahrenheit 451, the book that everyone knows about and everyone says you shoudl read. But for real, you should read this.
HADES – God of the Underworld: An evil book you wish didn't exist
adds
TMI // Carve The Mark // Look Who's Back
Okay, so I know that basically everyone loves The Mortal Instruments but I hate it.  I absolutely cannot stand this series, I completely detest the characters and honestly I don't like talking about it – basically the show is 1000x better.
Carve The Mark is a given. I will never read this. And now folks, let me tell you about Look Who's Back, a lovely comedy about Hitler coming back and living in the 21st century. Because who wouldn't want to read this, right?
POSEIDON – God of the Sea & Earthquakes: A beautiful & ground-breaking book
Originally I didn't have an answer for this question. I wasn't sure if it meant ground breaking for everyone or just me. And I wasn't sure I had even read any books I thought were ground breaking.
But then I really thought about it, and I think that Eating Animals definitely had an impact on me.
assdasdasdasdasasd
I know it's a repeat but it's honestly the only book I could think of. I loved this book, and I wasn't even expecting to make it through the first chapter, I am not a non-fiction reader and this really got me interested in the genre. Also, just the topic this book is on is really eye-opening and I really think everyone should read it, or at least think about why someone would spend years researching and writing this book.
APOLLO – God of the Arts: A beautiful book cover
adsadsads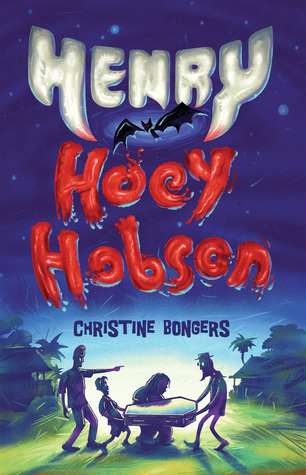 Henry Hoey Hobson // The Trials of Apollo
Look at these books and try to tell me you don't love the covers. These books, along with the covers are amazing! HHH is one of my favourite middle grade reads and The Hidden Oracle is a new favourite of mine!
HYPNOS – God of Sleep: A book so boring you almost fell asleep
addsadsads
Finnikin of The Rock // 172 Hours
Aaaah, these two books, on one hand you've got the high fantasy that will have you falling asleep and on the other hand you have the horror that is so predictable you will literally see everything coming because you've seen it all before.
HERMES – Messenger of the Gods: A book you sped through
I really want to say Simon Vs The Homo Sapiens Agenda but I already used that.
adasdasdasdasdasd
This is a short graphic novel, Anya's Ghost is a really realistic depiction of a young girl in high school. She doesn't fit in at school and then one day she stumbles upon a friend only there's something not so right.
I Tag:
Mikaela because tags are fun and you may need a break between all your discussion posts
Do we share any of the same opinions? Have we read any of the same books?